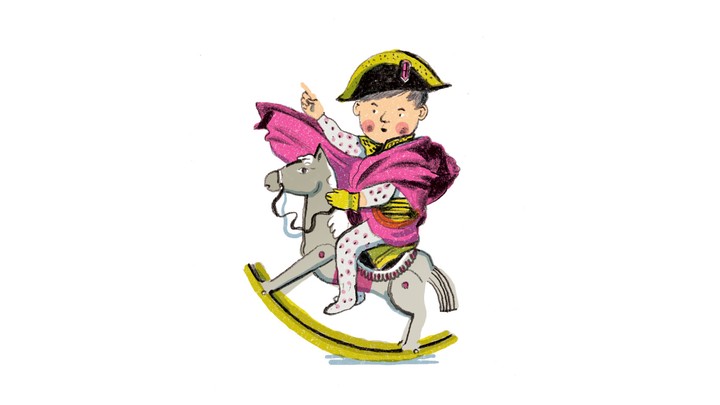 "Parents forced to eat sausage three times a week: Are they living in a child's dictatorship?" the Swedish newspaper Sydsvenskan asked in September. The question was prompted by the Stockholm-based psychiatrist (and father of six) David Eberhard. In his recent book, Hur Barnen Tog Makten ("How Children Took Power"), Eberhard argues that by indulging their kids and refusing to discipline them, Swedish parents have spawned a generation of brats ill-prepared for the demands of adulthood—and infantilized themselves in the process. Swedish children, he told a reporter, "tend to decide everything" for their families, from dinner menus to vacation destinations. And they refuse to take no for an answer. As a remedy, Eberhard prescribes a more "authoritarian" approach to parenting: stricter bedtimes, harsher reprimands, and certainly less sausage.
Eberhard's book has ignited an impassioned debate about parental control in Sweden' which has long prided itself on a progressive approach to child-rearing (in 1979, it became the first country to outlaw spanking, pinching, and other forms of corporal punishment). Many readers have shared stories of particularly indulgent parents they've encountered: One discussion-board commenter wrote incredulously of a friend who "rewarded her 4 year old with a trip to Seaworld for getting a blood test." Another remembered a demand for milk that compelled a father to dash, midmeal, to the grocery store. But while some reviewers have called the book's critique of Swedish child-rearing "refreshing" and "thought-provoking," others fear that it will take Sweden backwards. One behavioral scientist wrote on her blog that Eberhard's arguments make her "more upset than is healthy."
As for Eberhard, he's busy shopping an English translation of his book to U.S. publishers—his thinking being that Americans have their own difficulties putting children in their place. "If you have the feeling that kids are defenseless little creatures, porcelain dolls ... then you get a bad conscience if you say something negative to them," he told me. "My book is trying to relieve the bad conscience of the parents."
We want to hear what you think about this article. Submit a letter to the editor or write to letters@theatlantic.com.