How Shirley Temple Helped FDR
The tiny actress showed demoralized grown-ups how much spunky perseverance could achieve.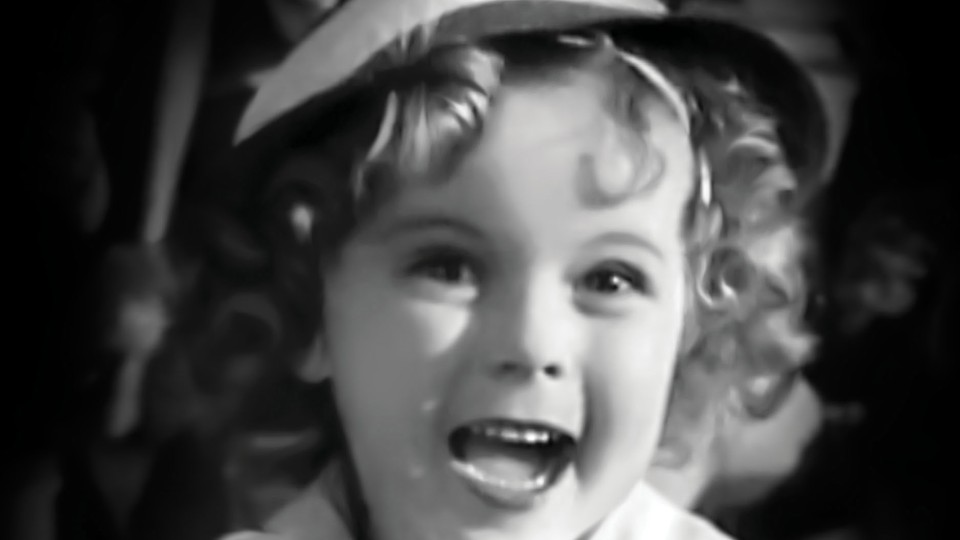 Shirley Temple wasn't just a child star. She was the original child-as-star, the super-kid who inspires parental ambition along with adoration. A tiny scene-stealer, she brimmed with can-do confidence, just what her anxious elders lacked and relied on her to supply with her off-the-charts performances. In a well-timed book, John F. Kasson, a professor of history and American studies at the University of North Carolina at Chapel Hill, deftly analyzes the young Temple's spectacular Hollywood success as a Depression-era phenomenon.
Cast in Little Miss Fix-It roles, she was FDR's accomplice in showing demoralized grown-ups how much spunky perseverance could achieve. Her brand of cute uplift, Kasson emphasizes, also translated into real clout in an emerging consumer economy. She rescued 20th Century Fox from near-bankruptcy and moved mountains of merchandise, from Shirley Temple dolls to Bisquick and Puffed Wheat. And the global celebrity did it all—onscreen and off—with an assertive flair that showcased her uncanny power over adults: Kasson anoints her as a new type, "the model child consumer," whom marketers were eager to tap.
Shirley Temple was also the precursor, though Kasson never says quite this, of today's child-as-precious-investment: the well-trained, highly supervised marvel who occasions so much child-rearing angst. Her mother—her paid manager—was well acquainted with "all joy and no fun" parenthood, as a recent book calls our modern version. Gertrude Temple toiled to ensure that Shirley "sparkled." Mrs. Temple also joined a chorus eager to insist that for the star, the feats were no sweat. In her memoir, her daughter told a rather different story, one that grown-ups can still learn from: Shirley worked incredibly hard and had tons of fun.
---
​When you buy a book using a link on this page, we receive a commission. Thank you for supporting The Atlantic.