A Chekhov From China
Yiyun Li's latest novel maps new extremes of loneliness.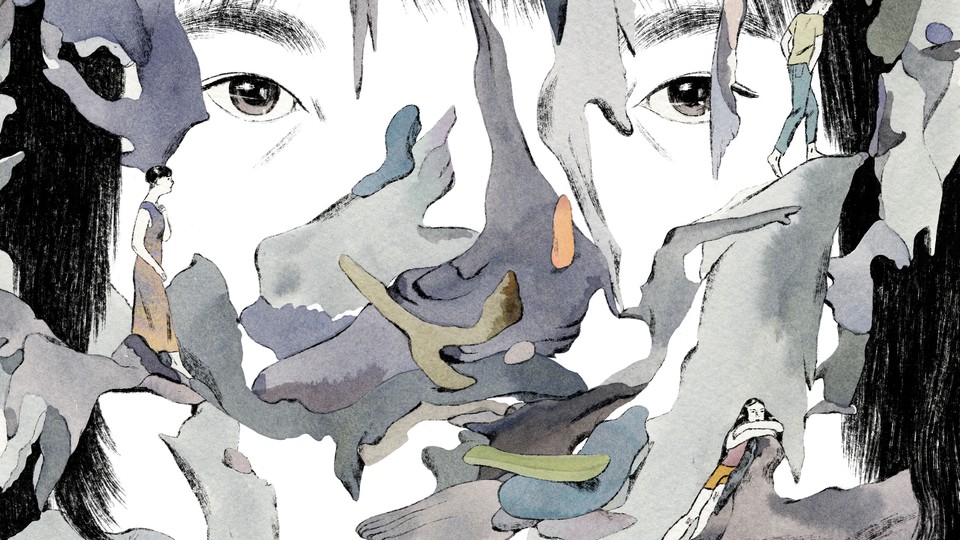 Yiyun Li, born in Beijing in 1972, moved to Iowa in 1996 to pursue a doctorate in immunology. She got as far as a master's of science and then, armed with a solid introduction to the body's defense mechanisms, she changed course. In 2005, the same year she earned two M.F.A.s from the University of Iowa, in fiction and nonfiction writing, she published her first collection of stories, the prizewinning A Thousand Years of Good Prayers. There, and in a novel and another collection after that, Li revealed a rare gift for exploring her true interest: the soul's defense mechanisms. For an imaginative chronicler of China's emergence from a brutal century, there could hardly be a richer theme—or, Li's new novel confirms, a more quietly terrifying one.
Li, whose pared-down prose and open-ended plots are infused with humane clarity, has predictably inspired comparison to Chekhov, the patron saint of medical interlopers in the realm of fiction. In pitch-perfect English, she has spent nearly a decade examining "the profound and perplexing loneliness in which every human heart dwells," as she puts it in Kinder Than Solitude. Don't let the title mislead you. Her work, often leavened by a mordant humor, hasn't mellowed. Cruelty—inflicted or endured, or both—has skewed many of the difficult lives that have so far unfolded in Li's pages. This time she probes further, exposing the soul's unwittingly self-destructive powers.
Jarring change has always been the backdrop for her characters' ordeals. In Li's early stories, mostly set in a contemporary China on the rise, the privations of a terrible past are receding. So are the shibboleths of communal solidarity, social equality, and family loyalty. As the bold strike it rich and the restless leave for the United States, old and young are emotionally unmoored. Newly free of constraints, they are also forced to scrounge for any semblance of human connection. By Li's second collection, Gold Boy, Emerald Girl (2010), the rewards have become ever more tenuous. "They would not make one another less sad," she writes of the union cautiously forged by three characters in her title story, "but they could, with great care, make a world that would accommodate their loneliness."
Cruelty—inflicted or endured— skews many of the difficult lives that unfold in Li's pages.
A fear of betrayal makes her characters deeply wary, and Li's first novel, The Vagrants (2009), is a reminder of the grim reasons why. The novel opens with the public execution of a young dissident in a provincial town hundreds of miles from Beijing in 1979. It proceeds to map a world in which nobody knows what slogan will be safe to swear by tomorrow, or whom to trust as an ally today. Anyone intent on survival rarely has much choice except to become a predator. Yet all of her characters—victims, betrayers, quiet resisters, and cruel schemers alike—can count on Li's imperturbable empathy.
From the start, Li has aimed to do just what so many of her characters find it hard to contemplate even trying: she dares to establish intimacy with other selves in all their strangeness, exposing their vulnerability while taking great care not to exploit it. The result rarely leaves a reader feeling, as Li would say, less sad. Still, I wasn't prepared for the bleakness of Kinder Than Solitude, which revolves around a young woman's poisoning.
Li has said that she steeped herself in Sir Arthur Conan Doyle (another in the pantheon of doctor-writers) when she first began thinking of a novel about a murder. But the crime at the heart of Kinder Than Solitude might elude even the brilliant detective Sherlock Holmes, who says, "I dabble with poisons a good deal." What turns out to be toxic, in fact, is the unresolved murkiness: there are motives and suspicions everywhere, and no fatal act anywhere. Li has long been attentive to the many ways that fear and misery sap the impulse to take responsibility for others. The haunting insight of her new novel is that amorphous guilt can be just as dangerous, eroding any sense of responsibility to and for oneself.
Ruyu, Moran, and Boyang are former friends, two women and a man radically adrift in their mid-30s when Kinder Than Solitude opens, in 2010. Li deftly unspools a traumatic past that each of them can neither face nor forget. As high-schoolers in Beijing two decades earlier, they were swept up in a local tragedy during the semester after the Tiananmen crackdown. Shaoia, an activist university student whose family had welcomed Ruyu as a boarder, fell gravely ill. To avoid a spoiler, I'll simply say that when chemicals, not germs, proved the cause, eyes turned to the three younger students. All were somehow implicated, though no one was indicted, and Shaoia lingered on, her mind gone. News of her death 21 years later is the catalyst for a narrative that toggles among Ruyu, Moran, and Boyang, with flashbacks that fill in their adolescent turmoil and scenes that evoke the emotional vacuum each has come to inhabit since.
Li avoids playing up the obvious metaphor—that there has been no real reckoning, in China or elsewhere, for the Tiananmen repression that preceded the nation's surge onto the global scene. She also dances agilely around the ostensibly pressing question of who among the three younger students may bear the blame for Shaoia's ravaged body and brain. Li's true interest lies in scrutinizing the ways in which Ruyu, Moran, and Boyang have themselves been poisoned over the years since Shaoia slipped into a coma.
They quickly drifted apart. To say they severed ties would suggest a kind of agency that is precisely what all three have sabotaged in themselves. Li, the onetime aspiring immunologist, identifies the symptoms of an incapacitating allergy to human entanglement. Ruyu, already a chillingly aloof orphan when she arrived in Beijing at 15, sustains a near-antiseptic isolation in her rootless adult life in California: "any connection made by another human being, by accident or by intention, had to be erased." But has her vigilance helped protect her autonomy? Or has it all but erased her identity, and subtly infected Moran and Boyang?
How heartlessness takes hold and spreads turns out to be the truly unsettling mystery. If the theme doesn't generate intense emotional suspense—and it mostly doesn't—that is Li's point, yet also her problem. Life loses momentum and direction for those who cut off the past, shun purpose, evade commitment: the message recurs in the many aphoristic insights about anomie running through a novel that itself sometimes feels static. Yet Li's characters, on a quest for what one of them calls "imperviousness," can't escape inner turmoil, or an author alert to every snare they set for themselves. Moran, once a sunny girl, hasn't found peaceful solitude in fleeing to America. She fends off intimacy, only to discover that "what she had was a never-ending quarantine." Boyang, a successful Beijing businessman, gets entrapped as he cultivates callousness, too. Though not "immune to the pains caused by his selfishness," he is numb to his own desires.
Li's diagnosis of her emotional shut-ins, whose protective urges have backfired, is alarmingly acute. Dire external threats to moral integrity and personal freedom may have mostly disappeared in China—as in America—but the soul's defense mechanisms can still go very awry. The allure of blinkered innocence, her characters reveal, fuels corrosive cynicism as much as any ruthless drive to succeed does. For autoimmune disorders of the spirit, Li wisely refuses the comfort of an easy cure.