Photobomb: A New Data-Recording Device for First Responders
It's round, it bounces, and it snaps pictures every half second.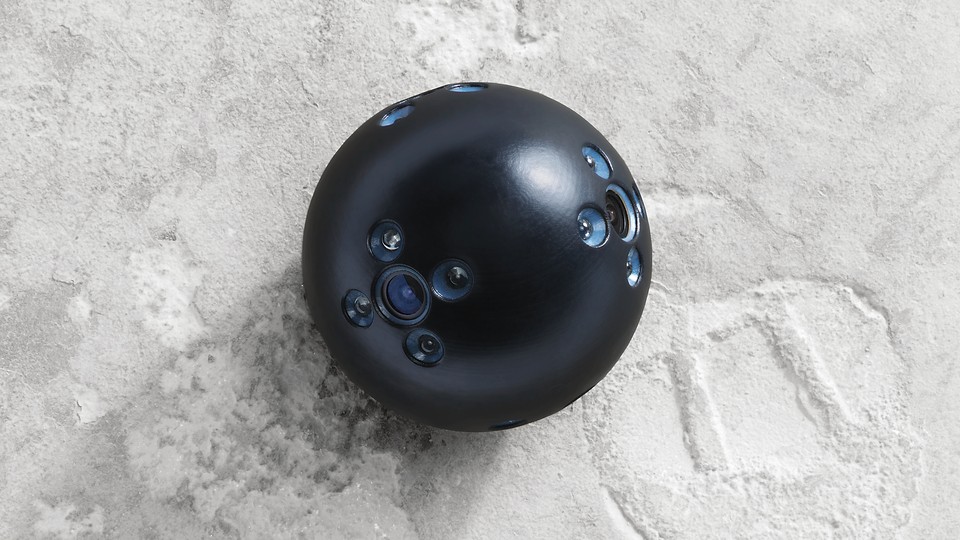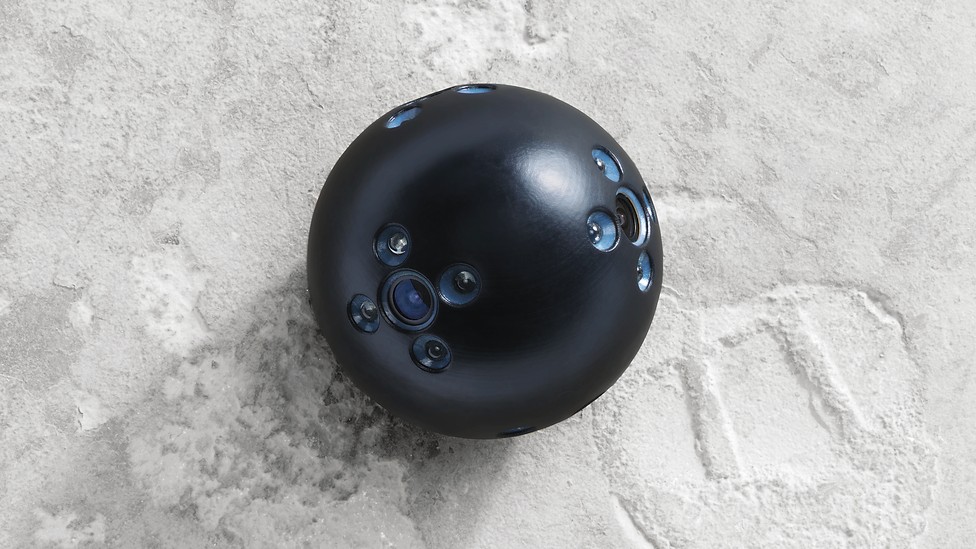 A violent suspect loading his gun, flames licking toward a gas leak, a bomb ticking in a corner—any number of terrifying threats could await a first responder opening a door or rounding a corner. swat teams and the military have long used robotics, fiber-optic cameras, and other tools to suss out a situation. But this technology can be technically complex and too expensive for the vast majority of cops, firefighters, and search-and-rescue teams.
Bounce Imaging, a Boston-based start-up, has developed a device, called the Explorer, that it hopes will solve these problems. About the size of a baseball, it is equipped with six cameras, a microphone, and interchangeable sensors. Unlike its robotic equivalents, the Explorer is intuitive to use and requires minimal training: all the user has to do is press a button and toss the device toward the targeted area. As the rubberized ball bounces and rolls, its cameras snap photos every half second, using near-infrared lights (which are invisible to the human eye) as a covert flash. It relays these images back to a synchronized mobile device, which stitches them together into a panoramic view. The device also transmits room temperature, a live audio feed, and information from up to two sensors (options currently include carbon monoxide, explosive gases, and radiation). The Explorer can't be manipulated remotely like robotic probes, but it provides feedback for up to 15 minutes.
Bounce Imaging intends to sell the Explorer for less than $1,000 and will soon begin testing the device with a Boston swat team; a police unit in Revere, Massachusetts; a prison response team in Maine; and the MIT campus police.