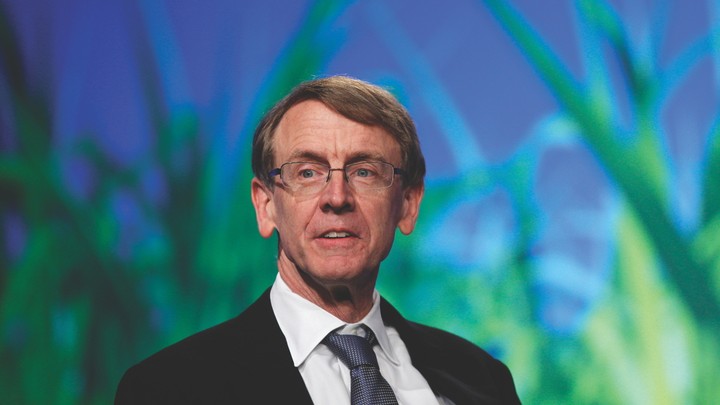 From his perch at the venture-capital firm Kleiner Perkins Caufield & Byers, our panelist John Doerr highlights two of the fields on the brink of technological upheaval.
Battery Technology
For decades, battery performance has improved at a very low rate—nothing like the annual 40 percent advance in microchips predicted by Moore's Law. Better storage batteries would allow us to extend today's power grid and to deploy more renewables.
Kleiner is backing some companies, like QuantumScape, Aquion Energy, and Amprius, that are using advances in materials and nanoscience—"the science of the small"—to develop truly disruptive technologies. If you could double or triple the energy density of a battery, you could reduce its cost by 50 or 70 percent, which could be a total game changer for transportation: electric vehicles would approach the cost of gasoline-powered ones.
Digital Health
Until recently, there was more information technology in your average grocery store than in your doctor's office. It's easy to imagine that a decade from now, all health-care data will be in the cloud, providers will carry tablets, and patients will wear devices that track their pulse, steps, and vital signs.
Kleiner has been investing selectively in tools that empower patients and providers, like MyFitnessPal and Practice Fusion. The goal is to go from a system that's focused on sick care to one that's working on health care.
We want to hear what you think about this article. Submit a letter to the editor or write to letters@theatlantic.com.
James Fallows
is a staff writer at
The Atlantic
and has written for the magazine since the late 1970s. He has reported extensively from outside the United States and once worked as President Jimmy Carter's chief speechwriter. He and his wife,
Deborah Fallows
, are the authors of the 2018 book
Our Towns: A 100,000-Mile Journey Into the Heart of America
, which was a national best seller and is the basis of a forthcoming HBO documentary.