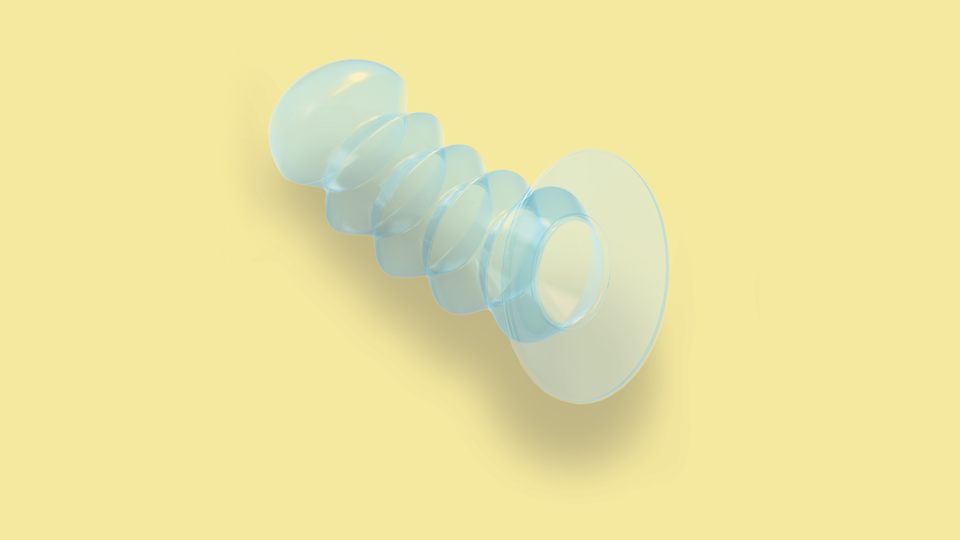 Condoms are cheap, widely available, and highly effective when used properly. But they're also notoriously unsexy, and often forgone in the heat of the moment. To get more people to rely on the world's most widely available form of protection against unwanted pregnancy and sexually transmitted diseases, the Bill & Melinda Gates Foundation has issued a design challenge for a "next generation condom."
Most condoms are made of superthin latex, to help a man forget that he's wearing one. But the Origami Condom, one of the designs spotlighted by the Gates Foundation, is intended to be felt. Its accordion-like silicone folds allow it to slip onto the penis more easily than a rolled condom, and generate pleasurable friction while in use. The Origami Condom has a roomier tip than a traditional condom and a lubricated interior, which creates additional tactile sensation as the wearer moves—the difference between wrapping yourself in plastic wrap versus silk sheets.
The designer, Danny Resnic, who began working on the project after a broken condom left him HIV-positive, is developing three types of Origami Condoms: a male version, which is still undergoing trials and modifications and which he plans to market as a gender-neutral "outer condom"; a female version, or "inner condom"; and the first-ever anal condom.