How Three Weeks in New Zealand Changed My Relationship With Food
A journey from table to farm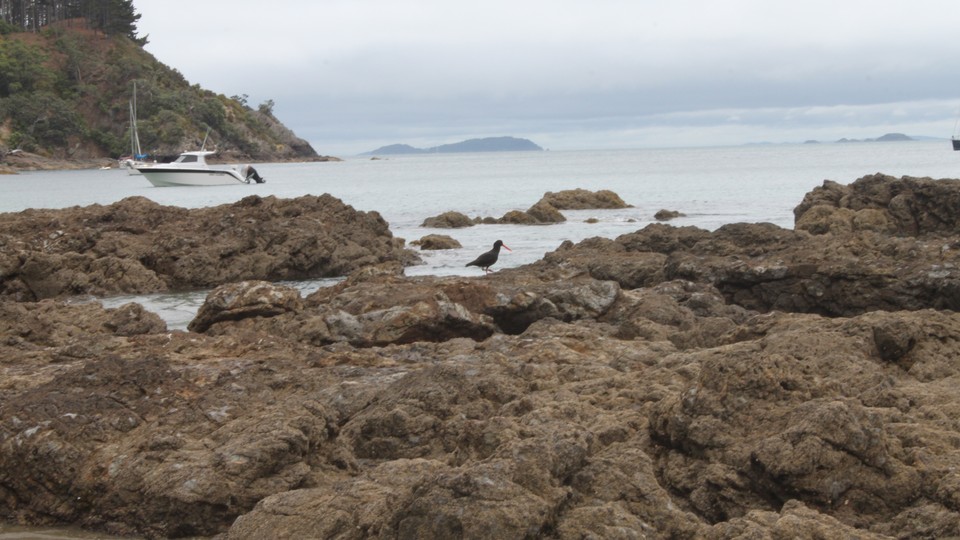 As I grew up in the urban confines of Seattle, images of the food I ate formed in my head: chicken comes in breasts and thighs and wings; a steak is entirely separate from a cow; bacon sizzles when it cooks, but what does that have to do with a pig?
A young girl named Ruby, who lives on a farm on New Zealand's sparsely populated South Island, thinks about her food entirely differently. The eggs she and her brother and sister eat for breakfast and the chicken on her dinner plate come from the henhouse her parents maintain on their small property. And there's a good chance she gathered the eggs herself, or watched her father lop off the chicken's head and listened as the headless corpse continued to squawk.
I learned that a chicken's syrinx, the avian equivalent of our voice box, is near the breast—lower than the point at which the axe meets the neck—during three weeks in rural New Zealand, where my wife and I volunteered as apprentice farmers through an organization called World Wide Opportunities on Organic Farms (the farmers call the volunteers "wwoofers"). We spent a week each on three family-run farms, hauling wood or mulch, milking cows, snatching eggs, feeding ducks, and pulling weeds, in exchange for room and board. Instead of the indentured servitude I feared, working for and alongside the three families brought us closer to typical New Zealanders than any other part of our trip.
Angela and Nick live with their three small children just outside Amberley, a small town of about 1,300 in the Waipara Valley, about 45 minutes north of Christchurch. They own what Kiwis call a lifestyle block, the New Zealand version of the American dream: a few acres where a family can grow crops to sustain itself.
We spent a week each on three family-run farms, hauling wood or mulch, milking cows, snatching eggs, feeding ducks, and pulling weeds.
The children witness, every day, their food moving from farm to table, whether it's an onion or a chicken. Their parents are understanding; if the children cannot stomach the idea of eating a specific animal, they are allowed to eat something else. None of the animals that will be killed and eaten are given names. (Well, almost none: two pigs were dubbed Bacon and Breakfast.) And while the city boy in me recoiled at the sight, none of the three children thought twice when Nick showed my wife how to de-feather and gut the chicken he had just decapitated. When it arrived on the table that evening, I couldn't help but think that these kids had a better appreciation, and respect, for their food than I ever had.
Sally and David live about an hour north of Angela and Nick, on a private walking track they maintain that threads through rolling green hills and black-sand beaches, near a whale-watching mecca called Kaikoura. We helped David stack firewood for the coming winter on the crest of a hill, then strolled past seals relaxing on a beach. A curious, North America–centric thought wandered through my head as I walked the empty roads early one morning: Who ever thought the sun could rise out of the Pacific Ocean?
The land has been in David's family since just after World War II, when the government sold his father, who served in combat in Italy, a plot to call his own. Sally and David gave their son, Peter, and his wife, Megan, the original house and built another about five miles down a mostly unpaved road. The family makes a living together from the land. For one meal, Sally's granddaughter brought her a lemon the size of a softball from the garden; they marveled at its knobby skin.
We ended our organic-farming experience with Kristin and Thomas, a young couple who live on Waiheke Island. The island is just a 35-minute ferry ride from downtown Auckland, but the weather patterns and the moderating influences of the surrounding bay mean it's almost always 4 degrees warmer than the big city. It is a subtropical bubble in a temperate nation. And while Auckland is cosmopolitan, Waiheke doesn't even have a reliable supply of water. Kristin and Thomas get their water from several rain tanks, and a nationwide drought threatened their supply so much that they nearly couldn't host us. A few lucky downpours turned out to be our saving grace.
Kristin, who designs landscapes, and Thomas, one of the island's only computer technicians, are idealists in an imperfect world. They are vegetarians, so committed to justice for animals that they rescue commercial chickens that no longer lay eggs. A wasp's nest growing on the side of their house went unmolested, because the wasps had as much right to exist as the humans did. (I steered clear of that corner of the house.) In between redistributing mulch on a steep hill and building a compost pile, we heard a seminar on über-liberal anti-urbanism that wouldn't have been out of place in 1960s Berkeley.
After traveling 27 hours across the globe and returning to my city-based life, I found myself appreciating my relationship with both the food I eat and the producers who provide it. I understand why my wife buys organic meat, and why she cares about the difference between eggs from cage-free and free-range chickens, a difference that had been semantic to me. Even if I have no immediate plans to be the one plucking feathers from a chicken with its head cut off.