Not a Berliner Anymore: Trashing the JFK Legend in Germany
... while Obama's popularity takes a hit there, too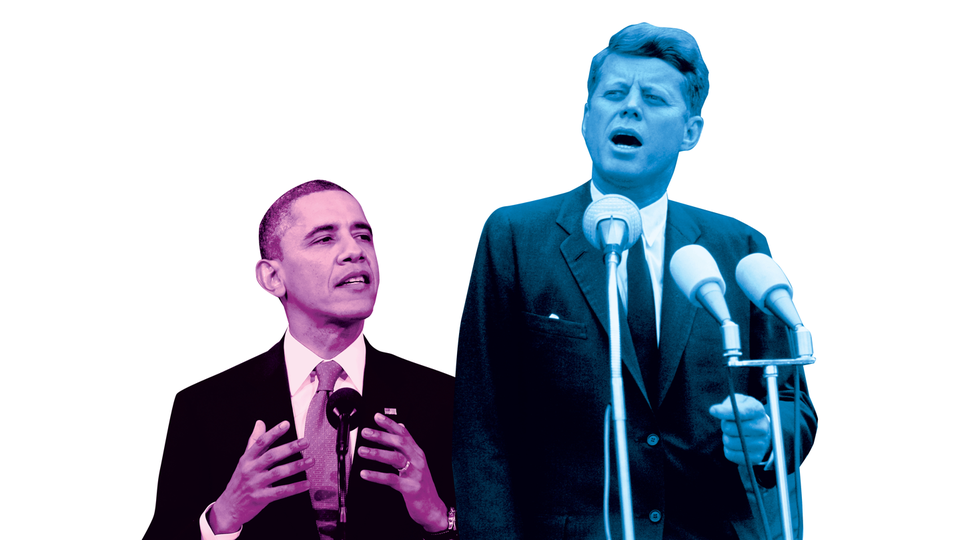 It had been a good trip. President Kennedy's "Ich bin ein Berliner" address, expressing U.S. support for West Berlin following the construction of the Berlin Wall, had received thunderous applause from a crowd of more than 100,000. Later that day, as he prepared to board Air Force One, Kennedy joked that he planned to leave his successor a note, marked: "To be opened at a time of some discouragement." Within, these simple instructions: "Go to Germany."
President Obama may have been hoping for such a boost when he flew to Berlin this June, nearly 50 years to the day after Kennedy's address, and five years after he received his own adoring welcome there as a presidential candidate. But this time, the reaction was tepid, his visit marred by outrage over the recently revealed Prism program, which reminded Germans of spying by the East German secret police.
Obama might take comfort in knowing that he's not the only American president being unfavorably reassessed by Germans this year. One of the more widely reviewed recent German books is a biography of JFK by Alan Posener, a British German journalist. "John F. Kennedy is overrated: with this sentence, one can sum up Posener's judgment," wrote Harald Martenstein in Der Tagesspiegel.
In the book, greeted by the German press as a "smart," "sharp-tongued," and "impressive" effort to "destroy the legend of Kennedy while not losing respect for the man," Posener argues that Germans fundamentally misunderstood the president. Where they saw a pacifist with a strong commitment to the German people, Posener sees an aggressive forerunner to today's neoconservatives, one who nonetheless abandoned East Berlin. In a television interview about the book this summer, Posener also pointed to similarities between Kennedy's persona-driven presidency and Obama's. In America, that comparison might be a compliment to Obama; in Posener's hands, it's anything but.