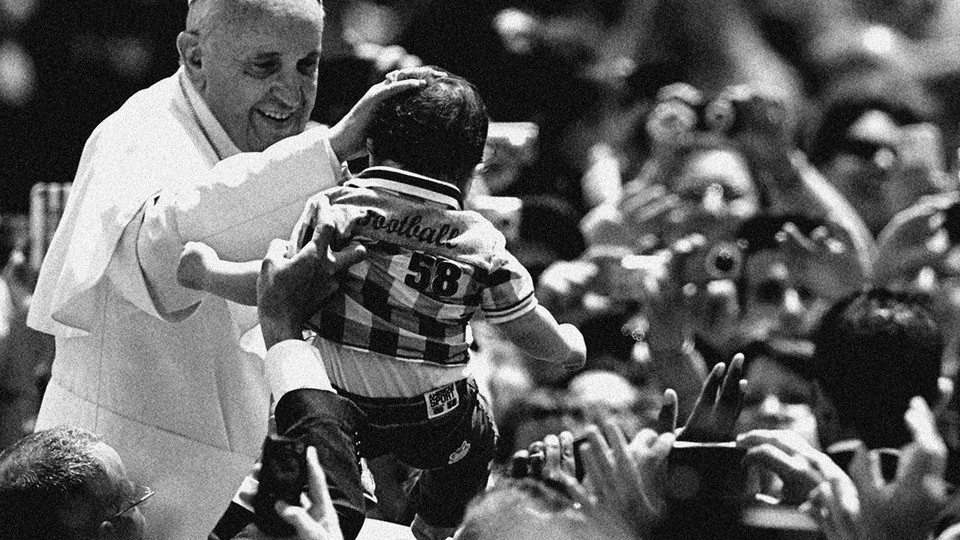 They don't call Catholic cardinals "Princes of the Church" for nothing. From the soaring grandeur of the Sistine Chapel to the formal traditions that surround the papacy, the Roman Catholic Church has often seemed more like a monarchy than a church of the people. Which is why the elevation of Pope Francis—who took his name from Saint Francis of Assisi, the "man of poverty"—has given the Church a better makeover than any PR professional could have imagined.
The new pope broke with tradition from the very start, greeting his brother cardinals eye-to-eye instead of from a platform above them. He wears a pair of simple black shoes instead of the usual red papal footwear, and has chosen a two-room suite and communal dining hall over digs in the papal palace. Francis even called his local news kiosk in Buenos Aires to cancel his newspaper delivery after he was elected.
He's also making substantive changes, appointing a cabinet of advisers who will help him reform the Curia. He shocked some traditionalists when he observed Holy Thursday by washing the feet of prisoners, including those of a young Muslim woman, at a juvenile facility in Rome.
Francis's humble approach to his lofty position won't end contentious debates over the role of women in the Church, or the celibacy of priests, or homosexuality. But he has inspired ordinary Catholics in ways that were unthinkable just a few months ago. All it took was a religious leader who acts like he's a child of God, not God himself.