Changing Diapers Changes Everything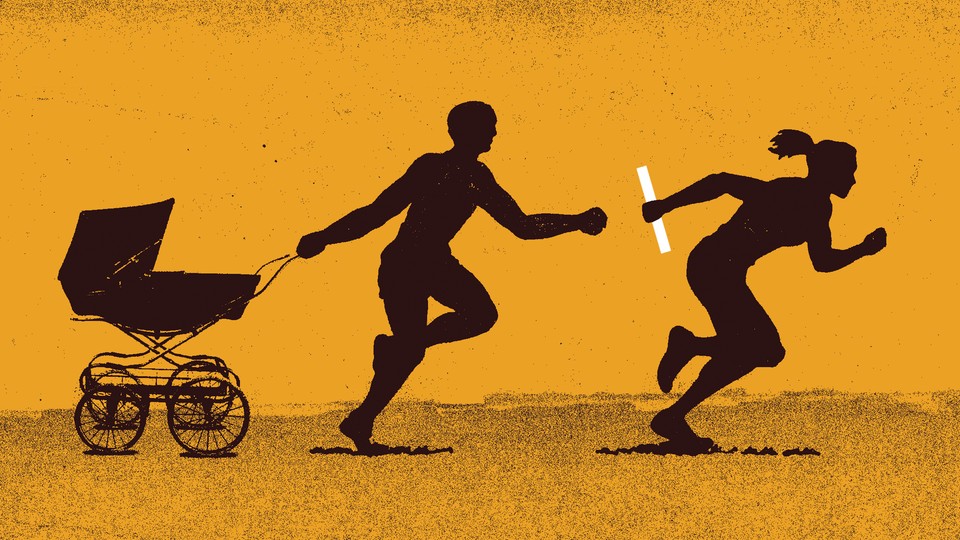 Yes, I realize that the nursery photo in The New York Times Magazine's recent cover story about Anthony Weiner's rehabilitation was staged. Yes, I know that the disgraced former congressman was always "weighing" a run for mayor, and was never just a stay-at-home dad facilitating the political ascendance of his wife, Huma Abedin (he earned a hefty sum last year as a corporate consultant). But I can't help it; I believe that Anthony Weiner, who once thought chicks would dig it if he tweeted them a picture of his namesake, is a changed man.
Why am I so sure (or so gullible)? Because Weiner has proved himself a Modern Man, embracing the iconography of today's ideal companionship marriage. To show that he is reformed, a 21st-century man no longer has to find Jesus or battle hunger in Sudan. He has only to practice the rituals of New Manhood: changing diapers, running carpool, and pecking his wife on the cheek as she rushes out the door to work.
Take Tiger Woods, for example. His particular sins—cocktail waitresses, call girls, silicone-inflated porn stars—evoked a passé and debased kind of anti-feminist underworld, leading his wife, a former Swedish model who was a nanny when they met, to divorce him. So what does he do to repent? The smart man dates an equal: Lindsey Vonn, an Olympic skiing champion known for toughing her way through injuries and doing push-ups in the aisles of airplanes. While it doesn't hurt that he's winning golf tournaments again, we warm at the sight of Woods's face on the cover of a tabloid because he's featured, like Weiner, as part of a power couple.
The list goes on. When Mark Sanford was caught sneaking into his ex-wife's house, which he was legally forbidden to enter without permission, he knew what to say: he didn't want his son to watch the Super Bowl alone. And then, of course, there's the originator, the most unlikely master of the trend. Bill Clinton's return to popularity has a whole set of complex causes, but I'd chalk a good portion of it up to his wholesale transformation from megalomaniacal philanderer to full-time political husband. What better way to win back his wife—and everyone else's wives—than by letting her have her turn?