Central Bankers Are Superheroes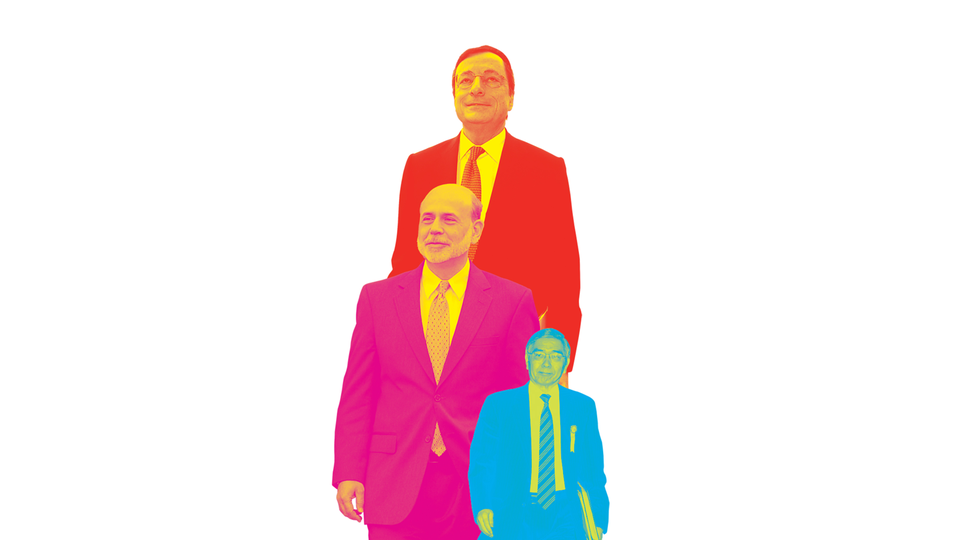 During the financial meltdown and ensuing global crisis, elected politicians squabbled over stimulus in the U.S. and about shared economic responsibility in the EU, struggling to pass the measures the slump required. But behind the political scenes, a small group of technocrats was plodding away, quietly saving the global economy.
Without Ben Bernanke's creative and muscular monetary policy, the U.S. economy would not be growing again. Without Mario Draghi's willingness to put the European Central Bank's balance sheet behind the weaker euro-zone countries, the might no longer exist. Their heroics even inspired Japan, the rich world's zombie economy, to try some turbocharged monetary policy. The stock market, at least, thinks these measures are working.
But if the ability to pump money into the economy is central bankers' superpower, then weaning their economies off this nearly free money is their kryptonite. The obvious risk is that once this prop is gone, recession will return. A lot of major investors harbor a different fear: that easy money is muffling ordinary market signals and thus creating dangerous—and dangerously invisible—bubbles.
If you don't happen to run a hedge fund, you should be even more worried about the political implications. Central bankers swooped to the rescue only once it became clear that the leaders we had elected were unwilling or unable to do the job. Technocracy trumped democracy—and probably saved it. But how many central political functions can democracies farm out to unelected superheroes while still remaining democratic?