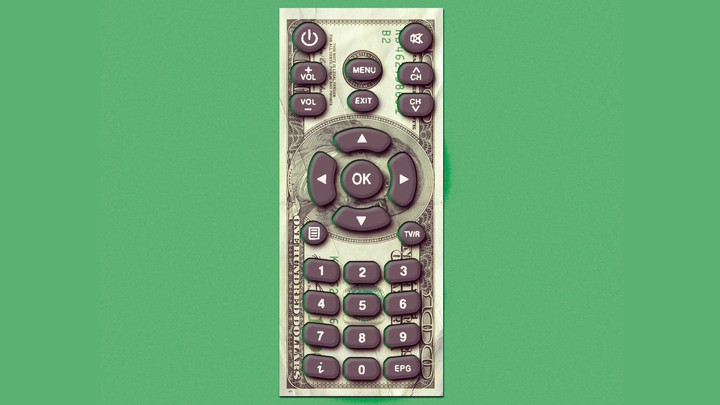 We've all been waiting for the death of traditional television. As cable prices have risen and streaming options like Netflix and Hulu have proliferated, analysts have predicted the inevitable breakup of the bundle. It's true that Americans have embraced the new streaming models. Netflix rode its House of Cards buzz to 2 million new U.S. subscribers in the first quarter of this year, making for a total of 29 million—more even than HBO. Relative newcomer Hulu Plus has exceeded 4 million monthly subscribers, and Amazon Prime is investing heavily in streaming rights.
The catch, however, is that many viewers aren't signing up for these services as an alternative to their cable package. Thanks to the fact that live sports are still available primarily via bundles, fans are paying for streaming TV on top of cable. In fact, the number of multichannel-TV subscribers actually grew in 2012.
Why are we paying so much for television? Because it's a high-quality product and, even now, a very good deal. The first season of House of Cards, a cinematic epic produced with Oscar-nominated talent, streams for no more than the $8 a month that buys access to Netflix's thousands of other TV and movie titles. On a cost-per-person-per-minute basis, TV is still cheaper—and, arguably, better—than movies, music, video games, newspapers, or just about any other form of entertainment or news.
We want to hear what you think about this article. Submit a letter to the editor or write to letters@theatlantic.com.
Derek Thompson
is a staff writer at
The Atlantic,
where he writes about economics, technology, and the media. He is the author of
Hit Makers
and the host of the podcast
Crazy/Genius
.