How New York Is Reinventing the Phone Booth
An urban renaissance for public telephones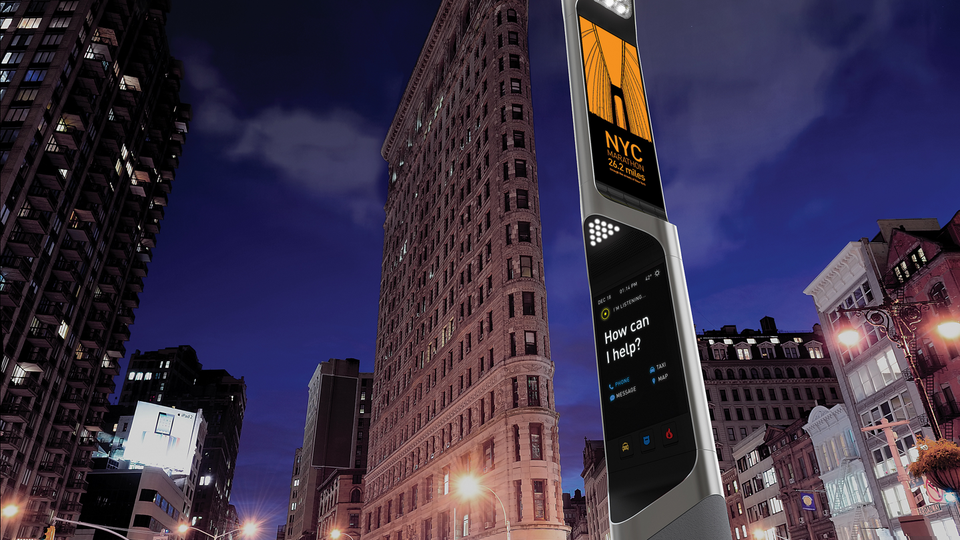 One of the many strange phenomena spotted on the streets of post-Hurricane Sandy New York were lines of Manhattanites waiting to use payphones. In the late 1990s, when the city had a total of 35,000 payphones, this was a regular sight, but now that more than 90 percent of New Yorkers use cellphones, the number has dwindled to less than 12,000.
Yet the need for public phones, as Sandy proved, has not vanished. New York recently hosted a design competition soliciting sky's-the-limit ideas for a reinvented payphone. The city will incorporate these ideas into a request for vendor proposals later this year. The contest's only requirement was that the payphones of the future retain the ability to actually place calls.
The 126 entries included elements from the quotidian to the futuristic: bike racks, MetroCard dispensers, electrical outlets, WiFi hotspots, electric-vehicle charging stations, digital ad space, even facial-recognition technology.
The designs shown here (two of the six finalists) both feature giant touch screens and would function as public alert systems during an emergency. The Beacon (top), designed by a firm called frog, would use voice and gesture control to keep its display germ-free, while the NYC Loop (bottom), designed by FXFOWLE Architects, would use reconfigurable details like sidewalk seating and garden walls to create new public spaces. No quarters necessary (though credit cards are accepted).
FXFOWLE