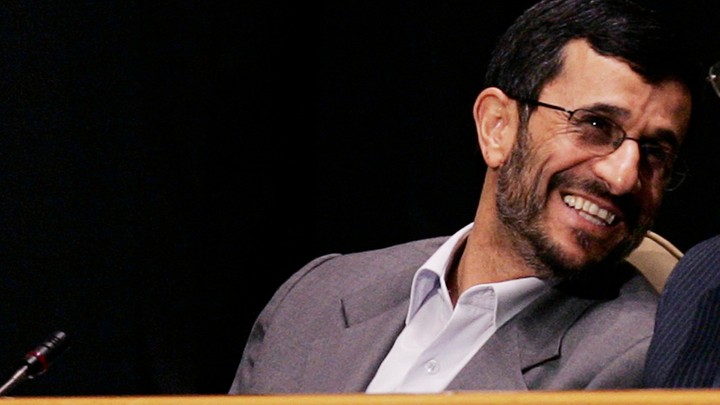 One morning in September 2006, during the United Nations General Assembly, President George W. Bush's daily intelligence brief contained a particularly chilling item. It was three sentences long, and it scared the hell out of the dozen or so White House officials cleared to read it. According to one official, it began, "A U.S. Secret Service agent, in an apparent accident, discharged his shotgun as Iranian President Mahmoud Ahmadinejad was loading his motorcade at the InterContinental Hotel yesterday."
At the time, the Bush administration was weighing how to deal with the Iranian nuclear-weapons program. And here a Secret Service agent had just given Iran a potentially devastating public-relations coup. Ahmadinejad was certain to reveal the accident in some grand form before the whole of the United Nations. He might allege that the United States had tried to assassinate him, and thus upend the entire conference. "When I read that, I remember closing my eyes," recalls the official.
The agent was adjusting the side-mounted shotgun on one of the motorcade's armored follow-up Suburbans when it discharged. "Everyone just stopped. The Iranians looked at us and we looked at the Iranians. The agent began to apologize. Ahmadinejad just turned his head and got into his car." And that was it.
The Iranians told no one. Their silence led several White House aides to begin to see Ahmadinejad in a new light. Here was evidence that maybe Iran was acting strategically, and therefore cautiously.
—Adapted from Deep State: Inside the Government Secrecy Industry, by Marc Ambinder and D. B. Grady (to be published this month by Wiley)
We want to hear what you think about this article. Submit a letter to the editor or write to letters@theatlantic.com.
Marc Ambinder
is a senior fellow at the USC Annenberg Center on Communication Leadership and Policy.
David W. Brown
is a writer based in Baton Rouge, Louisiana. He is the author of
One Inch From Earth,
and his site is
dwb.io
.