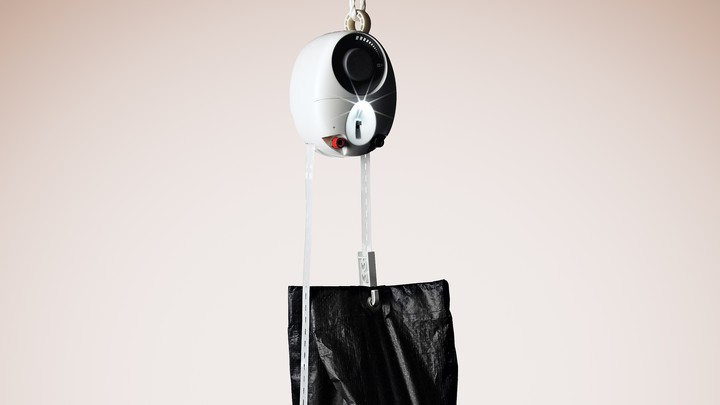 Problem: Many of the 1.4 billion people who lack electricity use kerosene lamps for lighting, despite their myriad dangers. They cause millions of severe burns each year. Kerosene fumes contribute to lung cancer. The fuel is ruinously expensive, and it's a major carbon emitter. But oft-proposed alternatives, like solar-powered lamps, require expensive batteries.
Solution: "We reckoned, 'Why not use gravity?' " says Martin Riddiford, a co-founder and director of Therefore, a London design consultancy. One of Therefore's early prototypes involved a steel drum and a bicycle wheel; the final product, GravityLight, uses dirt and a bit of muscle power. Mount the lamp from a wall or ceiling, fill the attached fabric bag with 20 pounds of dirt, and hoist the bag up. As the bag descends, gears turn inside the lamp, generating enough light to read by for up to 30 minutes—no batteries needed. One thousand GravityLights arrive in Asia, Africa, and South America for a trial run this spring, and a model selling for less than $10 is slated to hit the market next year.
We want to hear what you think about this article. Submit a letter to the editor or write to letters@theatlantic.com.