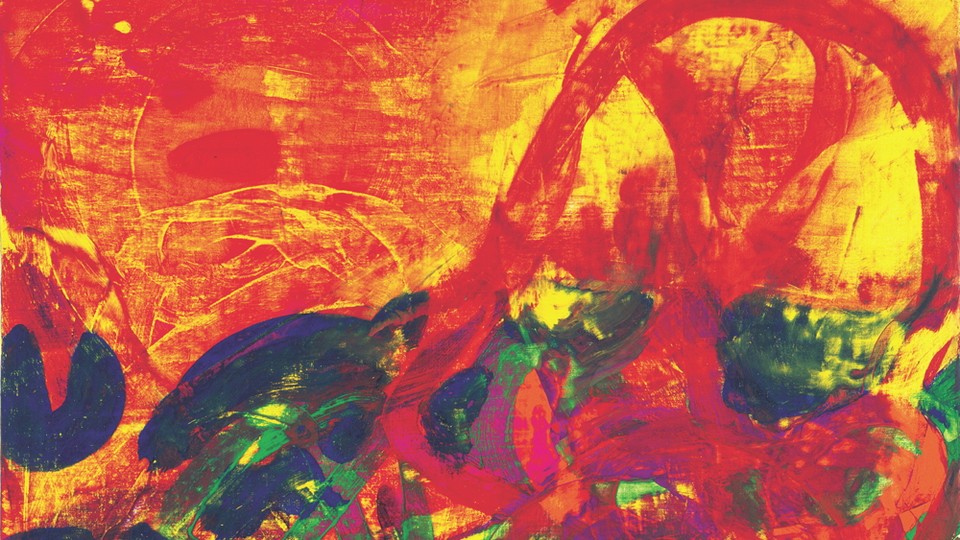 Perl—a man of refined discernment, great humanity, and unbending honesty—may be the finest American critic at work today in any field. This beautifully made book brings together some of his finest essays from the past several years. It takes in his penetrating study of Bernini; his cynical, spot-on assessment of the recession's impact on the art world; his praise of the particularity of Bill Jensen's paintings; his famous evisceration of Gerhard Richter's work (the first line of the carefully argued piece states his thesis plainly: "Gerhard Richter is a bullshit artist masquerading as a painter"); his precise appreciation of Jeremy Blake's experimental films; his succinct but panoramic consideration of the life and work of Lincoln Kirstein; his jaundiced evaluation of fashionable new museums in New York and L.A.; his trenchant dissection of the paintings of John Currin (an artist who "will overwhelm you with glittery ideas even as each sentence that comes out of his mouth leaves you more convinced that he believes in nothing")—in short, this is an aptly titled book.
Perl can write narrowly focused criticism that broadens to grapple with essential questions of culture and aesthetics (see his appraisal of the photography of Gustave Le Gray), or he can sparklingly and savagely analyze the relationships that bind cultural and intellectual fashion, the aspirations of social elites, and broad changes in urban life (see his biting piece on the corporate strategy of the Museum of Modern Art's director, Glenn Lowry). Perl writes with classical exactitude—in this and other ways, he is a worthy successor to one of his heroes, Edmund Wilson. The trendy new philistines will dismiss Perl for his Wilsonian diatribes ("Anybody who … wants to make some critical distinctions between high culture and popular culture, is likely to be met by skeptical looks, as if there were something unacceptable about even the possibility of such a discussion"). The new philistines have clearly won the day, but, as Perl's every word passionately attests, they are wrong.
At home in Britain, Leyshon is best known for her radio plays, and not surprisingly, it's the unflinching, observant, and thoroughly persuasive voice of the 15-year-old narrator, a shrewd, illiterate farm girl, that makes this slim novel striking. The world of rural England in 1830 and 1831 that she describes with deceptive simplicity is hard but vividly colored, somewhat Chaucerian in its bright earthiness. The book is narrow in scope but powerfully focused, and if the male characters' behavior isn't unexpected, their actions are also believable—they do just what such men in such circumstances would do. The protagonist's response isn't without literary (and undoubtedly historical) precedent, but it's still a shock.
Duly recognized as a flawless literary achievement when it was published in 1984, this superb, long-out-of-print first novel by the Pulitzer Prize–winning critic McPherson has finally been reissued. Written from the perspective of an 8-year-old boy, it's set in the late 1930s in a wealthy northern-Michigan community (McPherson's own childhood milieu), where women are rowed into town from their island summer houses to play a round of golf at the country club. McPherson captures the fragmented but nevertheless intense way that the world reveals itself to children, as in a scene in which the boy hides under the dining-room table during a New Year's breakfast his parents are hosting. The shoes and stockings that surround him establish fine distinctions among the guests, while his mental review of the social conventions he's been taught—one's free hand should stay in one's lap; married couples shouldn't be seated together—becomes quietly ironic when he sees his mother's dining partner lift her leg onto his knees and begin "kneading [her] soft flesh as if it were a lump of dough." Although, of course, he doesn't understand what he's witnessing—in fact, he believes the man is treating the spot where his mother had earlier spilled boiling water on her leg—the sight makes him feel sick, and he wishes he were back in his bed with his eyes closed. Unmarred by sentimentality, false epiphanies, or forced drama, this novel both elegantly depicts a specific class in a specific time and conveys with rare understanding and subtlety the inevitable poignancy of growing up.
This three-volume edition of Leviathan—a book that Malcolm rightly pronounces "one of the most important works of political philosophy written in the West"—is the latest installment of Oxford's Clarendon Edition of the Works of Thomas Hobbes, a monument of British scholarship (its editors include two of the greatest figures of the post-war British academy, Quentin Skinner and Keith Thomas) and among the great publishing projects of the past quarter century. Hobbes's enormous significance today lies partly in the fact that he was both a great thinker and one of the greatest writers in the language. Michael Oakeshott noted, "There is no hiatus between his personality and his philosophy"—and few writers in the history of English prose have developed a style that more closely mirrors their character.
Intellectually, Hobbes kept his powder dry: he didn't publish a word until he was 53. His style—mature, utterly sure—reflects a mind that has thoroughly worked things out. To the assured authority of his thinking and personality he married an agile combativeness, which lends to his prose a disarming, invigorating amalgamation of lucidity, wit, and sententiousness. As Oakeshott somewhat ruefully observed: "Like many controversialists, he hated error more than he loved truth." In other words, "there is sagacity in Hobbes, and often a profound deliberateness; but there is no repose."
The lavish, meticulous annotation, which reconciles Hobbes's manuscripts and the early published English and Latin versions (Hobbes wrote the book in both languages), is certainly this edition's most significant contribution to the republic of letters. But the general reader will probably find Malcolm's introduction, a tour de force that takes up the entire first volume, to be of greatest value. Malcolm, the general editor of the entire Clarendon Edition; editor of the two volumes of Hobbes's correspondence in the series; author of works on Balkan history and politics and of the pathbreaking study Aspects of Hobbes, among other books; former foreign editor of The Spectator; and former political columnist for The Daily Telegraph—that is, a towering figure in British intellectual life—fluently and authoritatively sets Leviathan and its author in their time and provides a keen and detailed study of Leviathan's genesis. Malcolm's volume itself is an enduring work of history.
Drawing on an array of archaeological findings, anthropological and environmental studies, historical records, and investigations of such varied subjects as shipbuilding techniques and the DNA of ancient cattle populations, this fascinating book examines the cultural persistencies and complex interactions of human groups with the North Sea and with each other for 11,500 years, from the end of the last ice age to the emergence of the modern European states. Taking in the coasts of France, Britain, the Low Countries, Germany, and Scandinavia, Van de Noort, a professor at the University of Exeter, illuminates how underlying forces—fish habitats, climate, topography, tides, currents, wind patterns—influenced societies, and specifically how those forces determined the ways that commodities, ideas, and techniques were exchanged.
The North Sea, as Van de Noort shows, has been as much a highway connecting disparate and seemingly isolated peoples as a barrier—which is why, as the English writer J. B. Priestley noted in the 1930s, the atmosphere and appearance of the city of Hull, on England's northeast coast, were in many ways closer to those of Scandinavian and Baltic cities than to those of, say, Liverpool or London. Throughout, the author emphasizes mobility and continuity across millennia, challenging our temporal parochialism. The result: a breathtakingly long-term perspective on human history and cultural interaction that puts such ephemeral and inconsequential matters as political borders in their place, and that demonstrates the survival of ancient beliefs and practices in the modern era.