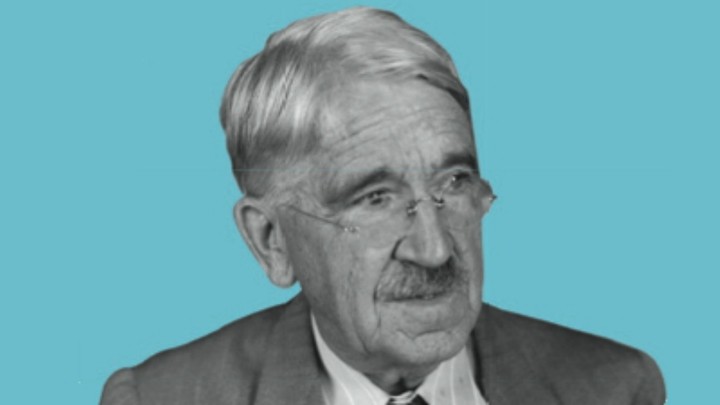 Different moralists give different reasons as to why cruelty to animals is wrong … Whether the reason is some inherent right of the animal, or a reflex bad effect upon the character of the human being … cruelty, the wanton and needless infliction of suffering upon any sentient creature, is unquestionably wrong. There is, however, no ethical justification for the assumption that experimentation upon animals, even when it involves some pain or entails, as is more common, death without pain—since the animals are still under the influence of anæsthetics—is a species of cruelty …
Scientific men are under definite obligation to experiment upon animals so far as that is the alternative to random and possibly harmful experimentation upon human beings, and so far as such experimentation is a means of saving human life and of increasing human vigor and efficiency …
When we speak of the moral right of competent persons to experiment upon animals in order to get the knowledge and the resources necessary to eliminate useless and harmful experimentation upon human beings and to take better care of their health, we understate the case. Such experimentation is more than a right; it is a duty …
The person who is ill not merely suffers pain but is rendered unfit to meet his ordinary social responsibilities; he is incapacitated for service to those about him, some of whom may be directly dependent upon him. Moreover, his removal from the sphere of social relations does not merely leave a blank where he was; it involves a wrench upon the sympathies and affections of others. The moral suffering thus caused is something that has no counterpart anywhere in the life of animals, whose joys and sufferings remain upon a physical plane. To cure disease, to prevent needless death, is thus a totally different matter …
Surely, until it is finally decided that the taking of animal life for human food is wrong, there is something morally unsound in any agitation which questions the right to take animal life in the interests of the life and health of men, women, and children, especially when infinitely more precautions are used to avoid animal suffering in the latter case than in the former.
Read the full article in the September 1926 Atlantic.
We want to hear what you think about this article. Submit a letter to the editor or write to letters@theatlantic.com.