Mystery Vandal
Singapore, so punctilious about its tidy streets that it bans chewing gum, meets even mild disruptions of public order with serious reprisal. In 2010, a man was caned and then jailed for seven months for spray-painting a subway train. Early this year, a mysterious vandal began applying stickers to traffic-light buttons and stenciling on pavement. Whimsy? Protest against a repressive social order? Whatever it was, the authorities refused to tolerate it: the woman believed to be "Sticker Lady"—a blogger and artist named Samantha Lo—was arrested and faces up to three years of jail time.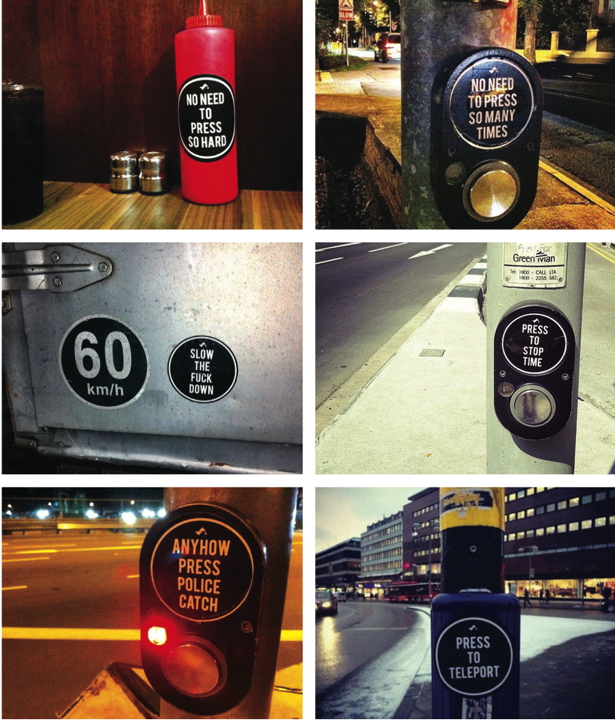 See all our 2012 Brave Thinkers.
Image credit: Courtesy Sklo
We want to hear what you think about this article. Submit a letter to the editor or write to letters@theatlantic.com.