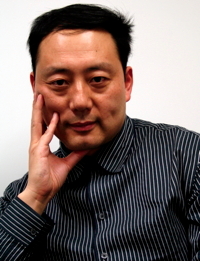 Project-Design Architect, Shanghai Tower
After studying architecture at the University of Colorado at Denver, Xia figured he'd be making the buildings of the future here in America. Then, in the late 1990s, he took a trip to Shanghai, glimpsed the coming building boom, and convinced the brass at the architecture firm Gensler to open up shop in China.
Today, he directs the design of one of the most audacious construction projects in history, the 121-floor Shanghai Tower, slated to become the world's second-tallest building, at 2,073 feet, when it opens in a couple years. Perhaps more impressive: it could be the world's greenest skyscraper, an ultramodern anchor to Shanghai's financial district.
ELEVATING TECHNOLOGY The world's fastest elevators will travel at speeds in excess of 40 miles an hour while advanced systems control for vibration and air pressure (to keep ears from popping at high speeds and elevations). The cars' motors will regenerate electricity as they operate, cutting power use by 30 percent.
CITIES IN THE SKY The building will feature nine distinct "neighborhoods" stacked on top of one another—each with a lobby as well as shops and cafés, so occupants need to make only infrequent trips to the base of the tower, and can thereby save energy.
TYPHOON-TOUGH By rounding its corners and tapering the building toward the top, where winds are strongest, engineers will reduce the force of the gusts against the structure by 24 percent—and save an estimated $58 million in materials and construction costs.
PARKS IN THE CLOUDS The space between the building's core and its outer walls will house a series of landscape atria featuring trees and plants. These so-called sky gardens will moderate temperature and improve air quality throughout the tower.
TURBINES ON TOP To harvest the energy of those tower-top breezes, wind turbines will be affixed to the apex of the building, producing 54,000 kilowatt-hours each year and powering the structure's exterior lighting.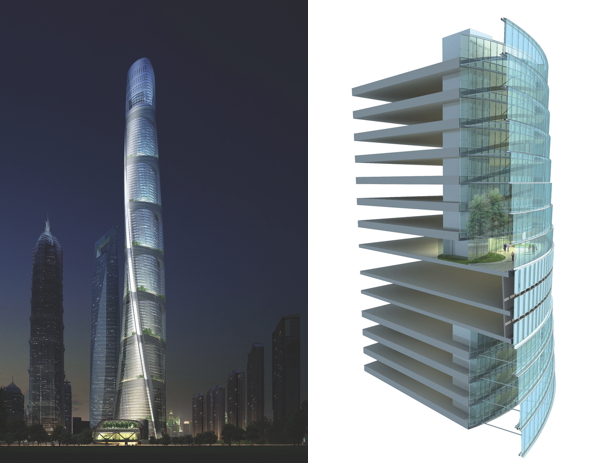 See all our 2012 Brave Thinkers.
Image credit: Courtesy Gensler