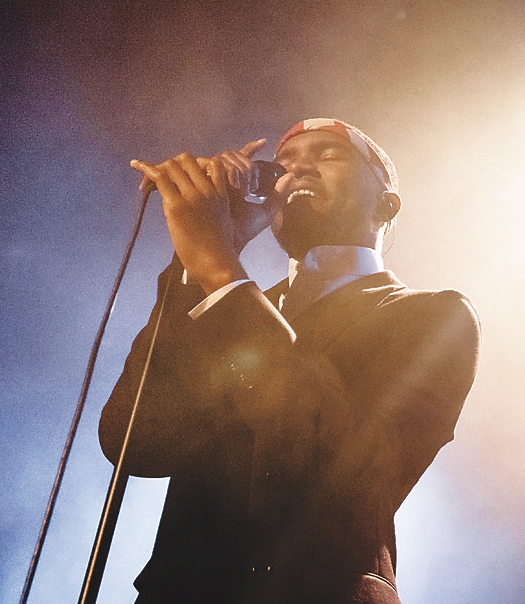 Singer/Songwriter
In July, Ocean posted an open letter online telling of how, at 19, he had fallen in love with a man. This would have been unremarkable but for the fact that Ocean was a 24-year-old soul singer and songwriter who had performed on Kanye West and Jay-Z's Watch the Throne, written songs for Justin Bieber and Beyoncé, and put his own velvety ballad "Thinkin Bout You" on the charts—and was about to release his major-label debut, Channel Orange.
The revelation challenged the entrenched culture of homophobia in pop and hip-hop music: The macho boasts on many of rap's most canonical albums double as hate speech, and Katy Perry conquers charts while dissing effeminate exes as "gay." Queer artists usually succeed by cashing in on society's stereotypes about flamboyance, or by not addressing their sexuality at all.
The atmospheric, adventuresome R&B songs on Channel Orange, though, are littered with references to Ocean's unrequited same-sex attraction: "I could never make him love me," goes one wrenching chorus. That the album debuted at No. 2 in the country and inspired public support from big-name rappers, singers, and industry execs indicates that society is changing. But Ocean is a reminder that in pop culture, telling one's own story honestly can still be a radical act.
See all our 2012 Brave Thinkers.
Image credit: Chad Bakta/Corbis