Mayor of Newark
Booker has spent plenty of time in the limelight since becoming the mayor of Newark in 2006. But this year, the outspoken Democrat has been practically ubiquitous, cropping up in incidents that span the spectrum from heroic to head-scratching.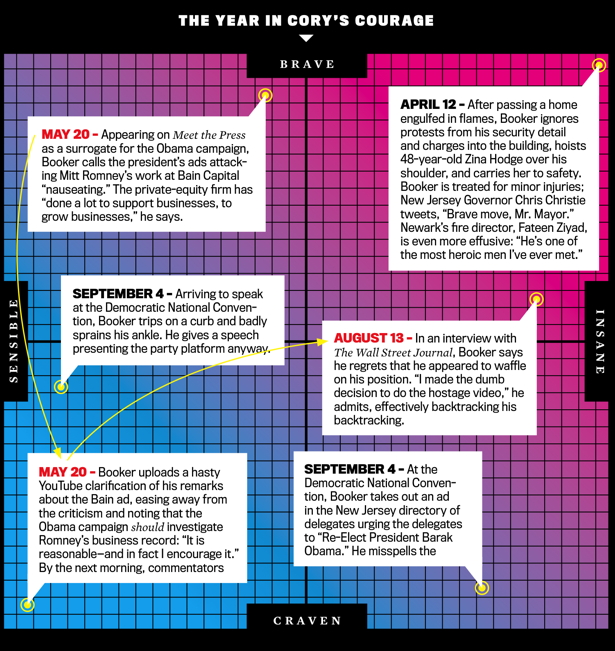 See all our 2012 Brave Thinkers.
Photo credit: Brooks/Kraft/Corbis
We want to hear what you think about this article. Submit a letter to the editor or write to letters@theatlantic.com.