The Ballot Cops
Thirty years ago, the Republican National Committee was accused of violating the Voting Rights Act and ordered to cease its "ballot security" efforts. Now an organization called True the Vote wants to pick up where the RNC left off, by building a nationwide army to root out voter fraud—or, some would say, to suppress voter turnout.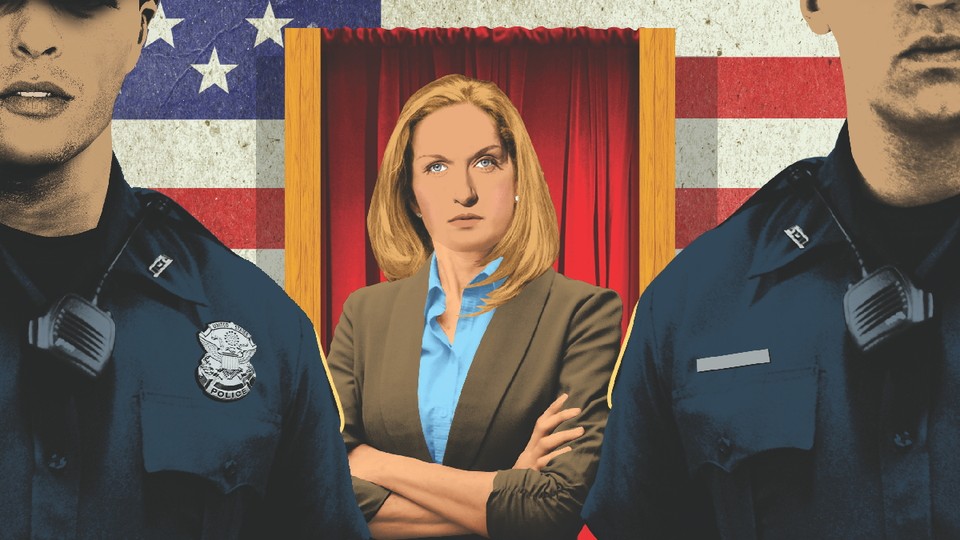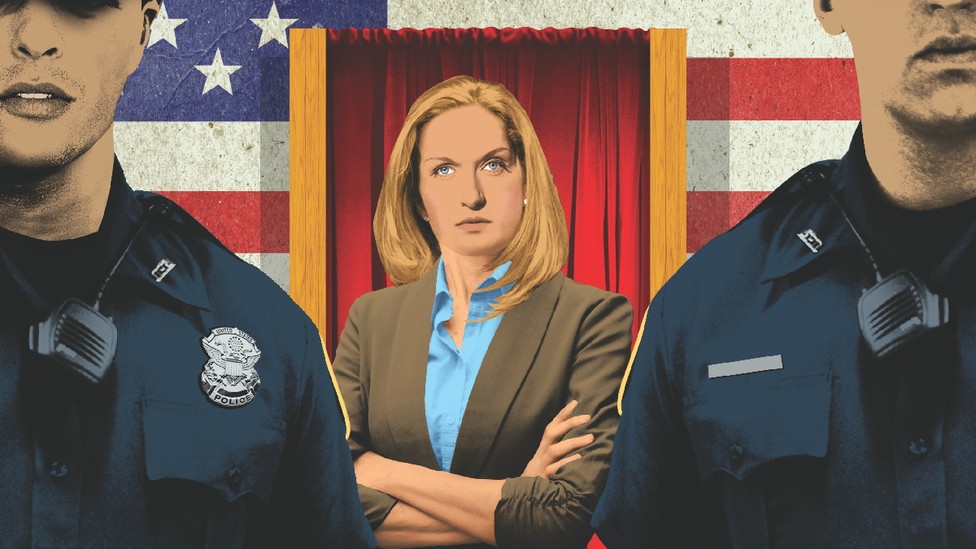 The afternoon before early voting began in the 2010 midterm elections, a crowd of people gathered in the offices of a Houston Tea Party group called the King Street Patriots. They soon formed a line that snaked out the door of the Patriots' crumbling storefront and down the block, past the neighboring tattoo parlor. The volunteers, all of whom had been trained by the Patriots to work as poll watchers, had come to collect their polling-place assignments. As they waited, the group's chief trainer, Alan Vera—a mustachioed former Army ranger who likens poll observers to commandos who "jump out of airplanes" and "blow things up"—walked the line, shaking hands. As he would later recall, he then launched into a drill-sergeant routine.
"Are you ready?"
"We're ready!"
"Strength and honor! Remember your mission! Your mission is the vote!"
MORE ELECTION 2012
The New Price of American Politics

Citizens United has changed our democracy. Will it lead to a populist awakening? Or a corporate recapturing of U.S. elections?
by James Bennet
The League of Dangerous Mapmakers

How a few determined partisans rig Congress
by Robert Draper
The next day, King Street Patriots—many of them aging white suburbanites—poured into polling places in heavily black and Hispanic neighborhoods around Houston, looking for signs of voter fraud. Reports of problems at the polls soon began surfacing in the Harris County attorney's office and on the local news. The focus of these reports was not fraud, however, but alleged voter intimidation. Among other things, poll observers were accused of hovering over voters, blocking lines of people who were trying to cast ballots, and, in the words of Assistant County Attorney Terry O'Rourke, "getting into election workers' faces."
The Patriots' alleged activities touched off a furor. The county attorney's office, which received some 50 complaints of voter intimidation, launched an investigation. The head of the local chapter of the New Black Panthers went on TV to warn that the group would "not tolerate any intimidation." The Texas Democratic Party blasted the Patriots for what it called "1960s style" tactics and filed a lawsuit challenging the group's tax-exempt status. Undaunted, the group's founder, a suburban soccer mom and small-business owner named Catherine Engelbrecht, addressed a boisterous crowd at the group's headquarters the next week. "The nation is ready for something like this," she said. In the months that followed, she began laying out plans to recruit and train 1 million poll watchers around the country by Election Day 2012.
Conservative anti–voter fraud fervor first arose around the same time as two turning points in American politics. The first was John F. Kennedy's narrow presidential win in 1960, which many Republicans attributed to voter fraud in Illinois and Texas. The second was the passage of the 1964 Civil Rights Act and the 1965 Voting Rights Act, which, by banning discriminatory voting practices, stoked fear in some quarters about the rising power of black voters. During the run-up to the 1964 presidential election, the Republican National Committee launched Operation Eagle Eye, the nation's first large-scale anti–voter fraud campaign. As part of the program, the RNC recruited tens of thousands of volunteers to show up at polling places, mostly in inner cites, and challenge voters' eligibility using a host of tools and tactics, including cameras, two-way radios, and calls to Republican-friendly sheriffs.
After this, anti-fraud campaigns became commonplace, but they could backfire, as the RNC learned in 1981. That year, the party hired a swashbuckling 29-year-old named John Kelly to organize "ballot security" for New Jersey's gubernatorial election. Kelly, who turned up in the state wearing cowboy boots and a 10-gallon hat, arranged to have hundreds of thousands of sample ballots mailed to voters in black and Latino neighborhoods. His team then compiled a list of people whose ballots were returned as undeliverable, and allegedly tried to have them struck from the rolls. This technique, known as caging, is controversial because it can purge eligible voters. In this case, an outdated address roster was used—meaning that an unusually large share of the people on Kelly's list may have been wrongly targeted.
Kelly and his associates also recruited squadrons of men—many of them off-duty police officers—to descend on black and Latino precincts around New Jersey on Election Day. Wearing National Ballot Security Task Force armbands, walkie-talkies, and in some cases guns, the men posted signs warning in large red letters that the areas were being patrolled. They then stationed themselves around polling places and allegedly tried to stop those whose names appeared on the caging list from voting.
According to a Republican Party lawyer who was on the scene that day, before the polls closed, Kelly hightailed it out of the state in a Chevy Impala, armbands and signs stuffed in the trunk. When the Essex County prosecutor's office launched a statewide criminal investigation the following week, he was nowhere to be found.
In the end, prosecutors didn't bring charges—no would-be voters stepped forward to say they had been blocked from casting ballots—but the Democratic National Committee filed a federal lawsuit accusing Kelly and the RNC of violating the Voting Rights Act. To settle the case, in 1982 the RNC signed a consent decree, agreeing to end all "ballot security" programs targeting minority precincts. Four years later, the RNC was caught caging minority voters in Louisiana, an effort that was intended to "keep the black vote down," according to an internal RNC memo. The DNC filed suit again, and a chastened RNC agreed to a modified decree requiring it to submit all plans for anti–voter fraud campaigns to the court for approval.
At which point, the RNC mostly abandoned its anti–voter fraud programs. While state parties and individual candidates continued to launch scattered ballot-security efforts, national attention to voter fraud faded. That is, until the 2000 presidential election. Tova Wang, who was on the staff of the 2001 National Commission on Federal Election Reform and is now a fellow at the public-policy think tank Demos, says that after Bush v. Gore, political strategists took a new interest in the mechanics of elections. "Partisan activists began trying to alter the rules and tinker with election administration to gain partisan advantage," she told me recently.
Some liberals began pushing for measures (such as Election Day registration) that would lower barriers to voting. Conservatives, on the other hand, took a renewed interest in fighting voter fraud. A raft of new state legislation followed, including voter-ID laws (now on the books in 33 states) and laws requiring people to show proof of citizenship before registering to vote. It's not clear what problem these measures solve, however. Several exhaustive studies have found that voter fraud is exceedingly rare.
Meanwhile, the RNC has tried to get back into the ballot-­security game. In 2008, the party asked Dickinson Debevoise, the New Jersey federal judge who presided over the two 1980s cases, to abolish or modify the decades-old consent decree barring certain anti–voter fraud activities. The RNC argued that the ban had outlived its purpose, but Debevoise was not persuaded, and denied the RNC's request. (The party appealed to the U.S. Court of Appeals for the Third Circuit, which affirmed Debevoise's ruling.) "Minority voters continue to overwhelmingly support Democratic candidates," Debe­voise wrote in his 2009 decision. "As long as that is the case, the RNC and other Republican groups may be tempted to keep qualified minority voters from casting their ballots, especially in light of the razor-thin margin of victory by which many elections have been decided in recent years."
By this time, Catherine Engelbrecht, the Texas soccer mom, was preparing to take up the cause of ballot security. In the summer of 2009, she and a couple dozen fellow Tea Partiers gathered in the back room of a Houston pub to discuss ways they might channel their political energies. Having grown weary of protest rallies, they hit on various other ideas, including working the polls during that fall's municipal elections. "We thought, 'That's simple enough,' " Engelbrecht told me recently. " 'We'll work for a day and check it off our good-citizen list, then move on to something else.' "
What they saw in November astounded them. Part of the problem, Engelbrecht says, was simply that poll workers were ill-prepared for their jobs. But she also claims to have witnessed illicit behavior, including brazen voter-­impersonation schemes. "We saw people come in with multiple registration cards," she said. "When the first one was presented and it was determined that that vote had already been cast, they said 'Oh, okay' and pulled out a different card and were allowed through." Galvanized, the Tea Partiers reconvened at the pub and decided to take up the mission of combatting voter fraud.
The King Street Patriots, as they called themselves, started by scrutinizing voter rolls, ostensibly to weed out ineligible voters, dead people, and duplicate entries. But because the activists focused on addresses with six or more registered voters, poor people and minorities tended to attract the most scrutiny. What's more, critics charged that the group sometimes based its challenges on technicalities, and they picked up on occasional hints of racial animus. One early promotional video reportedly included a photo of an African American protester carrying a placard that had been doctored to read I only got to vote once!
True the Vote's chief volunteer-trainer warned that "evil" forces were about to launch "the greatest attack ever on election integrity."
Then came the 2010 midterms. Under the banner of an offshoot organization called True the Vote, the Patriots dispatched hundreds of observers to minority neighborhoods in and around Houston, where they gathered more than 800 complaints of improper voting. Their efforts made national headlines, and phone calls and e‑mails began pouring in from activists around the country who wanted to join the cause. With a presidential election looming, Engelbrecht decided that it was time to take the fight nationwide. Last year, at True the Vote's first annual summit, she urged attendees to carry the mantle of "voter integrity" back to their home regions by forming spin-off groups.
True the Vote–inspired organizations and volunteer networks have since sprung up in 35 states. While these local groups follow True the Vote's blueprint—their members comb voter rolls and recruit activists to work as either volunteer poll observers or paid election workers—they do so under their own names and auspices. As with the broader Tea Party movement, these groups are united in purpose but are neither controlled by nor accountable to any larger organization. Imagine John Kelly, with his cowboy boots and his caging list, arriving in New Jersey not as a paid employee of the RNC, but as a free agent.
True the Vote made its first major foray onto the national political stage this spring, in the lead-up to Wisconsin Governor Scott Walker's recall election. Working with local Tea Party organizations, the group rallied some 17,000 volunteers to scour the recall petition for problematic signatures. It then issued a string of missives claiming that more than half the signatures were of questionable validity and warning that "the integrity of Wisconsin elections" was "on the verge of implosion." The state's Government Accountability Board later found that the group had been overzealous in its screening, but the charges nonetheless sowed doubt in Tea Party circles about the recall's legitimacy. True the Vote and its Wisconsin allies also recruited hundreds of activists to work as poll watchers and hosted training sessions for them around the state. A recording of a Racine County training—­taken by a skeptical resident who brought along a hidden camera—reveals close collaboration between True the Vote trainers and a local Republican official.
The session kicks off with a prayer led by Brad Zinn, a professional magician who co-founded True the Vote's Arizona spin-off: "Heavenly Father … We ask you to bless our efforts to help us true up the polls and keep our elections fair and honest." Zinn goes on to explain the role of poll observers, likening them to security guards patrolling casinos for subtle signs of cheating. He then touches briefly on polling-place rules and tosses out some practical Election Day tips ("Dress in layers!").
About halfway through the training, a balding, portly man named Lou D'Abbraccio, who sits on the board of the Racine County GOP and runs its poll-watcher program, enters the room and explains that he will be assigning trainees to polling places. "We are going to focus on those that have the most history of issues," he says. "And that may be because of the people that work at that particular polling location. It may be just because it's a heavily skewed Democratic ward."
After that, Zinn and D'Abbraccio reel off a litany of dangers facing poll observers.
"I don't want to scare you," Zinn says, "but if you've got your own food, water, and medicine …"
"You do want to be self-sufficient," D'Abbraccio adds. "I'm not saying anybody has ever been poisoned, but …"
"Even watch out for things like restrooms that lock from the outside," interjects a True the Vote trainer from California. "We've had poll observers locked into the restroom." One of the trainees gasps.
"This is shocking to you as well as us, because our minds don't work this way," Zinn says. "But they have all these little tricks up their sleeve."
Zinn and his California colleague urge trainees to be hyper­alert. If they see anything suspicious, D'Abbraccio tells them, they are to call "headquarters." "We'll come there, either with attorneys or surreptitiously," he says. "Typically, I bring video and camera equipment … to include—I've gotten into trouble for saying this in the past—to include a video camera, which I will bring into the polling location, that's concealed."
Two weeks later, on Election Day, poll watchers streamed into poor black and Latino precincts around Racine, hunting for evidence that people were cheating. They didn't find much, though D'Abbraccio later claimed otherwise, apparently in a bid for a recount in a state-Senate race. (Racine's sheriff investigated the allegations but found no evidence of fraud.) Reports of voter intimidation, however, abounded. Carolyn Castore, the Wisconsin election coordinator for the League of Women Voters, told me that her organization received more than 50 reports from Racine-area voters complaining that True the Vote volunteers had hovered over registration tables and aggressively challenged voters' eligibility. (In previous years, it had fielded only half a dozen or so complaints about observers.) Other reports had poll watchers tailing vans that were transporting voters to the polls, snapping photos of voters' license plates, even directing voters to the wrong polling places.
When a local journalist questioned D'Abbraccio about these allegations, he blamed out-of-state interlopers. "True the Vote came in and did their own training, and I was kind of upset about it," he said. "I sat in [on] some of that training, and those people were out-of-state. It was clear that they didn't have a full understanding of the law."
His disavowal was reminiscent of a politician's distancing himself from a smear campaign waged on his behalf by a super PAC. And in fact, as True the Vote was gearing up for the recall, a Texas judge ruled that its sister organization, the King Street Patriots, was not a legitimate tax-exempt nonprofit but an unregistered political-action committee that had illegally aided the Republican Party by supplying it with poll watchers. (The Patriots have appealed the decision.) But the legal reproof didn't dampen True the Vote's fervor. After the recall, the group issued a triumphant statement applauding the citizen activists who "put on their waders, and jumped in to defend the integrity of their elections."
The group then began ramping up its nationwide efforts. Among other things, it partnered with a conservative legal organization to sue the state of Indiana for allegedly failing to clean up its voter rolls, and hosted summits in other battleground states. True the Vote's trainers, meanwhile, fanned out around the country to rally troops for November, a mission they cast in apocalyptic terms.
Speaking at one Texas Tea Party gathering, Alan Vera, the Army ranger turned volunteer-trainer, cautioned that "evil" forces were about to launch "the greatest attack ever on election integrity," and implored the crowd to prepare for a "ground war": "In 2012, we need a patriot army to stand shoulder to shoulder on the wall of freedom and shout defiantly to those dark powers and principalities, 'If you want to steal this election, you have to get past us. We will not yield another inch to your demonic deception … If you won't enforce our laws, we'll do it ourselves, so help us God.' "
Shaking his fist in the air, he cried, "Patriots, let's roll!" The crowd cheered wildly.