Graphics by Kiss Me I'm Polish
Stand for Children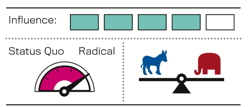 Who: Co-founder and CEO Jonah Edelman is the son of the civil-rights leader Marian Wright Edelman.
What: The most grassroots of these groups. Leads efforts to lobby state governments for reforms such as value-added teacher evaluations and more-equitable school funding.
Democrats for Education Reform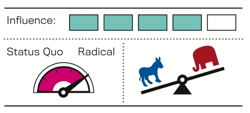 Who: Bankers, CEOs, and other wealthy Democrats. Adviser Cory Booker lends liberal star power.
What: Offers political cover to Democratic politicians who alienate teachers unions by supporting education reforms such as mayoral control of schools and national curriculum standards. Has helped loosen the unions' grip on the party.
Students First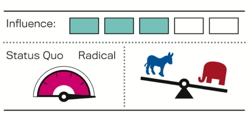 Who: Founded by Michelle Rhee in 2010 after she stepped down as schools chancellor in D.C.
What: Uses its 1 million–strong e-mail list to lobby for data-based teacher evaluations and against seniority-based teacher layoffs. Rhee garners lots of attention, but her group has yet to establish itself as a major player on the policy front.
Educators 4 Excellence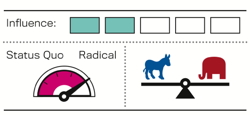 Who: Founded in 2010 by two Teach for America alumni in the Bronx; now numbers some 7,000 pro-reform teachers in New York and Los Angeles.
What: Counterbalances the teachers union by lobbying for policies the union opposes, such as deemphasizing seniority. Has buzz, and a seat at the table, but this approach may not play in other cities.
Foundation for Excellence in Education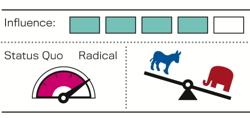 Who: Founded by Jeb Bush, who made school reform one of his top priorities as governor of Florida from 1999 to 2007.
What: The GOP's favorite resource for education reform. Supports state legislators wishing to mimic Florida's approach by expanding charter schools and linking teacher pay to student performance.
NewTLA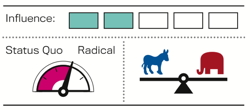 Who: A self-appointed caucus of progressive teachers within the 38,000- member United Teachers Los Angeles union.
What: Currently holds more than 25 percent of the 350 seats in the UTLA House of Representatives, and helped elect a reform-friendly UTLA president last year. Has inspired similar factions in other districts.
We want to hear what you think about this article. Submit a letter to the editor or write to letters@theatlantic.com.
Rachael Brown
is a writer and analyst for Bellwether Education Partners, a nonprofit organization working to improve educational outcomes for low-income students. A former
Atlantic
editor, she has written for
The Guardian
and Smithsonian.com, among other outlets. She is also a former public high school teacher.