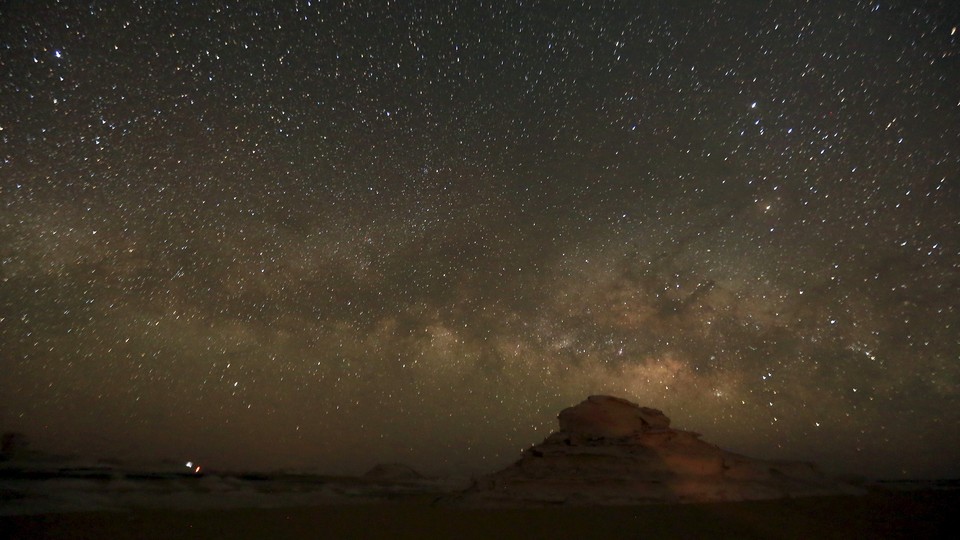 It's good news for the stay-at-homes,
The new consensus among astronomers
That the night sky appears roughly the same
From any spot in the universe,
With roughly the same number of visible stars
At similar distances, in similar congregations.
Those who've labeled the view from Earth provincial
Turn out to be mired in provincial thinking.
No capital can be found on the star map, no center
Where all roads lead, no giant mass
Whose pull proves irresistible to the ambitious,
As if only there can their plans unfold.
The stars above any roof will be stars enough
Once the gauzy curtain is drawn back,
The veil of dust and ash that obscures their shining.
Let the Milky Way be visible once again
To the naked eye and compared to a stream
Or glassy roadbed or bank of flowers.
Nightfall then will be all that's longed for.
The morning and afternoon of a cloudless day
Will seem to pass so slowly that the watchers
Will wonder if the stars they think they remember
Are only fancies. But no, look up.
Here they are again.