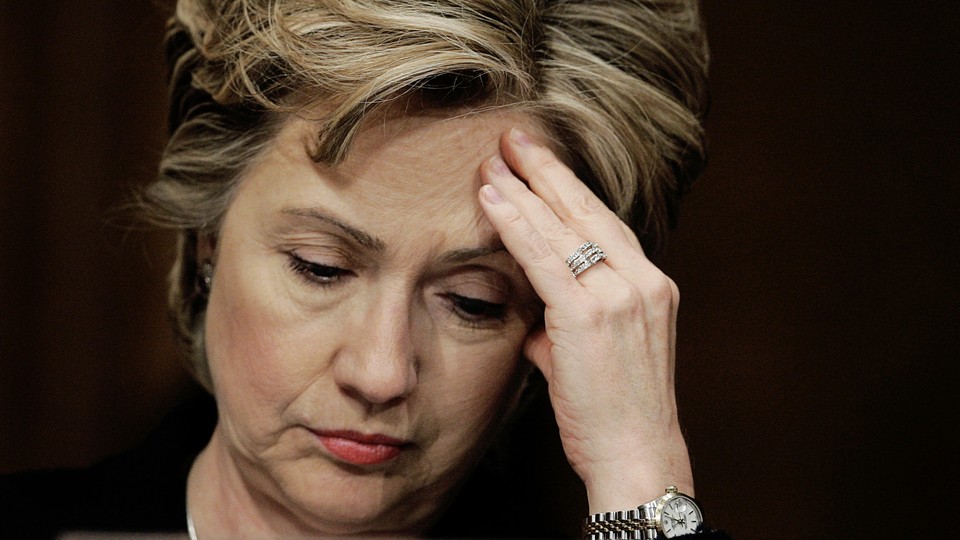 Does the Democratic Party have much chance of regaining national governing power in the near future? If you took a casual look at history—or at current polls—you'd say yes in a heartbeat. The opposition has almost always made electoral gains in the sixth year of a presidency. This president is almost as unpopular as Jimmy Carter was at his nadir. And the Republican Party has lately been ridden by scandal. Forget mere victory; a rout might seem in the offing.
But those who wager on political races are not exuding confidence in the Democrats' prospects. Below are the chances of continued Republican control as implied by recent betting on the bookmaking Web site www.tradesports.com.
54% GOP Holds the House in '06.
Any majority would be hard to roll back given the safety of so many gerrymandered seats and the financial advantages of most incumbents. And the Democrats haven't picked up fifteen seats—what they'd need for a majority—in any election in two decades. But this is the first time in ten years that the Republicans have been stuck playing defense.
81% GOP Holds the Senate in '06.
If you believe the odds for the House are correct, you have to wonder about these: since the election of senators by popular vote began in the early twentieth century, the House has never changed hands without the Senate also flipping. But swinging six seats, with just thirty-three in play, is a tall order. And because senators are usually better known to their constituents than are House representatives, they tend to be less vulnerable to negative perceptions of the party or the president.
48% GOP Holds the Presidency in '08.
The odds of a Democratic victory are listed at 49 percent. (The remaining 3 percent or so reflects the chances of a third-party victory.) The Democrats' penchant for self-sabotage may weigh on the minds of bettors, who are probably asking themselves: Will they really nominate Hillary Clinton?