The First Three Poems and One That Got Away
An Atlantic editor snubs a poet and lives to regret it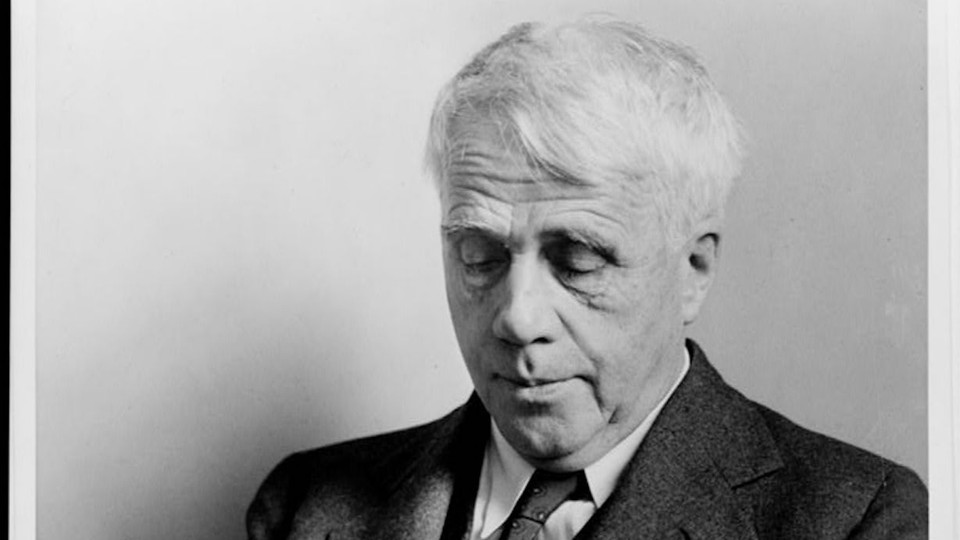 Sometime in 1912, before Robert Frost made his famous leap to "live under thatch" in England, where he would become known as a poet, he sent some of his poems to Ellery Sedgwick, the editor of The Atlantic Monthly, and in due course received a personal reply that read, "We are sorry that we have no place in The Atlantic Monthly for your vigorous verse." Frost's submission included some of his finest early poems — "Reluctance," for example.
Sedgwick's ambiguous snub rankled in Frost's memory. During the two and a half years he lived in England his first two books of poetry, A Boy's Will (1913) and North of Boston (1914), were published there, though not yet in the United States. Thanks partly to Ezra Pound, Amy Lowell, and Harriet Monroe's Poetry magazine, Frost's poems were hailed in advance of U.S. publication as representing a new American voice. In February, 1915, North of Boston was published in New York, just as the Frost family set foot back in the United States.
Response to this new book of poems about New England was nearly immediate, and Frost was quickly in demand for public appearances. On May 5, 1915, he came to Boston from his new home in Franconia, New Hampshire, to be heard at Tufts University, where he read three of his as yet unpublished poems: "Birches," "The Road Not Taken," and "The Sound of Trees." The day after his Tufts appearance, he called on Ellery Sedgwick at the Atlantic offices, which the magazine shared with Houghton Mifflin Company at 4 Park Street. Sedgwick had just received a letter from the noted English editor and critic Edward Garnett (also the discoverer of Joseph Conrad and D. H. Lawrence), in which Garnett wrote that "since Whitman's death, no American poet has appeared, of so unique a quality, as Mr. Frost." It's not surprising that Sedgwick received Frost with a warm welcome and began by asking if Frost had any new poems for The Atlantic.
Pretending to be taken aback, Frost asked Sedgwick if he were sure he wanted to publish Frost's poems. "Yes," said Sedgwick. "Sight unseen?" asked Frost. "Sight unseen," said Sedgwick. Pulling from his pocket the three poems he had read at Tufts only the night before, Frost waved them under Sedgwick's nose, while, according to Frost, Sedgwick made little grabs for them. "Are you sure that you want to buy these poems?" Frost inquired. Sedgwick said of course he was. "Then," Frost said, releasing the papers to Sedgwick, "They are yours."
And so, in the August, 1915, issue of The Atlantic Monthly, there appeared "A Group of Poems by Robert Frost." These three famous poems—"Birches," "The Road Not Taken," and "The Sound of Trees,"—were the first new poems by Frost to be published in the United States since the publication of North of Boston. They were accompanied by Edward Garnett's critical essay "A New American Poet," in which he wrote, "it is precisely its quiet passion and spiritual tenderness that betray this to be poetry of a rare order, [quoting Goethe] 'the poetry of a true real natural vision of life.'" Here also is "Reluctance," the great poem Sedgwick declined.
A footnote: Frost went on, until his death in 1963, to publish twenty-eight more poems in The Atlantic Monthly. But it is amusing to note that the flirtatious relationship between Frost and Sedgwick proved uneasy. Only two more Frost poems appeared while Sedgwick was editor; all the rest came at the behest and during the editorship of Edward Weeks.