Louisa May Alcott in The Atlantic
Four short stories from the 1860s demonstrate Alcott's lesser-known penchant for romantic fantasy.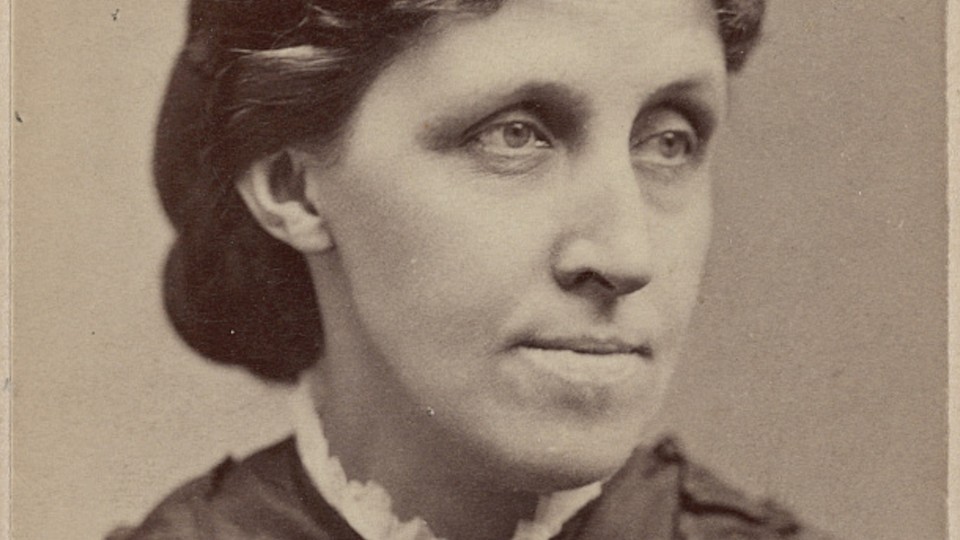 For years, Louisa May Alcott's literary reputation has been more or less synonymous with the guileless charm of the perennial favorite, Little Women—a chronicle of four sisters' girlhood and coming of age. But today a very different facet of Alcott's literary oeuvre is gaining attention and emphasis. That she wrote a number of sensationalistic gothic romance novels under a pen name is a fact that has been known for nearly fifty years, but one that has been largely downplayed as merely the consequence of a need to produce commercially appealing work in order to support her financially hapless father. But the recent unearthing and publication of an Alcott novel bearing the provocative title A Long Fatal Love Chase has caused something of a stir. Popular perceptions of Alcott as simply a sympathetic storyteller for young girls are giving way to more sophisticated characterizations of her as a writer who also addressed more adult concerns.
Several stories Alcott published under her own name in The Atlantic in the 1860s reveal her penchant for the spinning of romantic fantasy. Flushed cheeks, longing looks, and wistful sighs abound as characters awaken to burgeoning desires and sort themselves into happy pairs. "A Modern Cinderella: or The Little Old Shoe" (October, 1860) recounts the blossoming of romantic affection between Nan and John, longtime neighbors and former childhood playmates. Readers may discern in the characters of meek, diligent Nan and her sisters—dreamy, artistic, Laura and feisty, bookish Di—prototypes of three of Little Women's March sisters: Beth, Amy and Jo.
In "Debby's Debut" (August, 1863), a socially ambitious woman intent on marrying her attractive young niece into a impressive family brings the girl to an elegant seaside resort. Coveted by many, and pursued with especial fervor by a wealthy young socialite, Debby finds herself—much to her aunt's dismay—becoming involved with a Byronically brooding man of moderate means and negligible social standing. "Love and Self-Love" (March, 1860) tells of heartache inflicted by tragic miscommunication in an unhappy pairing between an orphaned sixteen-year-old and the older man who marries her out of charity. And finally, "The Brothers" (November, 1863), though not a romance per se, depicts charged interactions between a Civil War nurse and her mysteriously secretive half-black attendant. Indeed, the story's melodramatic exchanges—"'Oh! what did you do?' I cried, hot with helpless pain and passion. … With a sudden wrench he tore the shirt from neck to waist, and on his strong brown shoulders showed me furrows deeply ploughed …"—seem a far cry from the cozy innocence of family life at the March household.