Farmhouse Cheese: The Revival of a British Tradition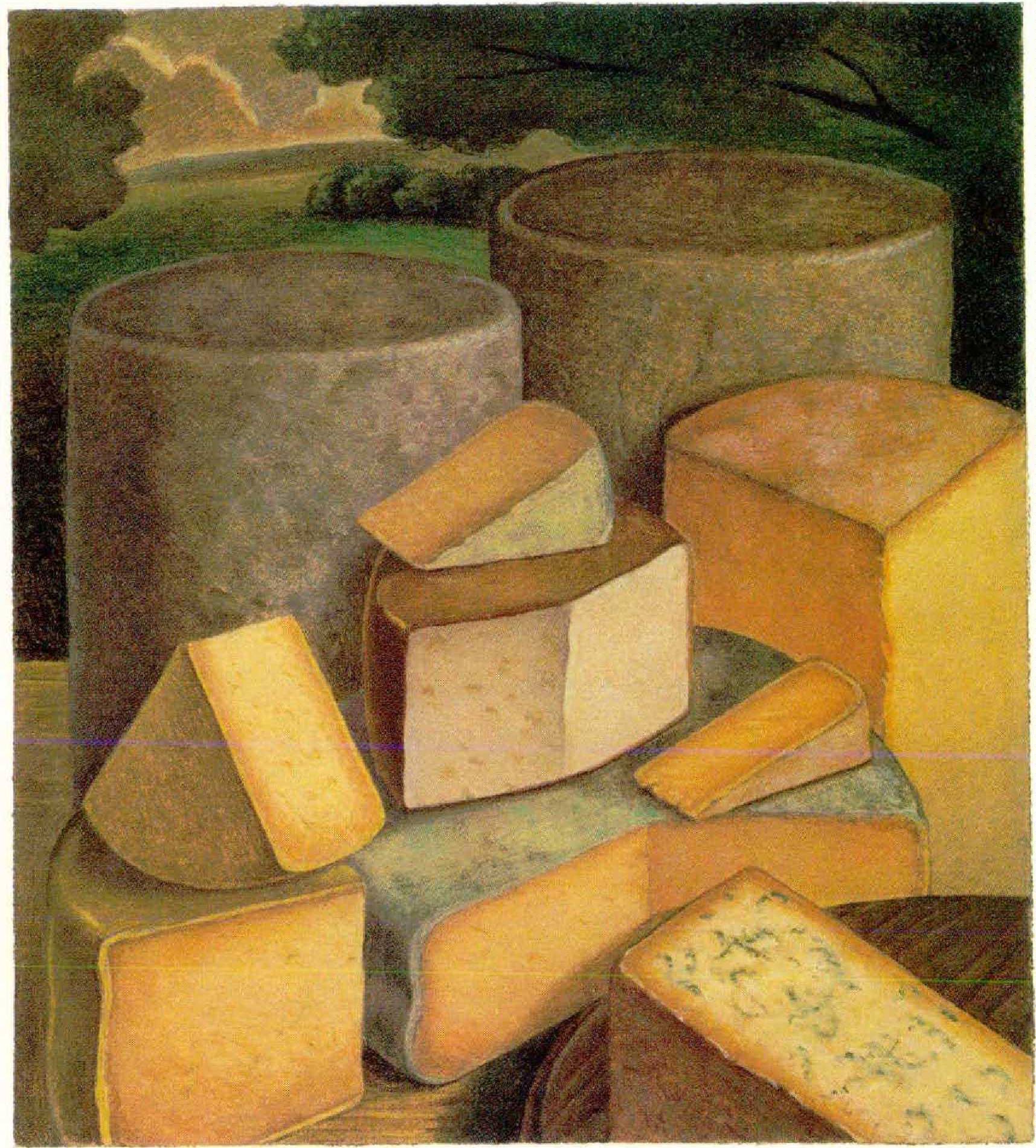 by Corby Kummer
LAST fall I found myself in Sarah Heller's walk-in cheese cooler, in Hampton, New Hampshire, politely oohing over the variety and quality of her French cheeses. Heller, with her husband, Herb, runs Portsmouth Trading Company, a gourmet-food mail-order company. Being of French origin, she is especially proud of the artisan-made cheeses she has procured, which can be hard to find even in France.
I needed cheese for a dinner party that night, but with all the unfamiliar names she was mentioning, I didn't know where to start. I didn't think the right opening was to say that I had never quite warmed up to French cheeses, and I knew that if pushed to explain why, I would really get in trouble: they're too runny, too smelly. For years my standards of cheese greatness had been ParmigianoReggiano, the true Parmesan; manchego and pecorino Romano, the hard sheep'smilk cheeses of Spain, Sardinia, and Tuscany; gorgonzola dolce, the sweet, creamy version of Italy's familiar blue-veined cheese; and, in another and elysian category, fresh ricotta, preferably sheep'smilk, and fresh mozzarella, preferably buffalo-milk.
Then I saw a familiar name, Caerphilly, and a familiar label, Neal's Yard Dairy. Caerphilly is one of the British cheeses I fell in love with almost twenty years ago, when I lived in London for a year. The cheeses, whose generic names come from the regions where they were originally made—Cheshire, Lancashire, Wensleydale, Gloucester, and Cheddar— weren't like any I had ever tasted. Dry and crumbly in a way I found enormously pleasing ("leafy," the English say), they broke apart when bitten into and slowly melted on the tongue, leaving a dry, milky, lightly salty and tangy, surprisingly refreshing feeling in the mouth. They made Swiss and Gouda seem rubbery, and Brie and Camembert seem like butter gone awry.
I was delighted to find the Caerphilly and other old friends from Neal's Yard, a store in the Covent Garden shopping area of London which has helped to revive and support English farmhouse cheeses. In the past four or five years American shops that really care about quality have been stocking cheeses from Neal's Yard, but the only place I had come across them was Zingerman's, the Ann Arbor deli whose owner, Ari Weinzweig, first brought them to this country.
I told Heller that I'd like a bit of each of the six Neal's Yard cheeses she had in stock; I would build my dinner around them, I explained, along with her company's handmade wild-mushroom ravioli. She raised an eyebrow and started cutting. Only when wrapping the last cheese did Heller abandon her efforts to interest me in one of her French prizes.
That night, after the excellent ravioli, we started with Duckett's Caerphilly (most Neal's Yard cheeses also carry the name of the family that makes them). The cheese was sweet and so rich in flavor that it was meaty, with both the crumbly quality I fondly remembered and a softness brought about by the aging that Neal's Yard, contrary to standard practice, gives cheeses before shipping. We tasted and compared the other cheeses alongside a salad course and crusty, lightly sour bread, on through a dessert of pears and .sweetish oat biscuits. By the time I brought out the port, we had only a wedge of Colston Bassett Stilton plus a few tiny squares of the other cheeses. We had saved the Stilton for last, and its unexpected creaminess and lush flavor, different from that of any other Stilton we'd ever tasted, along with the familiar toffee sweetness, revived our appetites. It was one of the most successful dinner parties I've ever given.
NEAL'S Yard champions raw-milk cheeses. Unpasteurized milk sounds risky—and if you plan to drink it, it is. But after two months or so of aging, the natural acidity of cheese kills off any harmful bacteria. (It is legal to use raw milk in American cheeses; FDA regulations call for any raw-milk cheese sold here to have been aged at least sixty days.) Pasteurization kills all the bacteria in milk—including many that cause a wide range of flavors to develop as cheese ages. It's also a way to even out differences between milks; most modem dairies make their cheeses from the mixed milks of many herds. Cheese made from pasteurized milk is relatively flat. People prefer raw-milk cheese for its subtlety and depth of flavor, not out of some kind of foodie machismo.
Raw milk is no guarantee of high quality, though, just as organic produce doesn't necessarily taste better. Probably the most important guarantor of a superior cheese is an experienced and discerning cheese maker. Milk from a single herd of cows (preferably a variety known for the quality rather than the abundance of its milk) and a varied and wild foraging diet are also important to flavor.
English farmhouse cheeses rapidly dwindled after 1939, when milk was rationed, and dairy-board laws allowed cheeses that had formerly been made from the milk of just one herd to be made from the combined milks of many herds. The deprivations of the Second World War drove many dairies out of business or forced them to consolidate. Handmade cheese was on the brink of extinction by the early 1970s, when successful English campaigns for better beer and bread stimulated demand for cheese that actually tasted like something.
Patrick Rance, a tireless champion of tradition, ran a cheese shop in the village of Streatley and traveled up and down England, Scotland, Ireland, and Wales to tell farm wives (usually the repository of cheese-making wisdom) and small farmers that he would sell all the cheeses they could make for him. Rance's torch has now been passed to Randolph Hodgson, at Neal's Yard.
Even as Hodgson searches out farmhouse cheeses made by a single cheese maker from a single herd (which may consist of two cows), some cheeses are going extinct. Wensleydale, the whitest and crumbliest and sweetest of the semihard English cheeses I so love, no longer exists in farmhouse form. Leicester has also disappeared. These cheeses haven't vanished from the market, of course. They're available in mass-produced versions made from pasteurized milk. Hodgson sells a small-factory Wensleydale, the best he can find, but he's not excited about it.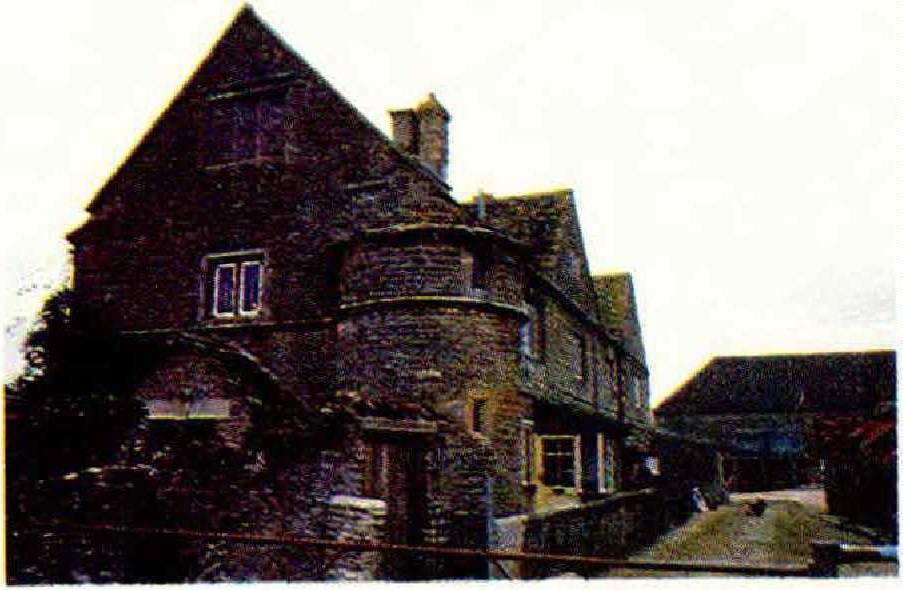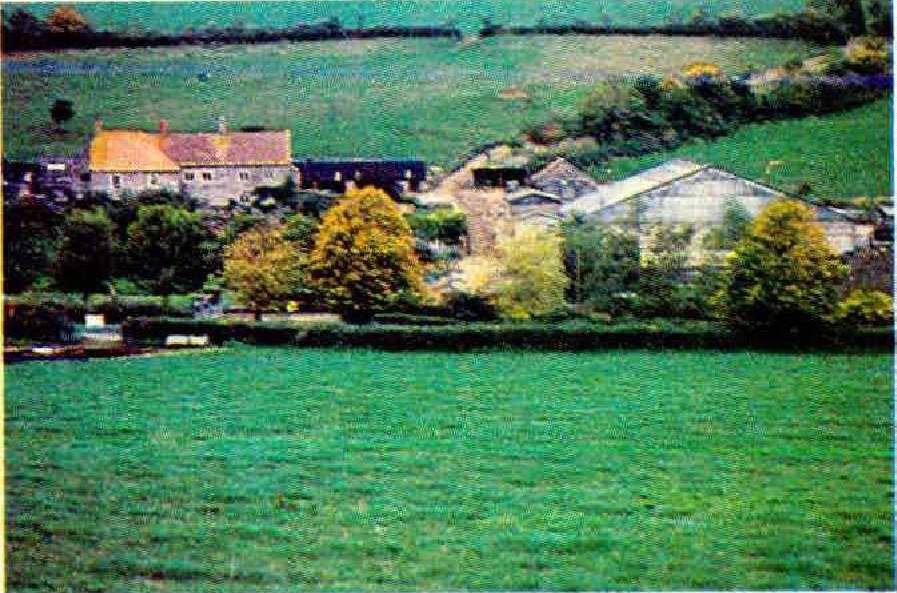 Farmhouse cheeses anywhere are a rarity in today's world, which doesn't support handmade foods—and European Union regulations that allow the broad use of names and the use of another country's milk in famous regional cheeses have food lovers worried. The cheeses that Neal's Yard sells are as precious as, say, salmon fished in Scotland or blackberry jelly made with the fruit of one bramble. Like wild foods, farmhouse cheese contains a whole range of flavors in a single bite—flavors that keep changing before and after you swallow.
ENGLISH cheeses are uniquely crumbly because of the way they're made. After the milk is heated in order to separate curds (solids, including fat) from whey (the liquid remainder), the curds are cut into slabs. For Cheddar the slabs are stacked and left to drain and shrink, giving the cheese its silky, only slightly crumbly texture. This process is called cheddaring, and it is used by Cheddar makers all over the world. A half dozen English farmhouses (near but not in the town of Cheddar, in the southwest of England) and a few careful cheese makers in the United States, including Shelburne Farms and Grafton Village Cheese, in Vermont, handcut the slabs; everyone else does the cutting by machine.
The curds of the other English semihard cheeses are also cut into slabs, but the slabs are torn into pieces before being drained and are not piled on top of one another; the end result is a looser, crumblier texture. For all these cheeses the slabs, whole or torn, are then "milled,"or "chipped"—put through grinders that cut them into cubes ranging in size from that of a walnut to that of a pea—and packed into forms. This process distinguishes English semihard from almost all other cheeses. (Cantal, a French cheese, is one exception.)
Cheddar may be king, but I like the crumbliest cheeses. Cheshire is the oldest named English cheese, taller than most Cheddar and often colored orange with the vegetable dye annatto. Cheshire is less rich than Cheddar; Mrs. Appleby's Cheshire, from Neal's Yard, has the appealing autumnal rust color of most Cheshire and also a spiciness and a cleansing tang.
The color is traditional not only for Cheshire but also for Leicester and double Gloucester, a cheese that is usually bland. But it can be mellow and subtle, as when Sarah Heller ages it in her cooler, in order to give it more interest. Double Gloucester gets its name from being made with whole milk from two milkings; single Gloucester, which has recently become available again from Neal's Yard, contains both skimmed milk, left out overnight to ripen, and whole milk from one milking.
Americans associate sharpness with Cheddar, but English farmhouse Cheddars aren't sharp. Instead a true Cheddar is incomparably nutty, with earthy mushroom flavors in place of the one-note acidity Americans associate with adult Cheddar, and a velvety, resilient texture. Neal's Yard buys Cheddar from only two farms, Keen's and Montgomery's, and ages it for up to eighteen months; the store sells most of its other semihard cheeses at four to six months. Steven Jenkins, an expert whose Cheese Primer will be published this fall, finds in farmhouse Cheddar the flavors of butterscotch and black walnuts and leather. Few of these nuances appear in even the best American Cheddars.
Patrick Ranee, in his authoritative Great British Cheese Book, calls Cheddar "our most generous original gift to humanity." But I prefer a lightly acid, pure milk taste to the nutty mellowness of Cheddar. I get that taste from Mrs. Kirkham's Lancashire, a bone-white cheese with an acid sting and a buttery crumble that result from its being made partly with curd held back from the previous day's cheese. Of the English semihard cheeses Lancashire melts the most beautifully, making a wonderfully tangy Welsh rarebit—buttered toast, preferably whole-wheat, perhaps spread with some chutney to accent the cheese's natural sweetness and acid, covered with a thin white blanket of cheese and run under the broiler until it bubbles and turns a creamy gold.
SHOPS should keep cheese whole and not cut it into individual pieces unless they know they can sell the pieces within a week: if you find a precut piece, ask when it was cut before buying it. Cheese keeps so much better at "cellar" temperature (50°-60°) and in whole form, unwrapped, than it does wrapped and in the refrigerator that you should buy only as much as you can consume within a few days, and leave it out of the refrigerator if room temperature isn't above, say, 73°. Cold kills flavor. Glass cheese domes cut off air, as does plastic wrap. Cheese needs to breathe. Waxed paper and a cardboard box are better ideas for storage. If your house is very warm and you want to keep cheese for a while, wrap it in waxed paper and keep it in the refrigerator for a few days (add an outer layer of plastic wrap if you must keep it longer), bringing it to room temperature before serving.
You can call the importers Gerd and Sara Stern, at 201-569-3175, to find out if a store near you carries Neal's Yard cheeses. Probably the most reliable way to buy them is by mail order from either Zingerman's (313-769-1625) or Portsmouth Trading Company (603-926-1979), which will advise you which cheeses are at their peak and cut them to order. Zingerman's employees, some of whom have served apprenticeships at Neal's Yard, become enthusiastic about new shipments from London; Sarah Heller might even persuade you to try something French.
English cheese needs little more than beer or a young red wine to go with it— and bread, of course, preferably rustic and thick-crusted. Irish brown bread is particularly suitable, and a standby in my kitchen is an incredibly simple wholewheat quick bread I found in a lovely little book. From Celtic Hearths, by Deborah Krasner. Unlike other baking-powder breads, this one leaves no chemical aftertaste; as with most quick breads, you don't have to knead it.
Even easier and equally delicious are the new wholemeal biscuits from Duchy Originals, nutty from oats grown at the Duchy Home Farm, which adjoins Highgrove, the Prince of Wales's organic farm near the Cotswolds. I recently spent a day at Highgrove in the very pleasant company of David Wilson, the farm manager who has overseen the farm's conversion to organic growing methods, and John Lister, who stone-grinds the cereal grains for the biscuits in an idyllic revived mill near the estate. Their concern for small farmers and self-sustaining ways of growing and making food mirrors that of Neal's Yard.
It may have been a happy accident that I paired Duchy Originals biscuits and Neal's Yard cheese at my dinner party, but after visiting the farm I understood the depth of their natural affinity.