Colette and Truman Capote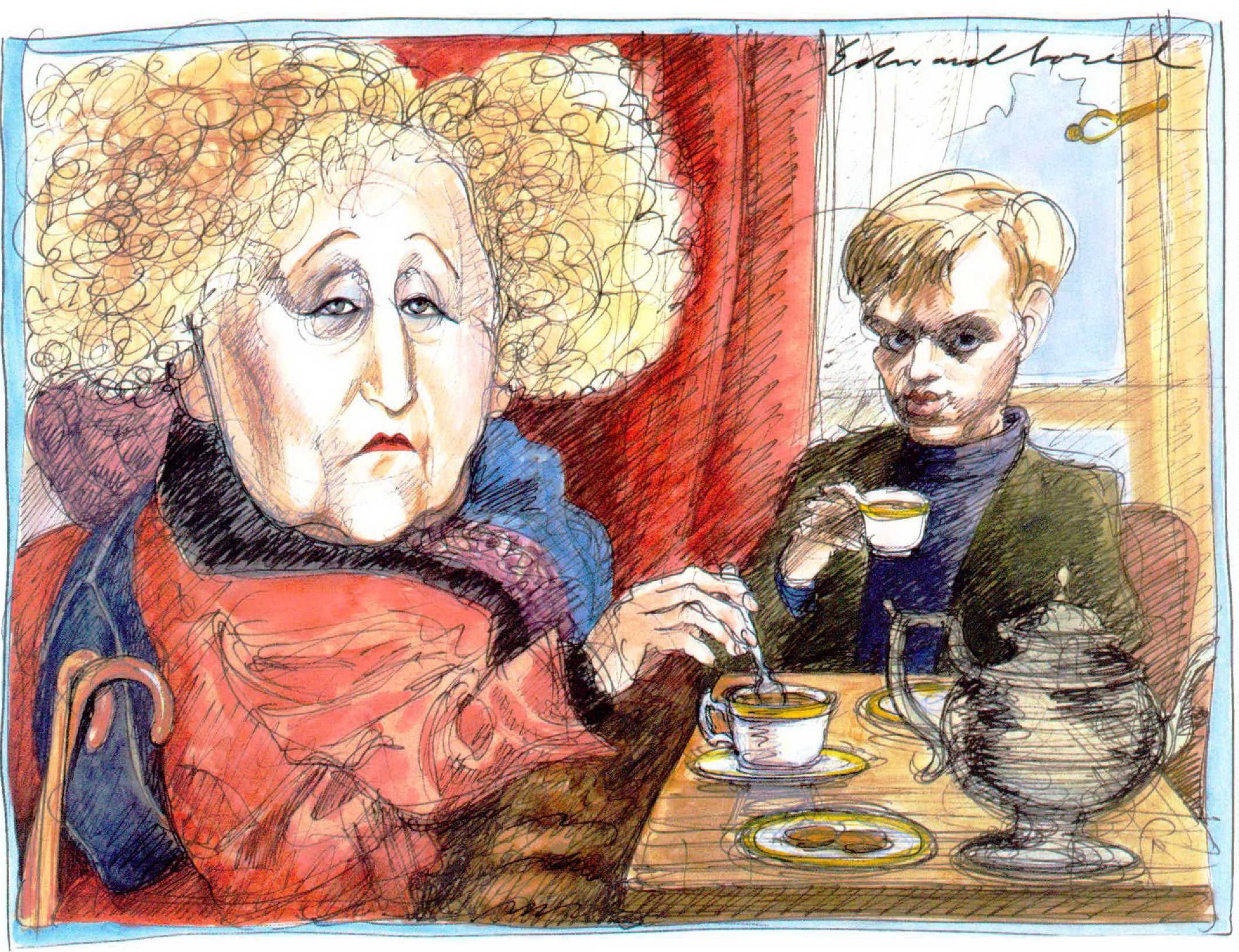 WHEN Truman Capote went to Paris, three years after the war, he was twenty-three but looked sixteen. Thin and waiflike, his dark-blond hair cut in bangs over dreamy blue eyes, he appeared too young to have written the just published best seller Other Voices, Other Rooms—a story about loneliness, disappointment, and the perversion of innocence. Its fame had preceded him and attracted the French literati: he had met Camus and Cocteau (who dubbed him "the infant"), and now he arrived at Colette's apartment in the old Palais Royal. At seventy-five, she was unwell but not unwelcoming.
Later Capote wrote that he went looking for answers.
Colette had lived so broadly: her early stories were as intemperate as his own, and she had danced naked on the Paris stage and slept with three husbands, a stepson, and a variety of women. Her once lithe young body now lay heavy and solid against the bed pillows. Her lips were "a slippery, shiny, exciting show-girl red," he recalled, and her hair—ankle-length at twenty, later bobbed—was "a kinky spray."
They talked. How they talked remains a mystery, as she spoke little English and he no French. Perhaps her husband, Maurice Goudeket, was there to translate—an intrusion Capote preferred not to dwell on. They talked of her perfume, the same worn by the Empress Eugénie, and by Proust, too— or so Cocteau had told her. She showed him her collection of precious crystal paperweights. "They are more satisfying than jewelry," she said. He must take home the one with the white rose inside—like a favor after a children's party.
The maid brought the tea tray, which she set on the bed among the books and letters and drowsing cats. It was then that Colette got down to business. "Now tell me," she said, pouring, "what you expect from life." Capote was startled. "I don't know what I expect," he admitted. "I know what I'd like. And that is to be a grown-up person." The mere thought caused Colette to raise and lower her painted eyelids "like the slowly beating wings of a great blue eagle." "But that," she said, "is the one thing none of us can ever be."