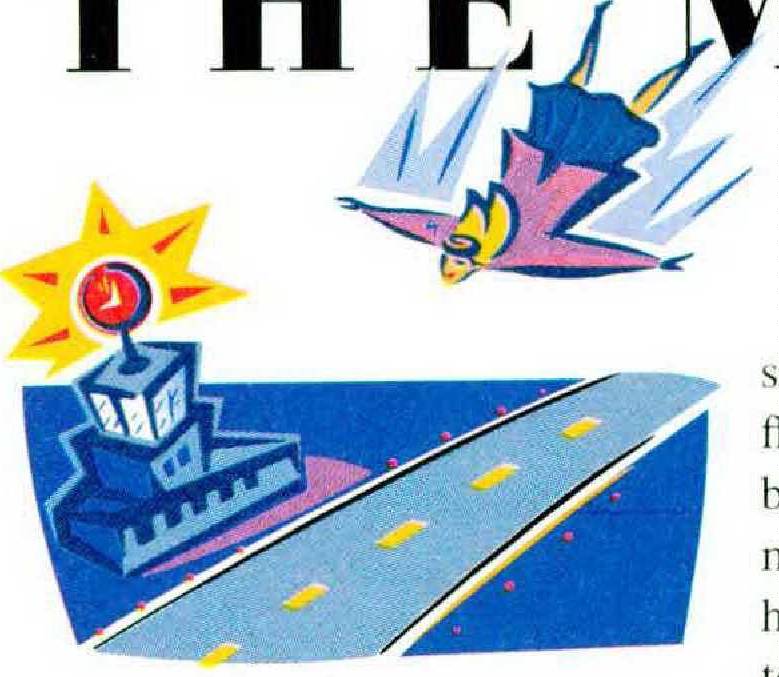 Health & Safety
March 1, starting today the nation's 85,000 flight attendants get a long-awaited rest, as a Federal Aviation Administration regulation limiting the hours they may work without a break goes into effect. The new law, intended to ensure alertness in the event of an emergency, stipulates that in most cases attendants may work no more than fourteen hours at a stretch, with a break of at least nine hours between shifts. Flight attendants are the last "safety-sensitive" airplane workers to win such limits. They began lobbying for them in 1978, when airline deregulation expanded the system of routing flights through a central location, or hub, which in turn led to longer shifts because of waits at hubs. The argument that flight attendants are primarily safety workers has long historical roots: the first airline stewardesses were registered nurses.
Food
March 1, Ash Wednesday: Lent begins. For the next six Fridays observant Catholics around the world will adhere to a menu of vegetables and fish—except for observant Catholics in Venezuela, privy to the dubious luxury of meat in the form of the capybara, a fur-covered indigenous rodent that resembles a hundred-pound guinea pig. The capybara's partly webbed feet provided a loophole for sixteenth-century churchmen in the New World, who classified the creature as a fish and won dispensation for the Lenten eating of its flesh. The chances that the capybara will become a hit on the open market anytime soon are slim: the hunting of capybaras is restricted to a short season, and resistance elsewhere to rodent meat is formidable. Some zoologists, however, argue that because of certain evolutionary distinctions, capybaras, along with guinea pigs, nutrias, and chinchillas, may be less closely related to rats and other rodents than their appearance suggests— a distinction that could eventually broaden our views about what is palatable.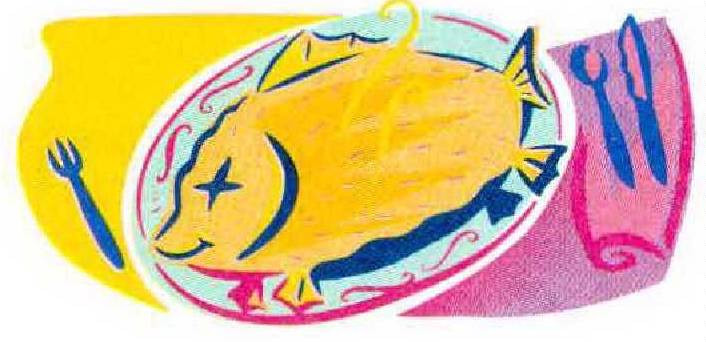 The Skies
March 13, the planet for which this month is named—Mars—can be seen above the waxing Moon tonight. 16, Full Moon, also known this month as the Chaste. Sap, or Awakening Moon. 20, at 9:14 P.M. EST, the Vernal Equinox: Spring begins. Today the Sun rises nearly due east and sets nearly due west. 27, Venus lies below the waning Moon in the earlymorning sky.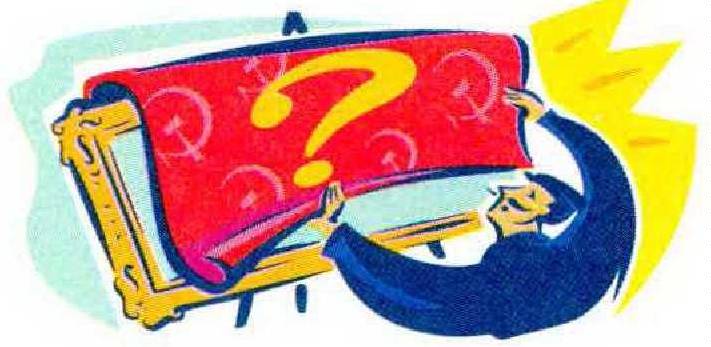 Arts & Letters
Visitors to St. Petersburg's Hermitage Museum this month will get the world's first glimpse in 50 years of some 70 French Impressionist and post-impressionist paintings long believed to have been destroyed in the Second World War. The paintings are among millions of works and relics taken from German collections by Soviet occupying forces. Slashed throughout Russia amid great secrecy, these caches have begun to surface since the breakup of the Soviet Union. The centerpiece of this month's exhibit will be Degas's Place de la Concorde; the Hermitage has so far said little about what else will be included, presumably to prevent former owners from pressing for restitution before the show. (Whether the paintings will be returned afterward is an open question.) Meanwhile, Germany, Turkey, and Greece are all vying for the return of nearly 10,000 Trojan artifacts that were excavated by a German archaeologist in the 1870s, spirited out of Berlin by the Red Army, and rediscovered in Moscow's Pushkin Museum in 1993.
Government
March 31, the Social Security Administration, until now a division of the Department of Health and Human Services, becomes a separate agency today. Its independence—the result of legislation passed unanimously by Congress last year—is meant, among other things, to bolster public confidence in the agency and to lessen the bureaucracy attending it, so as to facilitate reforms. The agency's new status will have no effect on standard benefits or payroll deductions; however, the enabling legislation places new restrictions on payments to those disabled as a result of substance abuse. Also beginning this month smoking will be banned for all prison employees and prisoners in Texas, including condemned inmates desiring a last cigarette.
Environment
This month more than half a million sandhill cranes (and perhaps 80,000 bird watchers) will descend on an 80-mile stretch of Nebraska's Platte River, the narrowest part of the Central Flyway, which links avian wintering grounds in the nation's Southwest with nesting grounds in the Arctic and Siberia. Each spring the birds spend about a month here, fueling up for the coming nesting season. However, the habitat they depend on—the primary migratory feeding and roosting site within reach of most of the world's sandhill cranes—has dwindled to 20 percent of its original area, a casualty of irrigation and hydropower. There is, however, reason for hope: the U.S. Forest Service has mandated that starting this year reservoirs at the headwaters of the South Platte, in Colorado, must devote a fixed, if small, percent of their budgets to supporting riverine habitats, and public and private agencies are securing and restoring large tracts of wetlands along the river.
125 Years Ago