The Prime of Los Angeles: The City of the Future Discovers Its Past and Gains a New Appreciation for Culture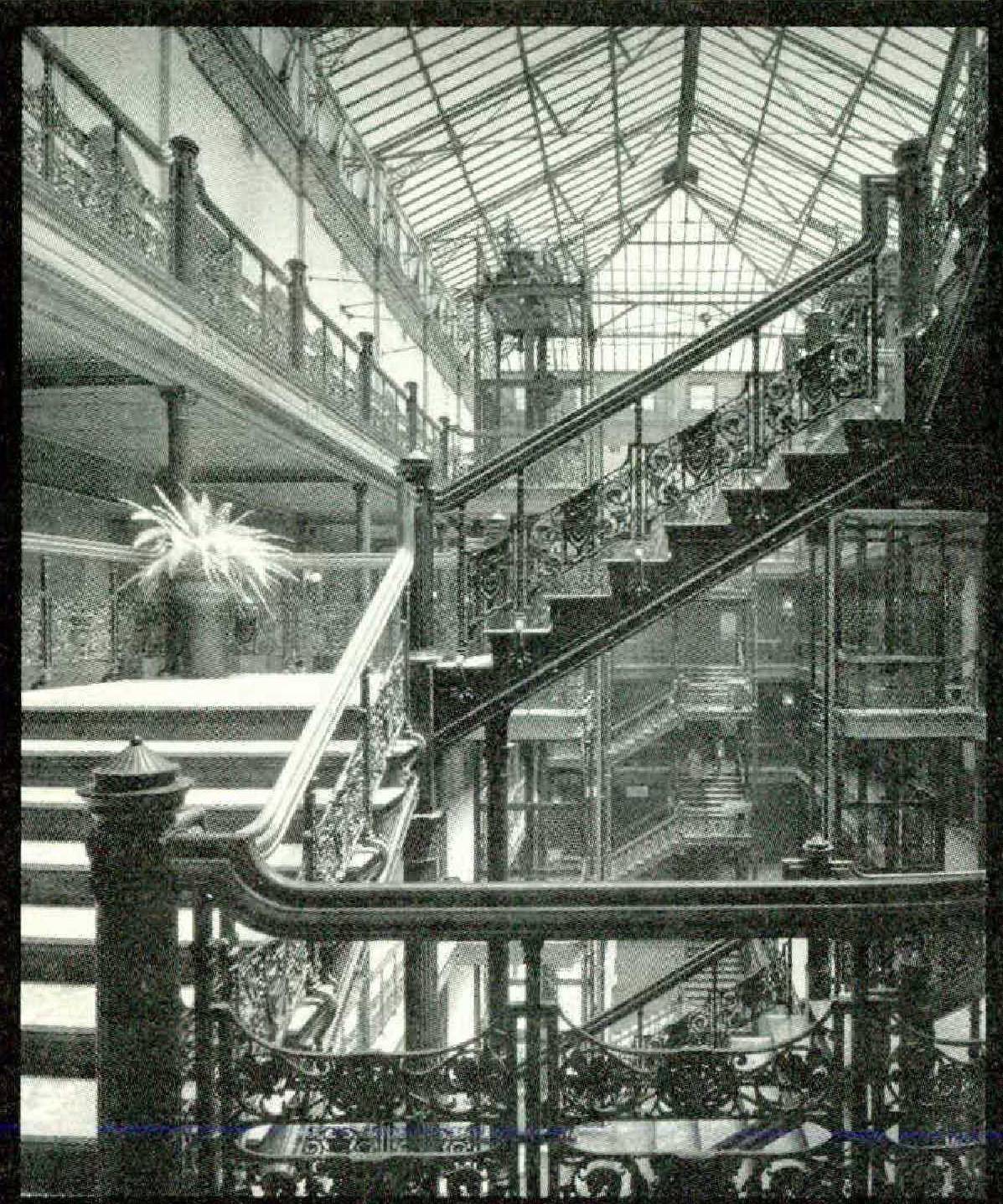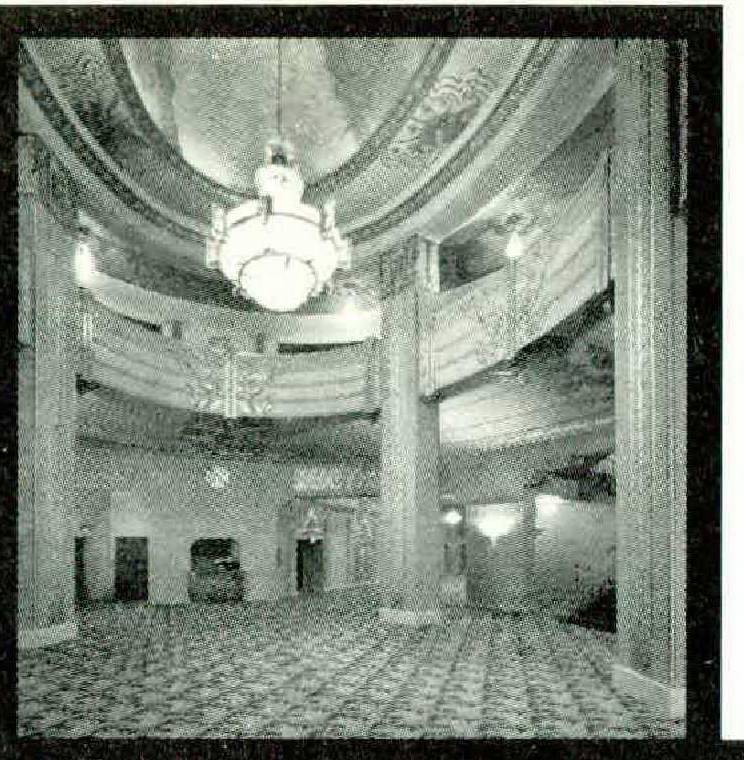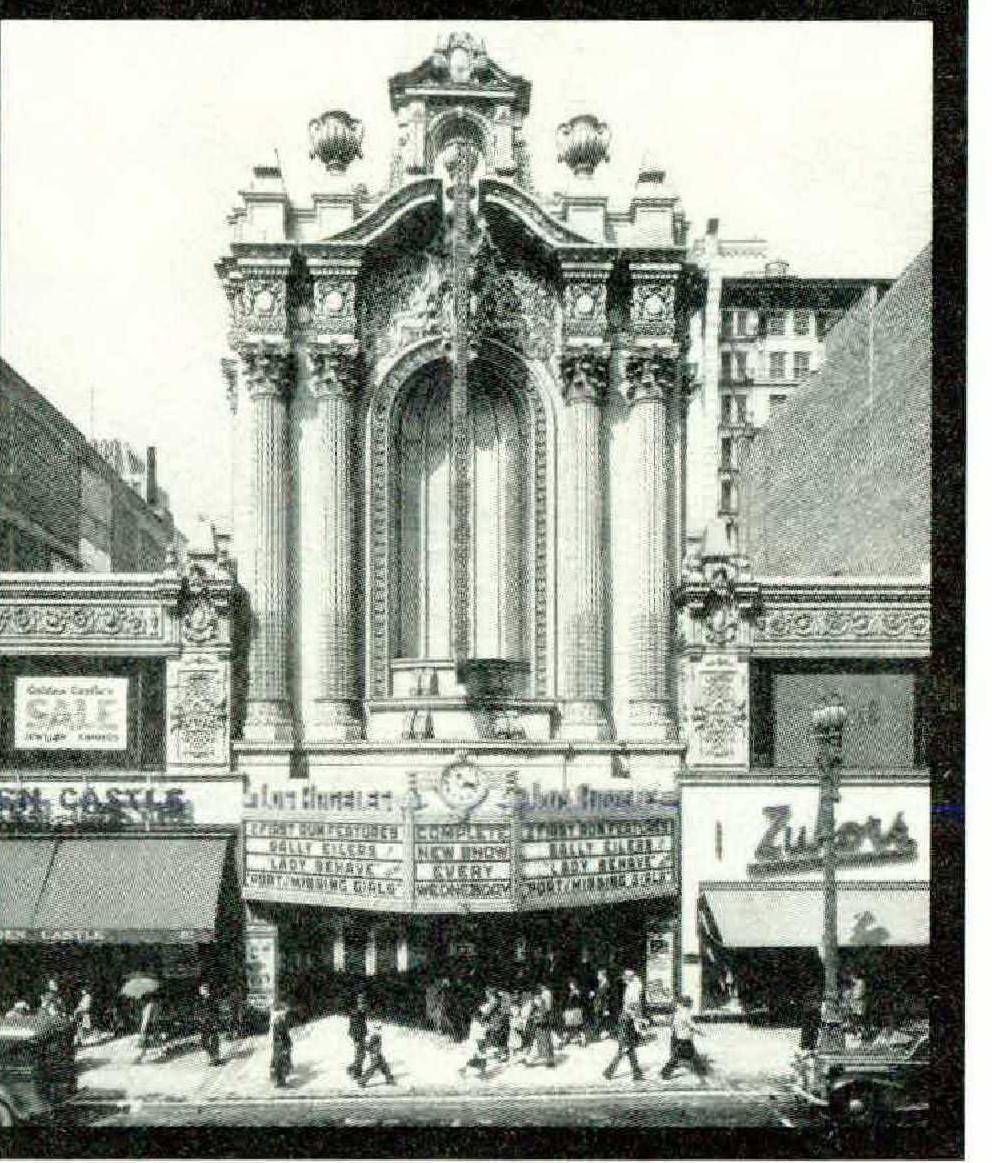 by Les Daly
RIOTS, fires, earthquakes, mud slides-Hollywood itself might have hesitated to load so many disasters onto a single city. And yet, curiously, visitors are likely to find Los Angeles more rewarding now than ever before, for beyond its day-to-day difficulties it has started to take a longer view of itself. This isn't Paris or London or Rome; in Los Angeles, the city that forgot time on its hard-driving rush to the future, history is still commonly classified as anything that happened before lunch. But even before the catastrophes struck, there were at least the beginnings of a groping for memory, a new affection and respect for the past, possibly owing to an uncertainty about the future. Like old Hollywood stars, some of the architectural landmarks have been getting face-lifts. What's more, there are new cultural centers and restored pockets of civilization still largely undiscovered by tourists or, for that matter, by many Angelenos. Walking around in these neighborhoods can produce a startling sense of intimacy in a city seen more often than not through a car window.
Consider, for instance, a Saturdaymorning walking tour of the old movie palaces in the city's historic Broadway theater district. Most of us are resigned these days to movie theaters built like the box the popcorn comes in. But here is the sixtysix-year-old United Artists Theater, designed on the scale and in the style of a Gothic cathedral, with carvings of 0 cameramen, starlets, and directors substituting for classical gargoyles on the façade, and murals featuring the movie stars of the era in fanciful roles. It was built by Many Pickford, Douglas Fairbanks, and some friends, including Charlie Chaplin, and has been impeccably restored, in order to serve as a studio for a television church. Farther up Broadway is the staggeringly ornate and innovative Los Angeles Theater, built in 1931 especially for the premiere of Charlie Chaplin's City Lights and, for the moment, still in use. Its original features included a "crying room" for infants, a decorated, equipped "day-care center," and electronic seat sensors that could tell the head usher in the lobby which seats were unoccupied.
There are close to a dozen old theaters on the three-hour tour, one of many such pilgrimages run by the Los Angeles Conservancy, an organization committed to discovering and preserving "historic" Los Angeles. Its chosen task is not an easy one, because Los Angeles, like many of its famous citizens, tends to be emotionally uncertain about its age. The original pueblo that became Los Angeles was built in 1781. But the most spectacular and architecturally impressive preserved structure in the city, the tenderly restored Bradbury Building (highly touted by all civic boosters, including the few who have actually visited it), is a hundred years younger. Much of what else is being preserved now has barely had time to grow a live-decade shadow.
THE Bradbury Building is an 1893 wonder of wood and cast iron and glass and light, woven together, it appears, by a lace-and-latticework web of iron railings, pillars and fittings, and exposed elevator cages and cables, all beneath an enormous skylight. Entering the Bradbury is a little like finding yourself walking through a cutaway model of a ship that has been meticulously pieced together inside a crystal bottle. Moreover, it is a delicate five-story symphony in the midst of the exciting, thumping cacophony outside on Spanish-speaking, salsa-for-the-senses Broadway. Across the street is the richly decorated 1918 Million Dollar Theater and the massive Grand Central Public Market, a cousin in sight and sound and fragrance to the boisterous covered markets of Mexico City and Barcelona. Both the theater and the market are now being restored by the Bradbury's owner-developer, Ira Yellin.
"There's no clear-cut answer to what is historic; perhaps that's what makes Los Angeles different," says Linda Dishman, the energetic executive director of the L.A. Conservancy. "We're very concerned with saving buildings that maybe wouldn't be assumed to be historic on the East Coast, because they're not old enough. Sometimes it's a tough sell."
The tendency to reach for some of the past before it slips away is fairly new for Los Angeles. The L.A. Conservancy itself is only sixteen years old. The focus of preservation reflects the interests of the city's residents, for little government direction is apparent. The emphasis is on private homes and neighborhoods that survive because of their architectural distinction, and on buildings transformed by thoughtful developers for aesthetic as well as commercial reasons. The Bradbury Building is one example; the Wiltern Theater, on Wilshire Boulevard, a green-and-gold Art Deco terracotta masterpiece whose lobby design alone is worth the price of admission, is another. It is the closest thing to Radio City Music Hall within 3,000 miles.
Wayne Ratkovich, who restored the Wiltern, also turned an elegant 1928 men's clothing store into one of the country's most original and beautiful restaurants, Rex II Ristorante. In its time as a downtown haberdashery store it was richly furnished with dark wood paneling and elegantly designed cabinets and fixtures. They have been retained, artfully adapted, and mingled with soft, plump Art Deco chairs and sofas. The sensual setting is not always equaled by the menu, which is upscale Italian, but that is less noticeable from the balcony overlooking the restaurant where, softly lit by original Art Deco lamps of Lalique crystal, romantic couples dance between courses, and appetites flourish, and the servers wait. "People are so pleased by preservation," Ratkovich says, "that they come up to me and say 'thank you.' People seldom say thank you to a developer."
Caches of preserved architectural jewels can he found all around the city. They offer intriguing side trips to accent the more traditional tourist objectives. Santa Monica, for instance, is a kind of civic preservation package all its own. Instead of bulldozing their sagging commercial center to build another shopping mall, Santa Monica merchants carefully restored most of a three-block stretch of Third Street, banned automobiles, and set up an open-air vegetable, seafood, and flower market that now flourishes twice a week. It's one of more than forty European-style certified fanners' markets that have grown up in the Los Angeles area in the past decade or so. "This is really a producers' market, and everything sold here is raised, grown, or caught in California by the people running these stands," Laura Avery, the farmers'market coordinator for the city of Santa Monica, told me recently. "They're certified by the California Department of Food and Agriculture. We're not just restoring buildings. We're trying to restore a way of life."
You can buy avocados and oranges and kiwis, tomatoes and dates and nuts, exotic herbs and olives, and locally baked bread in the market, walk fifty yards and hang off the edge of North America from the cliffs above the Pacific Ocean, and skip down to the beach for a picnic. Then take an afterlunch ride on the dazzling thoroughbred merry-go round with its turn-of-the-century organ, singing in its own way at the start of Santa Monica Pier. Later, toward sunset, you can stroll up to Adelaide Drive to see some of the most distinguished examples of Craftsman architecture in existence. Craftsman houses are marked by fine carpentry, joinery, and detail work, make extensive use of wood, stone, and other natural materials, and often show a Japanese influence. They are comfortable with nature, and today, alter some seventy-five years, the houses on Adelaide Drive still gaze contentedly, through big front windows and from behind deep porches, across the canyon toward the Pacific.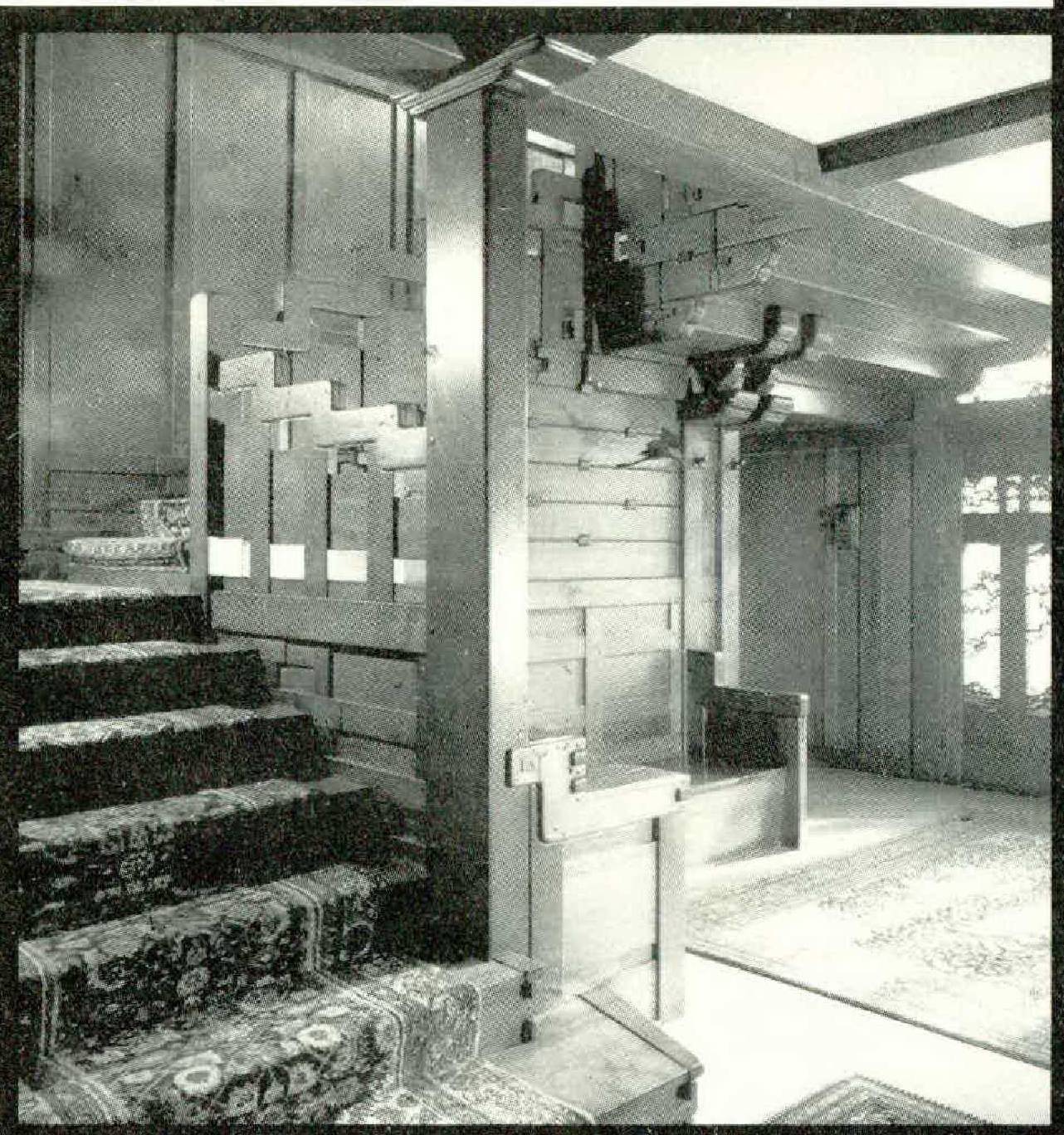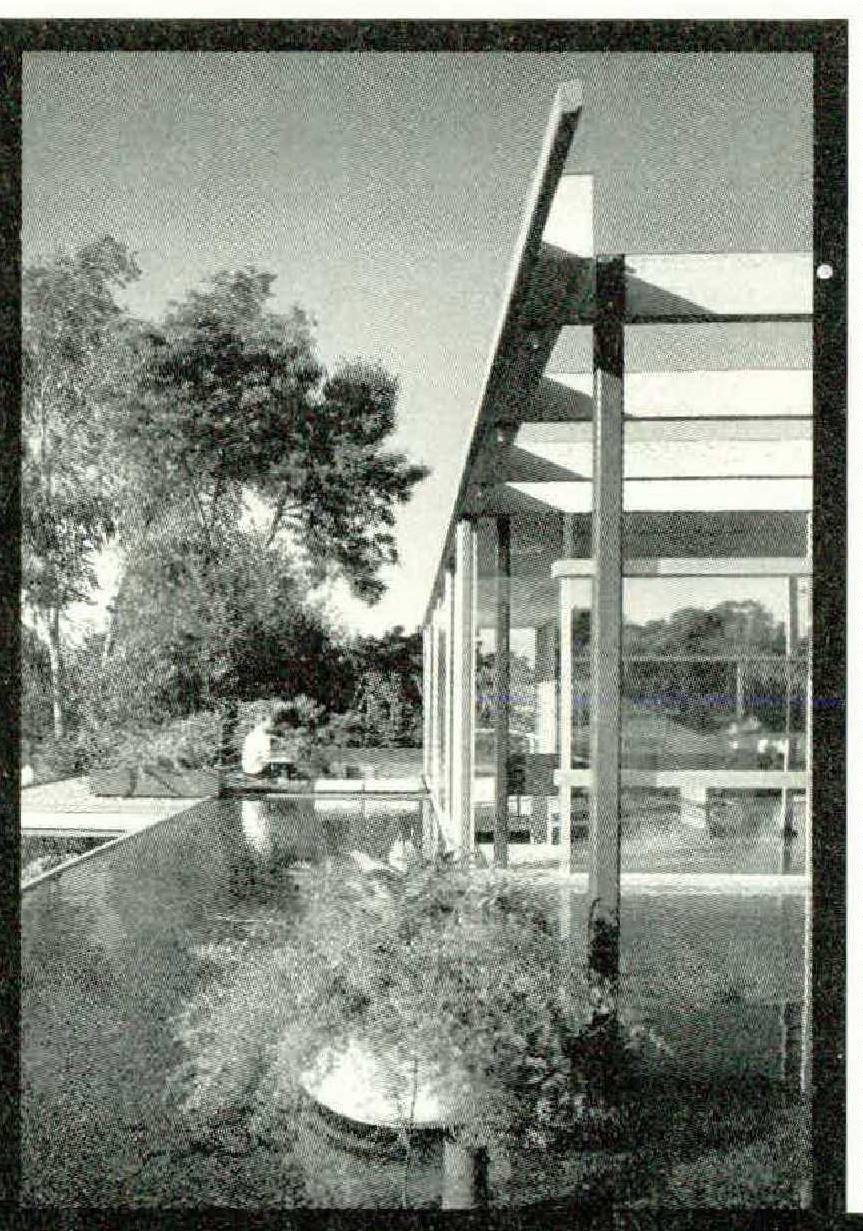 Or, on the other side of town, try Pasadena. Just a few blocks off the route of the annual Tournament of Roses Parade, along Orange Grove Boulevard and Colorado Boulevard and overlooking the giant Rose Bowl itself, woody early-twentiethcentury houses with deep, embracing porches relax along tree-shaded streets. The mood is set by the timbered, Japanese-accented Gamble House, designed by Charles and Henry Greene and considered a design masterpiece. The Greenes' distinctive architecture also fills nearby Arroyo Terrace. Occasionally an iconoclastic neighbor startles the eye, such as the Mayan temple-like Frank Lloyd Wright house called La Miniatura. The entire area "should be declared a national monument," one critic wrote. "The architecture is as important as that of Charleston, S.C., and the scenery is much better."
Or take a short drive, about a mile, from downtown Los Angeles on Sunset Boulevard. Traveling under the shoulder of the baseball stadium at Chavez Ravine, you'll arrive at the Angelino Heights neighborhood. Here you can walk among Victorian and Craftsman houses that have been carefully restored, some certainly beyond their original glory. Farther along Sunset Boulevard and north into the Silver Lake area is a virtual ceremonial honor guard of Richard Neutra homes.
"Residential architecture, as carried out by leading architects such as Wright. Richard Neutra, the Greenes, and Irving Gill, took on a new life here." Thomas S. Hines, a professor of history and architecture at the University of California at Los Angeles, told me, "Houses here were prototypes and models not just for the wealthy but for those of more modest means. People who know architecture recognize Los Angeles as a very important city in the history of twentieth-century architecture."
ANGELENOS who are notorious for making an event out of the opening of a new drugstore or car lot, to say nothing of a movie, have yet to focus their searchlights with the same intensity on the cultural side of their city. For instance. Westwood, a community just inland from Santa Monica, is best known locally for the fact that within a few square blocks it houses eighteen movie screens. However, it is also the home of the 36,000-student University of California at Los Angeles. As such, Westwood is a strollable university town that still calls itself a village and occasionally feels like one. It is also the southern boundary of a three-mile-long "culture canyon" that is rapidly becoming a respectable rival to New York's Museum Mile. Like its East Coast counterpart, much of it can be enjoyed on foot.
Start at the Armand Hammer Museum of Art and Cultural Center, on Wilshire Boulevard, the home of some fine works by Sargent and Pissarro and Cassatt, a huge Daumier collection, Leonardo da Vinci's Codex Hammer, and one of the most agreeable museum bookshops in the city. From there it's only two blocks to the pocket-sized Mildred Mathias Botanical Garden, tucked into a corner of the UCLA campus. A stroll through the university grounds will bring you to the undulating, lushly landscaped Franklin D. Murphy Sculpture Garden. This is a grassy nest of serenity beneath the jacarandas and the pines and the rustling eucalyptus, a place to hide away in the open air amid some seventy works by Noguchi, Calder, Matisse, and Rodin, among others. The sculpture garden in turn is the entry to the Frederick S. Wight Gallery, whose exhibitions tend to focus on the experimental and the educational. Its holdings include the Frank Lloyd Wright Collection of Japanese Prints. Another few hundred yards across the campus common is the $22 million Fowler Museum of Cultural History, opened in the fall of 1992. Ranked among the leading universitybased anthropological museums in the nation, the Fowler, its tile roofs and red brick blending comfortably with the university's earlier Romanesque structures, embraces more than 750,000 artifacts in its African, Oceanic, Latin American, folk-art, and pre-Columbian collections.
Just over a mile to the north, where Sepulveda Boulevard and the San Diego Freeway twine to the crest of the Santa Monica Mountains, crowds of building cranes and steam shovels now stand on the skyline waiving their arms at the motorists below. There, at the pinnacle of this Los Angeles version of a museum mall, construction of the Skirball Cultural Center, devoted to Jewish life in America, is under way. It is scheduled to open next year. And just to the south is the first brilliant glitter of the crown jewel of the museum kingdom, the $733 million Getty Center. The centerpiece of this 110-acre cultural park will be the J. Paul Getty Museum, due to open in 1997. The museum will be surrounded by five other buildings dedicated to research in and study and preservation of the arts and humanities, all set amid gardens, terraces, and natural landscape. Indicative of the architectural stature of Los Angeles today, these museum projects have brought to the Santa Monica hillside two of the most respected architects in the world: Richard Meier, who is designing the Getty, and Moshe Safdie, who is responsible for the Skirball.
As serious as Los Angeles is becoming about its place in history and the history in this place, it still finds time for the quirky. One night last year some 250 people materialized out of the dark streets at the deserted edge of downtown for a conference sponsored by the busy L.A. Conservancy. They were there to pay homage to those swooping, leaping, eyecatching coffee shops of tall roofs and taller signs, the glass and stainless-steel and redleatherette kind of coffee shops that sprang out of Los Angeles in the 1950s and landed and multiplied like pointy bugs all over the country and, indeed, over much of the world. "Those coffee shops are part of the social history of the people living here,"the architect and writer Alan Hess has proclaimed. He is an authority on a design style that has come to be called Googie, after an architecturally innovative coffee shop that inspired a chain, now departed.
As the crowd pored over drawings, photographs, and sketches of coffee shops that still pin down a number of intersections throughout the city, a slender blondhaired man watched, bemused. "I'm surprised so many people are here," said Eldon Davis, whose firm designed a number of the shops, "even if it's free. I never thought these buildings were built to last or to be preserved. Anyway, if they want to preserve them, there's always film. I guess other people think differently."
They certainly do. During a coffee break that night more than fifty people signed a petition to urge the preservation of what was then the world's oldest operating McDonald's hamburger stand. Built in the nearby town of Downey in 1953, by the brothers Richard and Maurice McDonald. it has been called "unique historic evidence of the post World War II car culture and the architecture which reflected it."Its admirers have nominated it for recognition on the National Register of Historic Places. Unfortunately, it wasn't big enough to produce much of a profit, and after the earthquake McDonald's decided to close it, blaming structural damage. It was just a little Mac, to go.