MY grandfather buried people, German Lutherans
only, like himself, one after another he buried them.
The black iron fence around the cemetery behind
St. Peter's Church would be expanded as time moved on
and he buried the old farmers and their wives and
sometimes their sons and daughters, one after another.
In 1903 they were burying Conrad Lindtner,
died of a stroke.
My grandfather looked old himself, but he was born
as recently as 1860, only forty-three in 1903,
as the wind whipped his lengthy beard, already streaked
with white, and his black gown rose and fell beside
the coffin and the grave, and holding the black book with
its silvery tissued pages, he read to those assembled
from the book. He knew it all by heart, but they wanted
to see the book.
In that cold Canadian winter he blessed the soul
of Conrad Lindtner, his large white hairless hand
upraised—I remember his hands—and he said once
more the words ". . . Asche zu Asche. Staub zu Staub. . . "
This was in the country. The land is gently rolling,
the church as usual situated at the highest point,
and you could look out over fields for miles if
you wanted to.
Horses and buggies in the shed shivered and creaked
in the cold; the buggies all were black, my grandmother's
clothes were black, and the round pastoral cap was black.
My mother, the young organist, wore her best winter
woolen dress, black with gray dots and twenty buttons.
A fine misty snow fell on the crowd around the grave,
and they were all in black, black suits and white shirts
were what the farmers had.
Pastor Eberhard Holm was the first one in the township
to have a camera, and I have all the pictures. I have
them here. I've traveled to that crossroads, that church,
that cemetery, the rectory across the road, many times,
recently bringing the pictures along to compare.
I am not believed when I say that in one hundred years
nothing has changed. What was there is still there,
nothing added, more graves is all.
You can see for yourself, I'll tell you how to go.
It's all in black and white still.
There was no color then.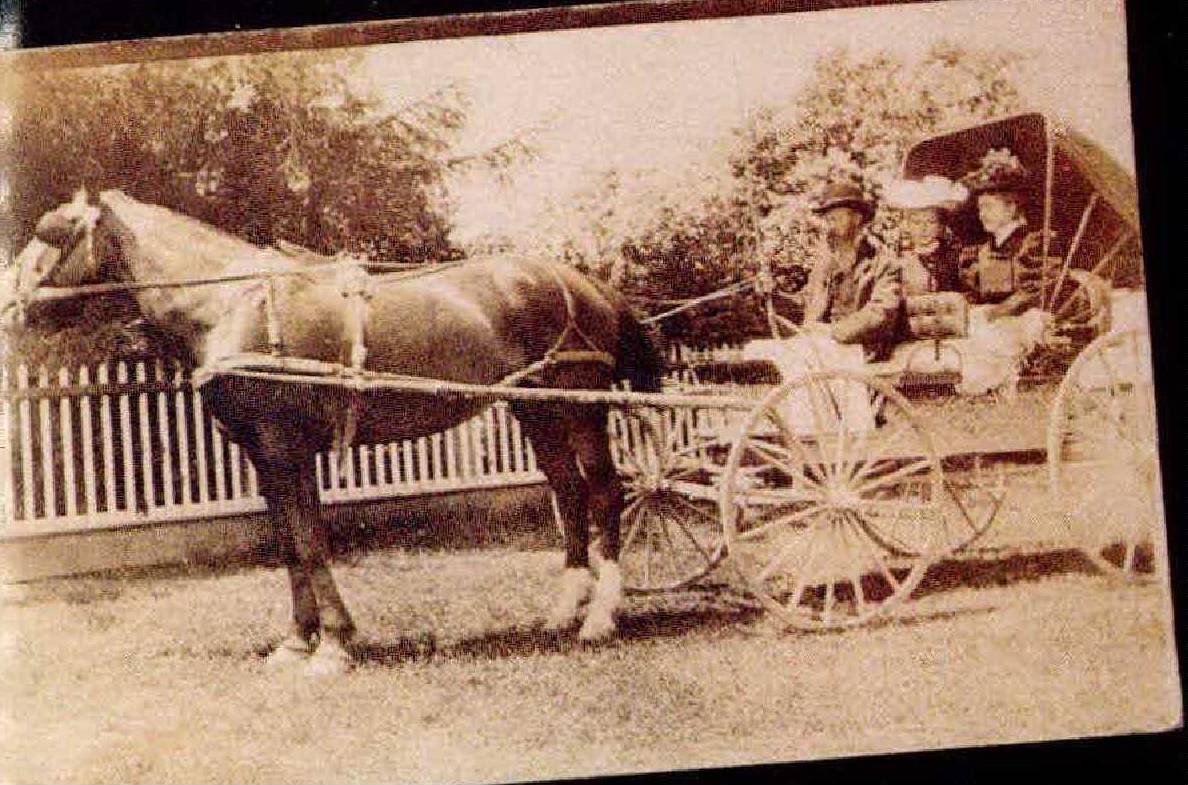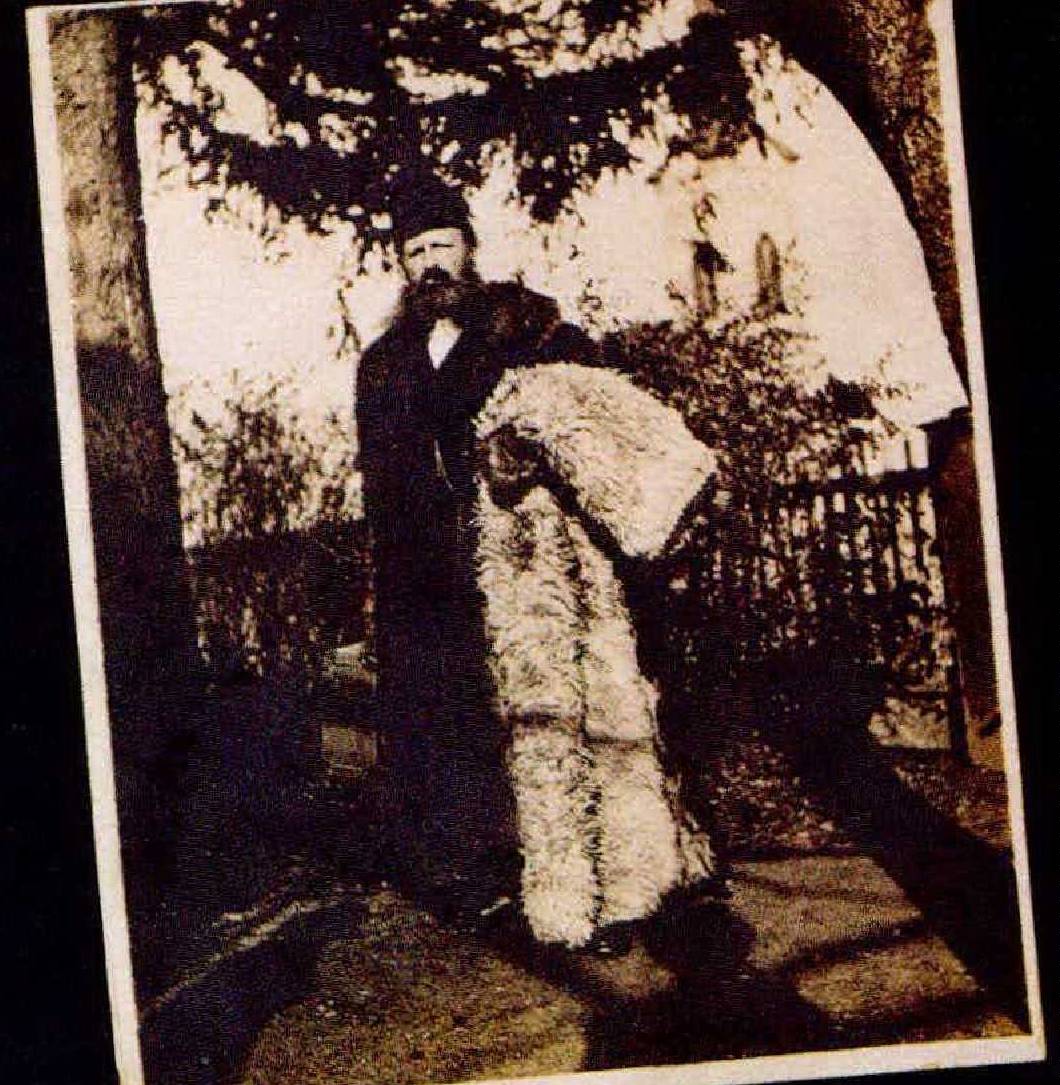 -GERALD DUMAS