The Pull of Puglia: The Heel of Italy's Boot Is Like a Country Unto Itself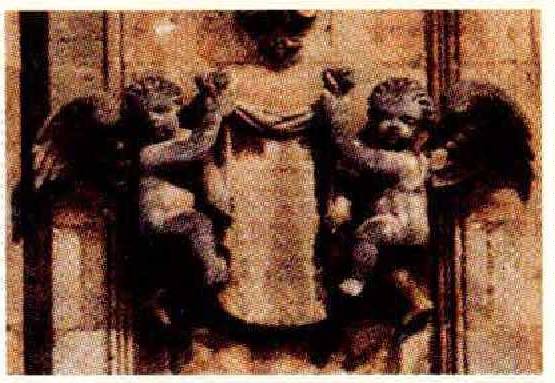 by Corby Kummer
I'VE long taken what friends call an unwholesome attitude toward travel: whenever I get off a flight of more than a couple of hours and the airport isn't in Milan or Rome, I think, "I could have gone to Italy." I'm in danger of further restricting myself to one Italian destination only—Puglia ("Apulia" in English), the region occupying the heel of the boot. In the past eight years I've had the good fortune to visit Puglia half a dozen times. Each time, I leave with a long list of places I didn't get to see, and a yearning to revisit the places I did.
Puglia has the strong, peculiar character that people associate with Sicily, and has it for many of the same reasons. Both seem like countries separate from Italy, because of their frequent domination by other cultures, particularly the Greek, Norman, Swabian, and Spanish. But Puglia is much more a part of the modern world than Sicily. Its agricultural puissance, long based on wheat, survives in olives: the region produces far more olive oil than any other in Italy, much of which is blended and bottled by producers in Tuscany. Light industry has brought both prosperity and pollution to the ports of Bari and Brindisi—places tourists know, if they know them at all, as stopovers on the way to ferries bound for Greece, and cities I usually avoid.
And like Sicily, which has Noto, a virtually intact miniature Baroque city, Puglia has Lecce, a bigger and even more stunning center of a wildly exuberant form of Baroque architecture that existed nowhere else. Lecce is often called the Florence of the south, but it has none of the severity and perfection of Florence. Instead it looks as if the excesses of Spanish Baroque had been tamed by Italian good taste and aerated with whimsical and sometimes bizarre touches.
In just a few decades at the end of the 1600s almost every church and public building in Lecce was Baroque-ified by a group of architects, chief among them Gabriele Riccardi and the brothers Giuseppe and Francesco Antonio Zimbalo. They went on a kind of rampage, covering old buildings and designing new ones. No column was worth designing unless it was a spiral covered with twisting vines, no festoon worth carving unless it included pomegranates, lemons, oranges, grapes, flowers, birds, a lamb, and a saint's head or two (the most celebrated façade, which features all these in abundance, is that of the church of Santa Croce). As if following an invisible bouncing ball, putti cavort in and around the letters of the inscriptions on the friezes of the church of Sant' Angelo; convex façades dance in and out with concave balconies on the church of San Matteo; huge pyramidal baskets of fruit, crazily out of scale, punctuate the façade of the church of the Rosario. The riotous, unending decoration seems to emanate from an imagination intoxicated by the fertility of the citrus and olive groves, Spanish Catholicism, and the golden local stone, a calcareous limestone so soft that it practically melts at the touch of a chisel and can be turned on a lathe.
I think of Lecce as the Venice of the south, because when you pass through its gates you enter a world like no other. To my mind, Lecce is every bit as splendid and sensual as Venice, missing only water and canvases. And you can have it practically to yourself. Since I first started visiting Lecce, the profuse detail has been cleaned and restored so that the principal churches are immaculate. This has removed some of the crumbling decay that lent much to the city's evocative appeal. The old appeal lives on in the back streets, built mostly in the early nineteenth century in a neoclassical style but of the same buttery stone. The calm horizontal lines here complement the boisterous façades of the churches. At sundown wrought-iron lanterns flicker alight, illuminating the flowered arches and wrought-iron balconies and sinuous life-size caryatids that appear somewhere on nearly every one of the low buildings.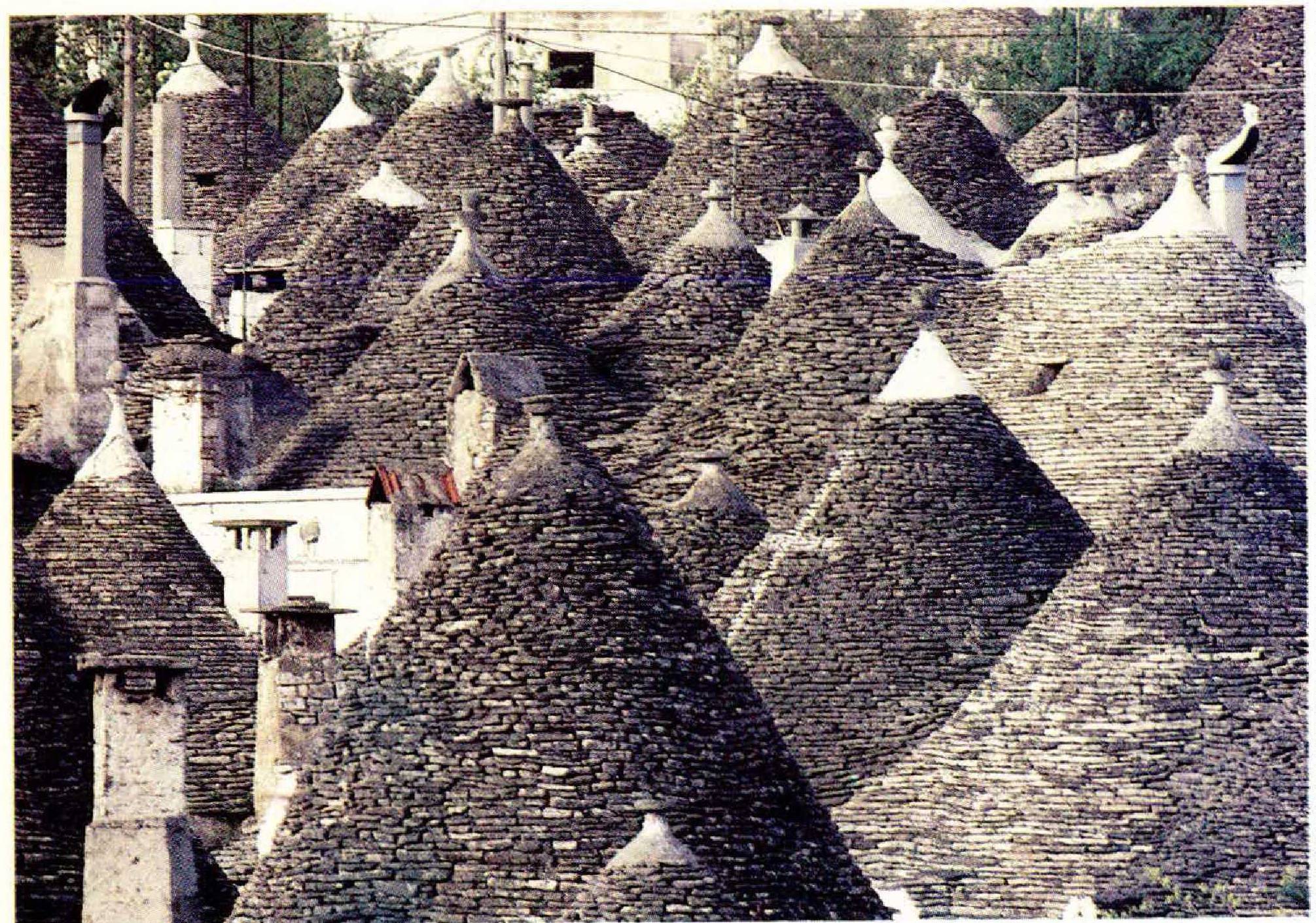 If tourists have heard of Puglia, it's usually not for Lecce but for the trulli, whitewashed round houses with conical roofs that are built of limestone blocks without mortar. In an olive-choked area around Alberobello, about an hour's drive south of Bari, the houses appear in clusters like so many whitewashed mushrooms. Architects have for decades routinely made pilgrimages to see the fantastical structures. The roofs were built mortarless, one story goes, so that they could be knocked down when the feudal lord's tax collector visited, as only buildings with fixed roofs were taxable. (The real reason is uncertain.) The Munchkinland trulli are the only sight in Puglia I find I don't need to see again. I hunger, though, for the area's landscape of long plains of olive groves on beds of deep blue-green grass, neatly divided by low, carefully maintained walls built of the same limestone as the roofs.
WHAT I really hunger for is to return to my favorite hotel in the world, a converted agricultural estate, or masseria, just a few miles from the heart of the trulli zone and a fifty-minute drive from either the Bari or the Brindisi airport (ATI, a commuter subsidiary of Alitalia, has convenient service from Rome to both). I've been lucky enough to stay in many luxury hotels, even if just for a night. They are all very nice, and I'm plenty grateful. But often a pompous attitude isn't accompanied by the real goods: big bathrooms, lots of towels, new and comfortable beds with linen sheets, phones and TVs that are easy to work, privacy. Or the physical setting is somehow lacking. Or you feel you have to be dressed up to walk out the door, and you wonder why you're paying a fortune to be excessively polite.
Everything about Il Melograno is just right, including its location, less than an hour from Lecce and from just about everything else worth seeing in Puglia, and its rates, which are lower (an average of $250 a night) than those of most hotels of the same rank. The hotel consists of the original farm buildings and the manor house, all of whitewashed stucco, which were converted to a hotel in 1987, and twenty-seven more rooms that were added three years later; all the rooms are decorated with restored (or copied) eighteenthand nineteenth-century furniture. You're never far from orange and pomegranate and mulberry trees; many of the ten original rooms line a small orange grove, near a generous-sized pool. The hotel has a private beach a ten-minute drive away (they ferry you or you drive; a car is a necessity for touring Puglia, and I've found consistently good rates from Agenzia Italia Travel, at 800-648-2484). The rooms where guests take their meals were built to curve around huge olive trees, some said to be a thousand years old.
The food is always good. At breakfast you get homemade orange marmalade and quince jam with freshly baked pastrycream-filled croissants. In summer another breakfast item is split taralli—baked breadstick rings perfumed with olive oil and often with fennel seeds or flecks of hot red pepper—topped with diced, intensely flavored tomatoes and basil. Dinner can begin with the classic pasta dish orecchiette. "little ears" hollowed out with the thumb (Il Melograno finds local people to make the pasta, whereas most places serve machine-made orecchiette now), with broccoli rabe, garlic, anchovies, hot pepper, and olive oil. Or you can start with fave e cicorie, a puree of fava beans that is everything mashed potatoes wish they could be, mixed with plenty of local olive oil and bitter wild chicory, cicorielle, which costs as much as prime beef (and tastes much better).
The real reason I love Il Melograno, though, is the family that runs it. Camillo Guerra, the paterfamilias, was once the head of the regional antique dealers' association, and his fastidious taste informs the interiors and the grounds. His two daughters, Roberta and Simona, are both beautiful, golden-haired, and learned—Roberta is taking an advanced degree in English, and can probably tell you a good deal you didn't know about English Romantic literature—and one of them is always there to solve problems, often with the help of their spirited aunt Rosa. Their mother, long a teacher of English in Bari, looks in nightly (the family divides its time between Bari and the hotel). If you want directions to a rustic restaurant that serves terrific pizza and rabbit (Santudd); a bag of homemade orecchiette; a ride three miles down the road to the spruce, busy port of Monópoli and advice from Zia Rosa on which stall at the weekly market has the best designershoe samples; recommendations on where to buy local handicrafts or antiques (Camillo Guerra still shows a few pieces of furniture in a small gallery); help with your rental car and air tickets; or even directions to a cheap, charming masseria, part of the national Agritourist program, which offers simple rooms and a chance to watch olive-tending and sheep-raising firsthand, they'll see to it.
A BASE at Il Melograno makes possible all kinds of interesting day trips. One could be an excursion to see what is said to be the world's primary museum of Magna Graecia. In museums I used to think that the rows of glass cases stuffed with identical Greek pots would never end. but I was transported by the pots in the museum at Taranto, a port on the Ionian Sea. The filigreed tiaras and earrings are of a virtually unequaled intricacy and loveliness, and the heads and bas reliefs are as fine as nearly anything you'll see in Greece. Along with Lecce, the Taranto museum is reason enough to travel to Puglia. When, last year, I finally made myself visit it out of cultural duty, I ended up changing my schedule to devote two full days to it. On both days I was the only visitor at the museum.
Taranto, unfortunately, has been ruined by postwar development and the growth of steel mills and oil refineries; it's best to enter and exit the city with dispatch. Only a fifteen-minute drive away is Grottáglie, famous for its ceramics even in Greek times. Today one side of town, set into a steep hillside, is densely packed with busy factories that produce ceramics glazed and unglazed, painted elaborately or rudely. These and locally produced foods are the best things to buy in Puglia. The greatest variety of tableware and garden pots of all forms, classical to Baroque, is at Ceramiche Nicola Fasano (there are several Fasanos—look for this one), which offers reliable shipping at a reasonable price.
Many distractions lie on the path from II Melograno to Taranto. Being both olive-crazed and interested in rural life, I was pleased last December to discover a new museum that the Amati family, longtime olive-oil producers, have handsomely mounted in an old masseria; it is devoted to showing how olives were pressed for oil in past centuries. A few miles toward the coast are the Greek and Roman excavations at Egnazia, with a small museum showing Roman mosaics and Gnathian ware, a kind of ceramics that was famous throughout the ancient world. Beside the museum is a field where in the 1200s a village moved into a network of Roman tombs.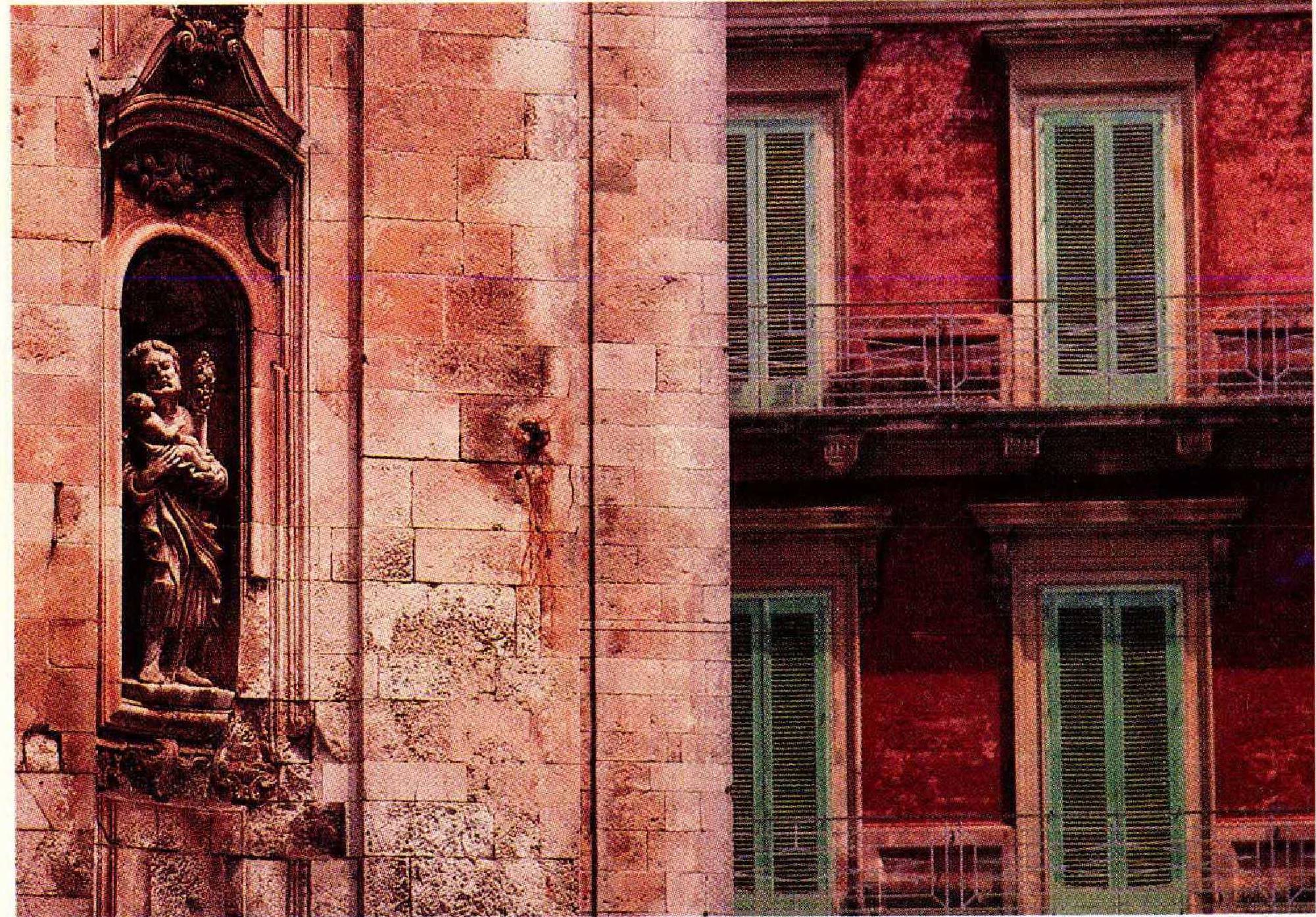 This was one of many cave towns near the coast and inland, occupied by people fearful of the frequent leveling invasions by Saracens and barbarians. Many who lived underground were Byzantines fleeing repressive iconoclasts at home, who forbade the use of images in religious rites. The underground Byzantines left frescoes of human figures in their cavechurches, or chiese rupestri; little roadside signs will frequently point you toward an isolated cave. Among the best-preserved frescoes are those at the San Nicola church near Móttola, a small city on the way to Taranto. The drive there takes you through an open landscape of huge fortified masserie (in more parlous times they communicated by smoke signals, bonfires, and bells), very different from the cozy little farms in the rolling trulli zone. Wheat fields flow for miles down to the sea in broad, treeless waves.
Most excursions should have a good restaurant as a goal, and I would design one around my favorite restaurant in Puglia, Al Fornello da Ricci, at Ceglie Messápico. Angelo Ricci masterminds the restaurant, which has rush-seated chairs, a big fireplace, and a wraparound terrace, and the superb wine list, which includes the best of Pugliese wines. His wife, Dora, commands the kitchen. Nothing is fancy and everything is good.
Dora Ricci is particularly deft with the dozens of dishes that highlight the strong flavor of Pugliese vegetables, famous all over Italy (the best bottled onions, mushrooms, artichokes, and peppers, in either oil or vinegar, come from Puglia): zucchini blossoms stuffed with ricotta; potatoes baked with tomatoes and seemingly dozens of herbs; eggplant stuffed with fresh capers, local sheep's-milk pecorino cheese, eggs, garlic, and parsley; olives, either baked with garlic and red-wine vinegar or, during the winter harvest, sautéed uncured. Her version of fave e cicorie is so good that I thought I didn't need to try the frusciuddati (handmade pasta that has been rolled around a knitting needle) in a sauce of fresh tomatoes and arugula, or the homemade potato focaccia. But I did, and I made room for the fruit and the pure sheep's-milk ricotta. delivered warm and fresh from the farm down the road.
The drive to Ceglie Messápico passes through the loveliest part of the trulli zone. A superb place for a late-aftemoon walk on the way back from lunch is the town of Martina Franca, as aristocratic in its way as Lecce, and a sort of continuation of it, for the noble buildings pick up at the end of the Baroque period and continue into eighteenth-century Rococo. They show more grandeur and restraint than those of Lecce, perhaps because here the local stone is harder to carve and less warm in color. But the town center, a walled circle on a hill, is particularly fine, and the residents are proud of their musical and literary heritage, which continues today. The Caffè Tripoli, a bar and pastry shop still decorated in full 1930s splendor, makes very good ice cream in summer and also its own liqueurs. Too, the clothing in the stores is of an elegance matched only in Bari, whose residents are known for their attention to finery.
WHEN I'm in Puglia. I always make sure to visit Barletta. for two reasons. One is to dine at Ristorante Bacco, perhaps the most elegant restaurant south of Rome. I order refined versions of local dishes, and the specialty people travel from afar to eat: burrata di Andria. a wet globe of fresh mozzarella filled with diced mozzarella soaked in cream (the name means "buttered." but there's no butter in it). Even if you have tasted the most deeply flavored buffalo-milk mozzarella. you'll be astonished by the oozing intensity of burrata.
The other reason is to see the strangest sight in all Puglia, and what might be the most beautiful: the octagonal Castel del Monte, not far inland, which Frederick II built in the 1240s. This is the most striking of a series of buildings associated with Frederick, the Swabian Emperor whose achievements were such that he was called Stupor Mundi, or "Wonder of the World." His huge-turreted castles and Romanesque cathedrals with wondrous sculpted doorways and fantastical column capitals, all in bone-white local stone, dot a series of nearby coastal towns.
Castel del Monte's inexplicable design is based on the number eight. Its eight rooms on each of two stories are eightsided, and eight eight-sided towers ring the castle like spikes in a crown. No one knows why it was built: it isn't fortified, it doesn't seem practical for hunting, it was too luxurious (baths with running rainwater, marble sculptures, and elaborate decoration) to be a prison. Frederick may not have spent any time there at all. The current guess is that it was meant to be used by a Pythagorean cult: some window slits are placed to align with the sun's solstices.
Now, without its original marble decorative sheathing, the castle presents a sheer face of pink stone from miles away. Whenever I catch sight of the monolith, I feel pulled inexorably toward it, up the long hill from whose summit it looms. A walk around the bare rooms does nothing to alleviate the mystery. The castle is a forty-minute drive from the Bari airport. On my last trip I visited it just before leaving—something I recommend doing. The indelible image will be your own icon for all that you discover in Puglia.