Sir Walter Scott and John James Audubon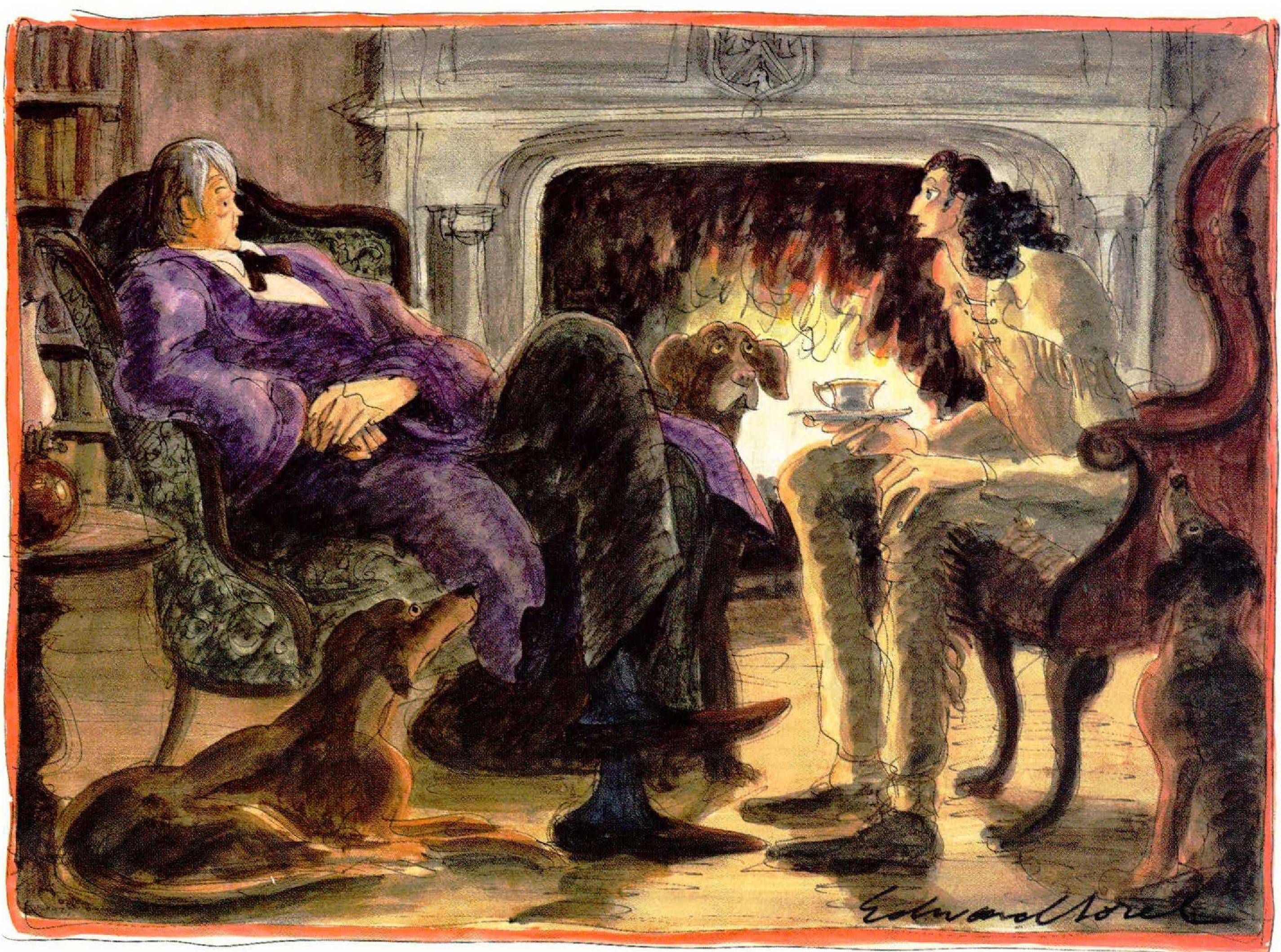 WHEN Audubon stepped off the New Orleans cotton packet in Liverpool that summer of 1826, with his long curling hair and frontier garb, carrying his big portfolio with its 200 precious drawings, he was a European's idea of an American backwoodsman. In fact he was born in the West Indies and brought up in France, but years in the American hinterlands had obscured his origins. Nowhere did he feel more at home than in the dark Kentucky forests, where strange birds nested, or in the great migratory swamps of Louisiana. But no one there respected a man who painted birds; Audubon needed to validate his passion—needed to publish his Birds of America.
Britain, the native land of his wife, Lucy, home of learned gentlemen and rich nobility, might be the place. He carried letters of introduction, but the birds themselves were his entrée —no one had ever seen birds caught in action like this. His visit to Edinburgh was a triumph. Everyone of note came to look except for one man Audubon greatly admired, Sir Walter Scott—who didn't come because, he explained later, it was what everyone else was doing.
Scott was the literary lion of his time; pirated editions of Waverley and Rob Roy made their way even to backcountry America. Audubon, no doubt, felt a kinship with Scott's romantic Highlanders. One January morning a friend brought word that the great man had come into town from his baronial home and would receive him. Audubon threw on his coat, donned his boots (he often dashed out in his slippers), and tore off breathless with anticipation.
Sir Walter greeted him affably in a purple silk dressing gown, but Audubon, struck speechless with awe, evidenced none of the intensity and charm he brought to Edinburgh dinner parties. And when he returned with his drawings, Scott, no art critic or ornithologist, did not recognize their value. What interested the novelist was this long-haired American primitive who had roamed the wilderness with Indians. He knew hero material when he saw it.