Ring in the New Year With Wagner
ROLF LANGENFASS
The Vikingesque Birgit Nilsson used to joke that what it takes to sing Isolde is a pair of comfortable shoes. By most other people's standards, Wagner's requirements tend toward the superhuman, so it is never a bad plan to approach his work in stages. This month, the Chicago Symphony, under the baton of Daniel Barenboim, presents concert performances of Act II of Tristan und Isolde. (Sorry, no Liebestod.) Siegfried Jerusalem and Waltraud Meier sing the adulterous lovers, anticipating their full debuts in the title roles at this summer's Wagner festival in the Bavarian town of Bayreuth. Many worry that Meier will damage her instrument in music that is too heavy for her and lies too high. No one doubts that her fascinating, tempestuous personality suits Isolde to a tee.
Not to be outdone, the Chicago Lyric Opera turns to Das Rheingold, the first installment of the four-evening Ring cycle. An important international cast is on hand to embody Wagner's gods, water sprites, dwarves, and giants. The Concept? No smoke, no clutter, no subtext, no hocuspocus. The lights will be up, and the stagehands will effect all tricks and transformations in plain sight. For Wagner's three Rhinemaidens, the audience will see six: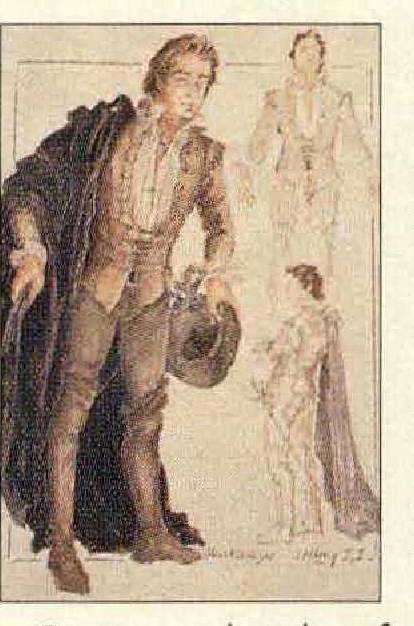 three "swimming" on wires in midair, three singing from the floor of the stage. The production team means these demystifications to bring people away from exegesis and back to the story, which at this point in the Ring's stage history is a most desirable thing to do.
New Yorkers, too, have a Wagnerian treat in store: a new production at the Metropolitan Opera of the master's only well-known comedy, Die Meistersinger von Niirnberg, wherein his thematic preoccupations appear not as mythology but in genial, domestic medieval guise. James Levine's readings of all the other Wagner music dramas have renewed the house's old-time standing as an international Wagner mecca; these performances of Die Meistersinger, though, are his first. The opera will be broadcast live on the Texaco network at noon, EST, on January 23.