TONY GALE/PICTORIAL PRESS
The Troggs left an indelible mark on rock-and-roll history in 1966, when they released the exquisitely stupid "Wild Thing," one of those three-chord wonders (four, if you count the chorus) that inspired a million other garage bands to say, "I could do that!" And they did. "Wild Thing" has been covered by almost everyone. The Troggs recording remains one of those happy accidents of musical perfection that make historians believe in a benevolent, if arbi trary, God. The surprise of The Troggs: Archeology (1966-1976) (Fontana), a three-CD retrospective, is how much other hilariously simple-minded rock and roll they produced. If you're a baby boomer with any capacity to laugh at your childhood, most of these 52 cuts offer major yuks (remember "Love Is All Around"?). Biggest yuks come from the third CD, a 12-minute excerpt from the infamous "Troggs Tape," a studio argument surreptitiously recorded in 1970. It has circulated on the sly for two decades among musicians and is available here legally for the first time. For sheer absurdity, it beats anything Samuel Beckett has written, and as one of the main inspirations for the movie This Is Spinal Tap, it is the Troggs' second indelible mark on rock-and-roll history. —C.M.Y.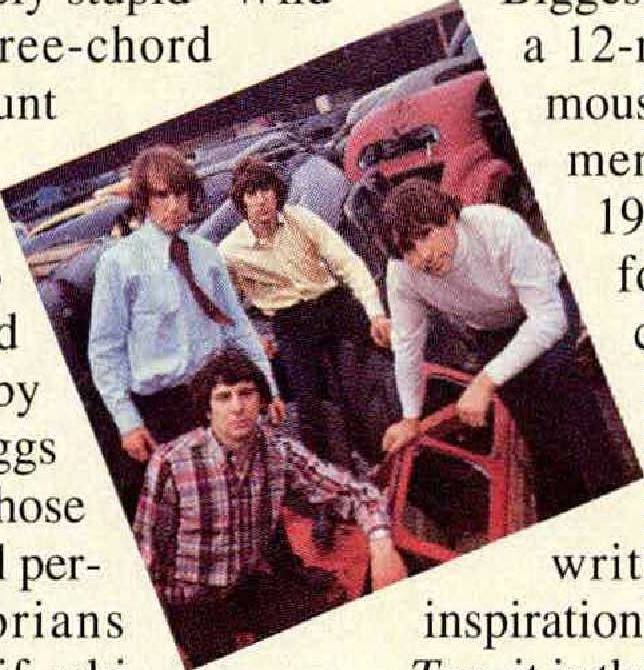 Charles M. Young is the executive editor of Musician magazine.
Francis Davis is the author of a forthcoming biography of John Coltrane.