Getting More Bang for Your Buck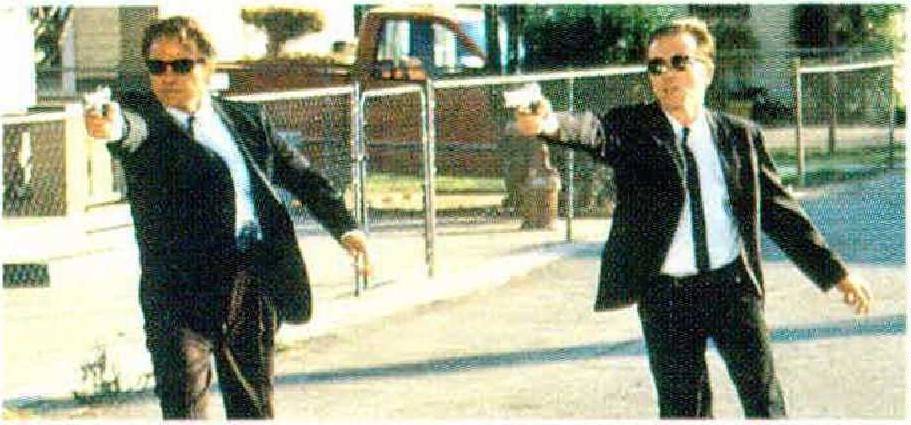 An ambiguous approach to firearms marks the work of three young American independent filmmakers who make impressive low-budget debuts this fall. Quentin Tarantino's Reservoir Dogs, a crime drama about a bunch of small-time L.A. hoods who suspect a setup when their well-planned heist fails, is a remarkably poised first feature that attracted a big-time cast including Harvey Keitel. Steve Buscemi, Michael Madsen, and Tim Roth. "I love the violence in my movie,"says the 29-year-old Tarantino happily. "You push it so far, it becomes its own justification." Though its casual enjoyment of brutality may scare off the squeamish, Reservoir Dogs, which won this year's critics' prize for extraordinary achievement by a firsttime filmmaker at the Toronto Film Festival. has a superlative script and a ghoulishly playful way with the genre movie.
In Stacy Cochran's deadpan satire My New Gun. all hell breaks loose in the staid lives of a suburban New Jersey couple (Diane Lane and Stephen Collins) when the husband buys a gun to make their home more secure. Tess Harper makes a wonderfully zoned-out former country-western star who parks herself next door with her do-nothing son (James Le Gros).
Zebraliead is an unassuming but beautifully observed first feature set in a multiracial Detroit high school where weapon possession is no surprise. In a trio of polished acting debuts, Michael Rapaport stars as a Jewish boy who makes waves on all fronts when he falls in love with the black cousin (N'Bushe Wright) of his best friend (played by the rapper DeShonn Castle). Director Anthony Drazan developed the screenplay for Zebraliead at Robert Redford's Sundance Institute, and went on to win the Filmmaker's Award at this year's Sundance Film Festival.