The Last of the Beautiful Rubes
by Peter Davison
THE INTERIOR CASTLE:
The Art and Life of Jean Stafford
by .
Knopf,
$25.00.
IN THE 1950s there were those of us who breathlessly awaited each issue of The New Yorker in the hope that it might contain, as it often did, a new story by Jean Stafford, whose name at the time carried the sort of weight that Raymond Carver's did in the 1980s. She was in some senses the perfect 1950s fiction writer: elegant, pert, extremely articulate, sophisticated, and, unlike some New Yorker fiction writers, immensely varied in subject matter. The fifties displayed her short-story mastery; among her three novels (the last published in 1952) the first, the wildly successful Boston Adventure (1944), showed her to be an heir of Henry James, and the second, The Mountain Lion (1947), a scion of Mark Twain. She was, in short, a writer both eastern and western, at home alike on the ranch and in the library.
She settled in Boston in late 1938 to finish a novel, but two weeks after she signed an option for its publication with the Atlantic Monthly Press, her life (not least important her physical appearance) was abruptly altered when her youthful suitor, Robert Lowell, whom she had met in Colorado,
smashed his parents' car, with Stafford in the passenger seat, into a wall in a dead-end Cambridge street. She was rushed to the hospital with "massive head injuries,"as a friend described it, "everything fractured, skull, nose, jaw, everything." The damage would never be entirely disguised. . . . for Stafford the collision took on symbolic dimensions that helped give her the themes around which her emerging style matured.
For some months Stafford lingered in and around Boston—courted by Lowell at a distance from Kenyon College—undergoing an intricate series of surgical operations to reassemble her skull, her face, and her nose, and to correct her breathing, procedures that ultimately forced her to seek a psychic refuge where, in utmost solitude, her imaginative processes might continue. This "interior castle" (the phrase is taken from St. Teresa of Avila) not only gives Ann Hulbert the title for her remarkable literary biography but gave Jean Stafford the theme and title for her most enduring short story, "The Interior Castle" (1946), which Sylvia Plath described on first reading it, in 1959, as a lurid, terrifying rendering of unbearable pain.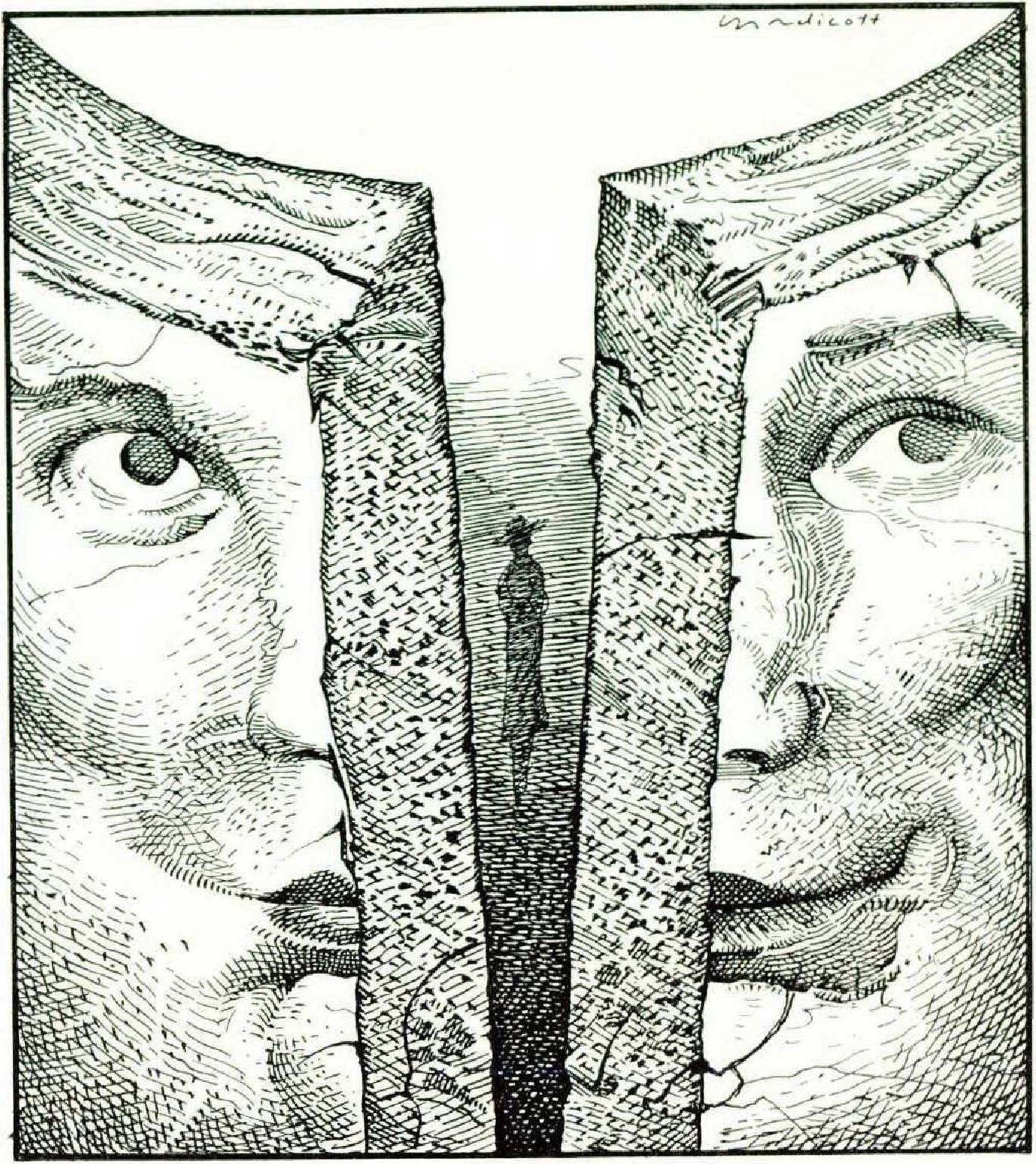 Like Plath, Stafford was helplesslydrawn, despite the importunity of numerous less perilous suitors, to the one who could dominate her, and after much hesitation, in 1940 she married Lowell in New York. Shortly after his graduation from Kenyon, she followed his star to Louisiana State University, where he pursued his advanced studies in literature, reading Dante with Robert Penn Warren and helping get out The Southern Review with Warren and Cleanth Brooks, while Stafford typed Lowell's manuscripts and Warren's correspondence. It was one of the most disastrous of marriages between writers, and previous writers—even the participants—have failed to do it justice. Perhaps Ann Hulbert's most amazing achievement is to evoke and penetrate the interior workings of Stafford's mind, especially during the period (1940-1946) when it was most intimately intertwined with Lowell's.
"Stafford reversed the usual relation between art and life," Ann Hulbert writes.
Her books, she suggested, shaped her life as much as, if not more than, her life shaped her books. It is a point too rarely acknowledged about writers' relations to their creations: plumbing a life for psychological clues to the writing that emerges from it, critics and biographers sometimes neglect to observe that a life is in turn altered by writing.
David Roberts's Jean Stafford: A Biography (1988) was fairly stigmatized by Joyce Carol Oates as no more than a "pathography" of Stafford's beleaguered, alcoholic, and selfabusive life; and Charlotte Margolis Goodman, in Jean Stafford: The Savage Heart (1990), while paying more attention to Stafford's writing than Roberts had, often did so simplistically, treating the art as a gloss on events in the life and stressing feminist themes that in fact may not have been equal in importance to Stafford's artistic commitment. Some artists are artists first and women second, and Jean Stafford would—sadly for her, perhaps—seem to have been one of these.
Ann Hulbert quite brilliantly manages not only to tell us Stafford's life story but also to track the strange processes of both her mind and Lowell's as one writer made her way through Boston Adventure to The Mountain Lion and the other traveled through his first book, Land of Unlikeness, to his 1947 Pulitzer Prize-winning success, Lord Weary's Castle. Other roles in these wandering and dramatic years are played by Delmore Schwartz, Allen late and Caroline Gordon, John Crowe Ransom, John Berryman and Eileen Simpson, Randall Jarrell, Gertrude Buckman, William Phillips, Philip Rahv, Robert Giroux, Gregory Zilboorg, very especially Peter Taylor, who unlike other friends remained devoted for life to both Lowell and Stafford, and a dozen other luminaries in New York, Louisiana, Tennessee, and Colorado. Despite the privacy of Jean Stafford's interior castle, her literary life with Lowell, like his own subsequent career, was intimately twined with the life and contentions of little magazines—the two of them lived close to The Southern Review and The Partisan Review. The Interior Castle conveys the intellectual snobbery of the generation of poètes maudits and their consorts, who were given to declarations like "None of us has ever read a book which appeared on the best-seller list" and much name-calling with such epithets as Lowbrow, Masscult, Midcult. Robert Frost, amused by the bloodletting, joked, "Highbrow, Lowbrow, Middlebrow, Nobrow."
It was not until after she and Lowell had parted, in 1946, under the most agonizing circumstances, with severe mental breakdowns, first on her side and then on his, that Stafford formed her essential alliance with The New Yorker, a magazine whose Coloradan editor-in-chief, Harold Ross, and New England fiction editor, Katharine White, nurtured and displayed her dazzling talent—a magazine that the certified intellectuals condescended to, and in whose pages Lowell's work never once appeared. Stafford's view of literary society had altered. As she wrote in the heartbreaking "Children Are Bored on Sunday," with which she made her New Yorker debut in 1948,
These cocktail parties were a modus vivendi in themselves for which a new philosophy, a new ethic, and a new etiquette had had to be devised. . . . This being an intellectual was not the same thing as dilettantism; it was a calling in itself. . . . Emma could not look upon herself as an intellectual. Her private antonym of this noun was "rube," and to her regret . . . she was not even a bona-fide rube. In her store clothes, so to speak, she was often taken for an intellectual, for she had, poor girl, gone to college and had never been quite the same since. . . . She was a bounty jumper in the war between Great-uncle Graham's farm and New York City, and liable to court-martial on one side and death on the other. Neither staunchly primitive nor confidently au courant, she rarely knew where she was at. And this was her Achilles' heel: her identity was always mistaken, and she was thought to be an intellectual who, however, had not made the grade.
This story—excoriated by most of Stafford's little-magazine confreres— cast her out of the little-magazine coterie. During the years of Stafford's New Yorker ascendancy in the short story, she was struggling with a novel that she could not master, titled In the Snowfall, about the suicide of a close woman friend from her Colorado University days. She was married again, briefly and frustratingly, to Oliver Jensen, later one of the founders of American Heritage, and in 1959, when her productivity in the short story was waning, for a third time, to the redoubtable, aging, corpulent, and worldly New Yorker journalistic virtuoso and gourmand A. J. Liebling ("Liebling, in his gallant, gluttonous way, knew how to court fragile women"). "There was a convergence in the broad direction of their literary course at this stage of their lives," Hulbert writes, "when middle age was weighing heavily on them: they were both drawn to nostalgic efforts at memoir."
This may have been the happiest relationship of both their lives, but Liebling died in 1963, and for the next sixteen years Jean Stafford declined into protracted eccentricity, mostly on Long Island, in the ironic guise of "the widow Liebling," struggling with yet another unfinishable novel, titled The Parliament of Women, drinking an appalling amount, supporting herself mostly by increasingly mannered journalism, and eventually, after a stroke, undergoing the most poignant punishment a truly witty conversationalist can suffer: a nearly total loss of speech. Her last published work, the uncharacteristically autobiographical story "An Influx of Poets" (1978), was lovingly excised from her unfinished novel by her editor, Robert Giroux, and it recounted to New Yorker readers the conditions of her marriage to Robert Lowell, who had died the year before. Locked into the interior castle of her consciousness, she died in silence and fury in 1979. She left her entire estate to her devoted housekeeper, in a gesture that may have signified more than disorientation, as Hulbert suggests: "It was as though Stafford were settling the long tension between her identities as a woman and as a writer by declaring her allegiance to domesticity." As the concluding sentences of Boston Adventure had put it, "For the time being, I had walled up my mother into the farthest recess of my mind, knowing that the time would come when I must let her out again." Jean Stafford's father had been a pretentious sagebrush writer, whose only published novel she had never been able to bring herself to read; her mother had kept a boardinghouse in Colorado. Who says that the interior operations of a writer's mind do not affect the life?
But we normally value a writer not for the quality of his or her life but for the quality of the work. Jean Stafford's short stories, which won her the Pulitzer Prize in 1970, contain some of the best writing of the American midcentury, along with the work of Flannery O'Connor and John Cheever. When writing in her grande-dame mode, she was capable of flourishes like "There was no stratum of society not reeking with the effluvium of fraud and pettifoggery," and when in her rube mode, of marvelous simplicities like "Up until I learned my lesson in a very bitter way, I never had more than one friend at a time, and my friendships, though ardent, were short." But she possessed, more than other writers, a wondrous knowledge of the secrets of the inner self. As she wrote in her own "The Interior Castle,"
She believed that she had reached the innermost chamber of knowledge and that perhaps her knowledge was the same as the saint's achievement of pure love. It was only convention, she thought, that made one say "sacred heart" and not "sacred brain."