Summer Vacations
Sports champions who have traveled land and sea to do what they do best—or just to relax—share their favorite destinations and discoveries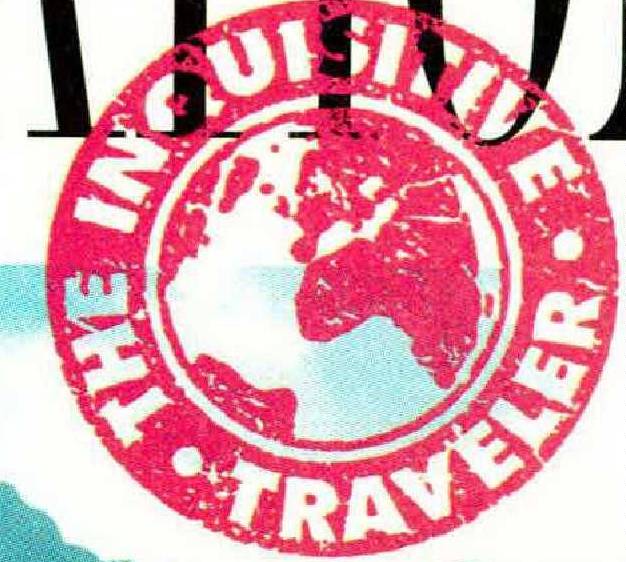 DENNIS CONNER, four-time winner of the Americas Cup race, has been named United States Yachtsman of the Year as many times. He set the Star class record at the 1977 World Championship, in West Germany, when he won five consecutive first-place finishes. Conner makes his home in San Diego.
"Well, there are a lot of awfully nice places, so I'll give you a few little tips as to where are the nicest. There are a number of favorites; they all stand out. I like warm weather, nice sailing breezes, and fun places to go.
"In Honolulu, Hawaii, there are good sailing conditions. There is always a nice breeze, and it's always warm and sunny. There are good facilities and friendly people. And I like Saint Thomas, in the Virgin Islands, for the same reasons. Nice and warm, sunny, reasonably good facilities. There are some nice places to eat, like the Chart House. I like Fort Lauderdale because it has the extra challenge of sailing in the Gulf Stream. Imagine sailing in a place where there's four knots of current going in one direction! It's an addition to the normal challenges.
"Palma de Majorca is nice. And Porto Cervo, Sardinia. There are some nice, good-sized cities in Majorca, and of course Fort Lauderdale, Miami, and Hawaii are all well-established. But Sardinia is more desolate. On the Costa Smeralda there are just a few nice hotels, more remote. It's much smaller, hardly a town, basically a resort, owned by the Aga Khan. The service and the food are excellent. Italian food is fabulous—all sorts of fresh fish and salads and pastas.
"There are lots of little islands off the coast of northeastern Sardinia. It's gorgeous—they're rocky, more desertlooking because it's a dry climate, similar to San Diego's. It's not green, because it doesn't rain much. But the water is very clear, a beautiful color.
"Those are some of my favorite spots."
ZEAL FOR NEW ZEALAND
MIKE PIGG is the 1991 World Cup Triathlon champion and was a second-place finisher in the 1988 Ironman Competition. He lives in Areata, California.
"New Zealand has to rank as one of my favorite places, because it's 20 or 30 years behind the times and it's just like getting back to real country. I've gone there once for racing, in 1985, and then we went there for our honeymoon, in 1990, and really drove it.
"You get back to nature when you go to New Zealand; it's not developed. The cities are developed, but once you get out in the country it's just farms and beautiful driving. It's also a great place to take your bike and ride and see it that way.
The terrain is changing constantly. To get to Milford Sound, there's a mile-long tunnel going through a cliff. When you come out on the other side, the climate lias changed from dry to 200 to 300 inches of rain a year, the second-highest annual rainfall in the world.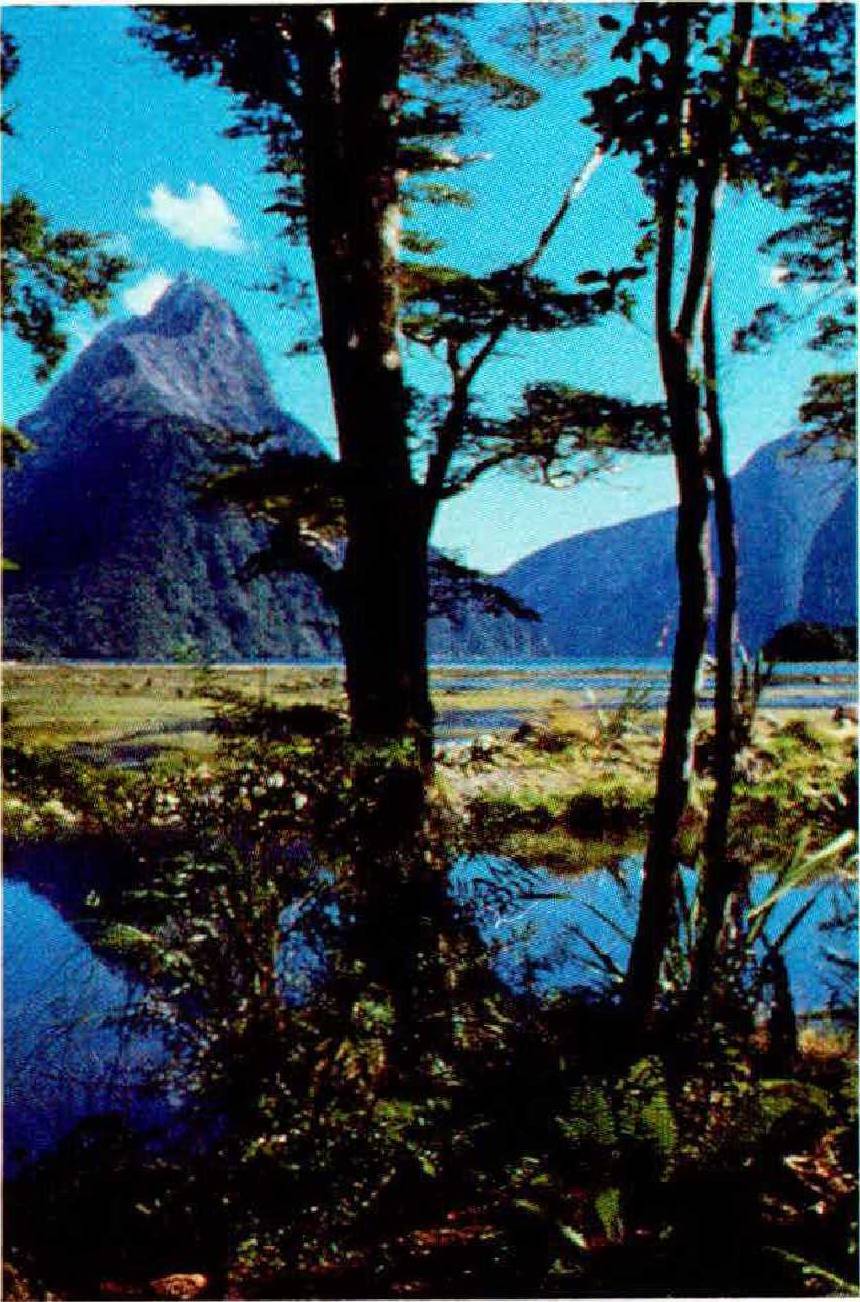 NEW ZEALAND TOURISM BOARD
"Queenstown was awe-inspiring. It's on a lake with mountains surrounding it. There are a lot of things you can do—white-water raft, bungee jump. We did that there. The bridge was 239 feet high, a suspension bridge. We flew in a helicopter part way, took a jet boat the rest of the way, did the jump, jet-boated back down the river, and then jumped in rafts. It's called the Awesome Foursome. That was our big honeymoon treat. I got my wife to jump, too; I couldn't believe it. She was pretty funny ... she couldn't breathe for three seconds of the jump, screaming all over and scaring the birds.
"Te Anau, on the way to Queenstown from Milford Sound, is a place with glowworm caves. You take a boat across the lake, then a boat into the cave. It's totally pitch black, and you're floating and it's dead quiet. You enter a room and there are glowworms on the top. It looks like a star constellation.
"The people in New Zealand are super friendly. They just open their arms to you."
PADDLING THE ARCTIC
ED GILLET has kayaked, among numerous locations worldwide, up the west coast of South America and from California to Hawaii. He has been paddling for 12 years. Gillet lives in San Diego.
"The place that I think makes tor the best kayaking is the West Arm of Glacier Bay, in southeast Alaska—but anywhere in Glacier Bay offers spectacular kayaking. Glacier Bay is unique in its grandeur, size, and wildlife. You can see eagles, black bears, and brown bears.
"I've been to Glacier Bay a couple of times. The first time was in 1983, when I started the 1,200-mile trip from Glacier Bay to Seattle. I did the whole Inside Passage, and spent a couple of weeks in the bay. Then my wife, Katie, and I flew back there two years ago. We got a tree floatplane flight into Glacier Bay, because we didn't have much time, and we landed there with a folding boat. We spent a week in there, up by the ice; the pilot landed us above Muir Inlet.
"When Captain Vancouver discovered Glacier Bay, in 1774, the ice and the glaciers were all the way out to a place called Icy Strait. They've receded over the last 200 years or so, about 60 miles, and consequently the land there is changing quickly. Close to the coast there is very new vegetation, and then further away the vegetation is older. There are flowers, alders, and larger trees—even pine trees—and hardwoods growing up at the entrance of Bartlett Cove. Out there at the entrance, for the first 10 to 15 miles into the bay, you'll see humpback whales, bald eagles, bears. You'll paddle through the Beardslee Islands; there are a lot of black bears out there. You get, after a while, to a place called Muir Point. There is tremendous birdlife there. You'll find surf scooters, again eagles.
"Paddling in Glacier Bay is like climbing a horizontal mountain. You start down where all the trees are, and eventually you get above tree line to where the land is newer. The ice has receded quite recently, and so there hasn't been a chance for soil to form; there hasn't been a chance for trees or plants to grow much beyond moss. So finally, when you've climbed above tree line, it's just gray soil, muddy rock. There are lightning bolts of white-water falls coming down all around you, and then you're up against the glaciers, windy and cold— it's just like being at the summit of a mountain. So it's really a dramatic pattern to go from tree line to summit like that. You have the same feeling that you're at that high altitude— it's funny—even though you're still at sea level.
"It's just like time travel, like going back to the Ice Age. When you come back out it's as though you were reborn; you leave that time and come back into a warm feeling where there are plants and trees. You can see the biological diversity in the trees as well.
"You can travel a lot farther to try and find a place like it, but Glacier Bay has more spectacular glaciers than anywhere else."
TEE TIME IN MAUI
HALE IRWIN, three-time U.S. Open champion in golt, was a member of last year's victorious U.S. Ryder Cup team. He was recently elected to the Golf Hall of Fame. Irwin lives in St. Louis.
"We've always enjoyed going to Maui, for a number of reasons. Hawaii is well-served with airline service, and we've really enjoyed that touch of being away and not so far away that we can't get back. I've always felt like Maui is a place where we have enjoyed the sun and the surf and the relaxation that comes with the aloha spirit. And then, of course, you have the magic and wonder of the Pacific Ocean.
"We stay at the Kapalua Bay Resort. It gets us away from the Kaanapali Beach area, which has so many people. They have three golf courses, if you're into the golfing scene, and a number of tennis facilities.
"We enjoy going over in the summer, because the tourist traffic is down, it's not quite as busy, the ocean's not quite as cool. It's a little calmer than it would be in the winter, when you've got the winter storms kicking things around. It's just really a nice place to relax.
"When I'm over there I eat mostly fish; they have the fresh fishes readily available. I've enjoyed, oh, all the fishes—the snappers, the opakapaka. The yellowfin tuna is probably my favorite, and I have that prepared a number of different ways.
"We've fished a number of times from shore. We throw it back, figuring we'll let someone else catch it. I just like to catch 'em, just to be there, relaxed; that's therapy to me.
"I enjoy going out and doing some snorkeling—that's great tun. There are some fabulous spots. I'll play some golf with friends over there, in a relaxed way, or the family, we'll all go out. It's probably one of the few times I ever play golf for recreational therapy, i play some tennis ... do it all! You can parasail, you can do anything you want to in Maui. We've very much enjoyed doing all of this, and look forward to our trip each time we go."
CATCHING BALI'S WAVE
WENDY BOTHA is the 1991 women's world champion surfer. A native of South Africa, she now lives in Sydney, Australia.
"I did a trip last year to Bali and had the best time. I went for a month and it was great—I had never been there before so it was an eye-opener, just completely different from anywhere I'd been. The surf was incredibly good—I was there in June and we had waves every day to the point where you were tired of going surfing. We took a couple of days off and lay around in the sun.
"In the evenings everybody—all the Balinese people, and most of the tourists as well—comes down to the beach because the sunsets are so beautiful. When the sun's just about to go down the beach is most crowded—there are thousands of people down there watching the sun set. And people getting massages. It's really cheap; they give manicures and massages for a couple of dollars. They have their mats and they all sit under the shade of the trees. You go down, you're kind of surfed out and sore, so you just lie down and they give you an unreal body massage. So when the surf's huge and you surf four hours straight and you're really tired, you come in and lie down and they make you a jaffle—a toasted sandwich-and a fruit juice, and you get a massage."
ON THE TRAIL IN EUROPE
RUTHIE MATTHES, 1991 World Mountain Bike Champion and 1990 World Silver Medalist in Road Racing, was named the best female cyclist m the U.S. in 1990. Matthes lives in Boulder, Colorado.
"I went to Norway in 1989 tor a road race and I would definitely return. The people there are incredibly friendly, and most of them speak English, thank goodness! Its such a beautiful country, very scenic.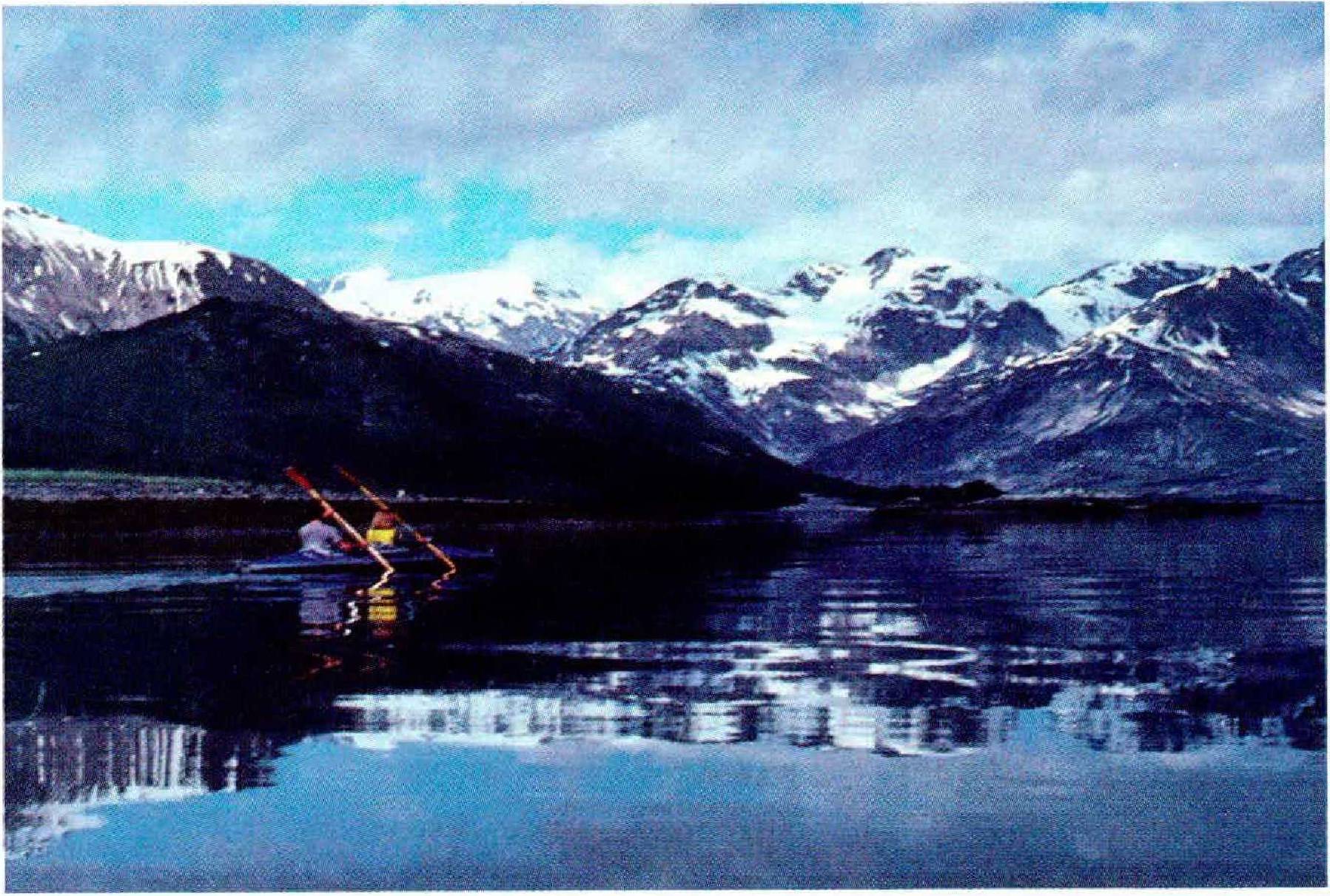 ALASKA DIVISION OF TOURISM
"We flew into Oslo, which from the air is a wonderful city, it has all these islands and if anybody is a sailor, you could rent sailboats and sail to them. People have summer homes there. Then you can see the snow-covered mountains in the distance.
"Also, I spent some time in September of last year in Switzerland, in a little town called Murten. It's on a lake, near Bern, and its just a really beautiful area, very, very picturesque.
"We were in Château d'Oex for a World Cup race. That's near Gstaad, and that was just so incredible and the mountain biking there is really fun because there are all kinds of trails for the cattle and all these dirt roads.
"On any ot these trips, I would suggest taking a mountain bike. Get out of your car and be outside, because you see so much more and you can really slow the pace down and enjoy where you're at. Go up those little lanes that look really small, and look for your places."
PEAK DIVING EXPERIENCES
JEAN-MICHEI. COUSTEAU, son of ocean explorer and environmentalist Jacques Cousteau, has spent bis life studying the ocean aboard the research vessel Calypso. He is a founding director ot the Cousteau Society, in Norfolk, Virginia, which is currently collecting millions of signatures worldwide to petition the United Nations for an environmental Bill ot Rights for Future Generations. Cousteau divides his time among California, New York, Connecticut, and his suitcase.
"Some of the best diving in the world I'm not going to tell you about, because I don't want people to go there! I'll say, first of all, that the most interesting diving, the most enjoyable dives, are in shallow water. If you go beyond 85 or 100 feet in depth, you really have to go there for a specific purpose. You're not going to find anything prettier or more diverse than what you have in the first 85 feet, so why go there? That's really not the way to enjoy the dive, because it will be a very short dive. So unless you have a very specific reason, like a shipwreck, a cave, let's stay in the shallow. When I dive for pleasure, I dive in the shallow.
SWISS NATIONAL TOURIST OFFICE
"Lets take two kinds of dives. You have what I call the temperate-water dives and the tropical dives. I'm not talking about cold water, I'm not talking about ice diving, because it's too specialized. But in temperate water, I'll mention the kelp forests. I'll mention California, especially southern California where the waters are clear and warm. Wonderful dives. Now, not so much along the coastline; you have to go offshore to the islands. They are among the best dives I've ever done, right here in southern California.
"To he a little more courageous, go up along the coast of Maine or along the coast of Washington. You can do some wonderful dives there, too, though the water is cold, so you want to have better equipment to protect yourself. Between the sea anemones, the eels, the giant octopus, and the crabs, the lobsters—and the seals—and so on, its absolutely wonderful diving. All along the coast of Maine is very diveable.
"Then, you get into the world of tropical diving, where your chances of staying for long dives increase and where most of the interesting dives you can do within 60 feet. And those spots are many.
"Fiji—wonderful. All kinds of diving. You can drift dive, you can dive inside protected coral reef, within 30 or 40 feet. It's like being in a fishbowl. You have hundreds of species of tropical fish. You have both hard and soft coral in the most beautiful colors you can think of.
"One other place which is very nice is Honduras, mostly off the coast of the island of Roatan. It's tropical and it's healthy; it's still in pretty good shape versus many of the islands in the Caribbean, because there's very little tourism compared with the western Caribbean. Honduras is a place where I would still go.
"On land? Today from what I can declare as my favorite spot, I'll take Fiji. Because the islands and the people are so beautiful and so friendly and noncorrupted and the diving is so wonderful. I'd like to go there every month! But I can't. I try to go three or four times a year. The food is very natural, very fresh. A lot of fish, lots of veggies, beautiful fruits.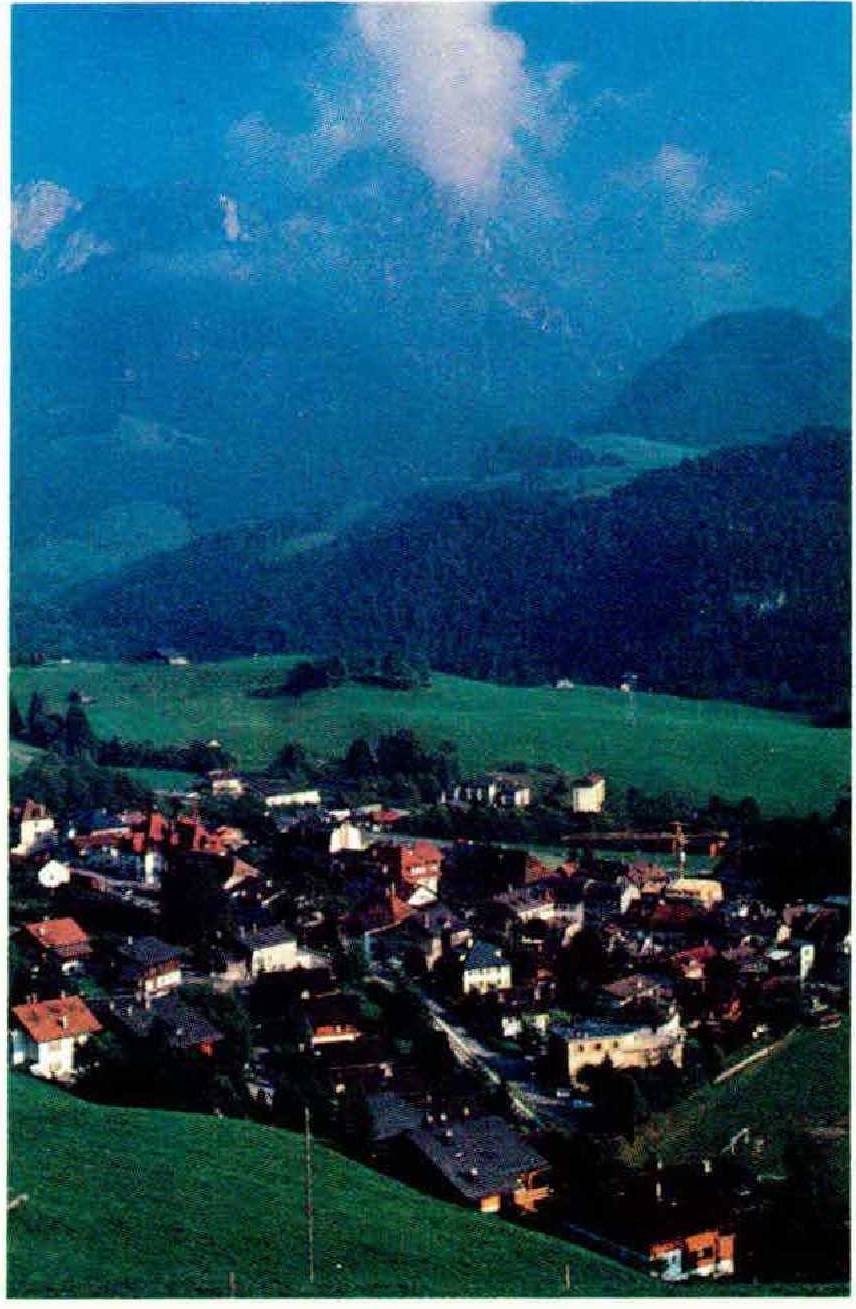 "And I love Madagascar. It has about 2,000 miles of reefs. The Malagasy people are not ocean people; most of them turn their back to the ocean. The reefs are pretty, they are not over exploited. It's a very beautiful island. It's absolutely extraordinary from a geographic point of view. You have rain forests, you have highlands and plateaus. The people are very delightful, too. They've had a political system which has scared others away for quite a number of years. They are opening up now, and it's O.K., so I think we ll see a renewal of interest for Madagascar. There are 18 major tribes, and they all have very beautiful cultures. It's a very friendly people."