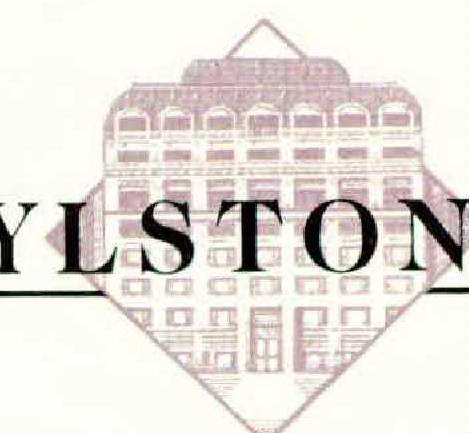 Ellery Sedgwick was born in 1872 in New York City and passed most of his youth at the Sedgwick family seat, in Stockbridge, Massachusetts. The Sedgwick family was well connected and well traveled, and it possessed a pronounced literary bent. Even punishments in the Sedgwick family had a literary flavor: Ellery was once made to memorize Adam's "Morning Hymn" from Paradise Lost, after lacing pancake batter intended for a pompous visiting uncle with manure. Sedgwick resolved at the age of eighteen that he would one day become the editor of The Atlantic. He got the job at the age of thirty-seven, after buying the magazine from Houghton Mifflin Company.
Sedgwick maintained The Atlantic's literary strength, publishing work by Robert Frost, Edith Wharton, Ernest Hemingway, John Galsworthy, Gertrude Stein, Archibald MacLeish, and many others. But Sedgwick placed new emphasis on issues that would become familiar in the ensuing years: racial prejudice, inequality, communism, militarism, urbanization, immigration, birth control, divorce, the erosion of religious belief. He managed to add this new dimension—this element of currency, controversy, and public purpose—without losing the magazine's faithful core of readers. Indeed, circulation doubled and redoubled, surpassing 100,000 in 1919. (The present circulation is about 450,000, which includes newsstand sales.) In essence Sedgwick pointed The Atlantic on a course that it has maintained to the present day.
Five years after assuming the editorship of the magazine Sedgwick received a note from the novelist Owen Wister, to whom he had once divulged his ambition to bring The Atlantic forcefully into the new century.
"Do you remember when we last talked?" Wister wrote. "By God, Sir, you have done it!" —THE EDITORS