Alexander Fleming and Marlene Dietrich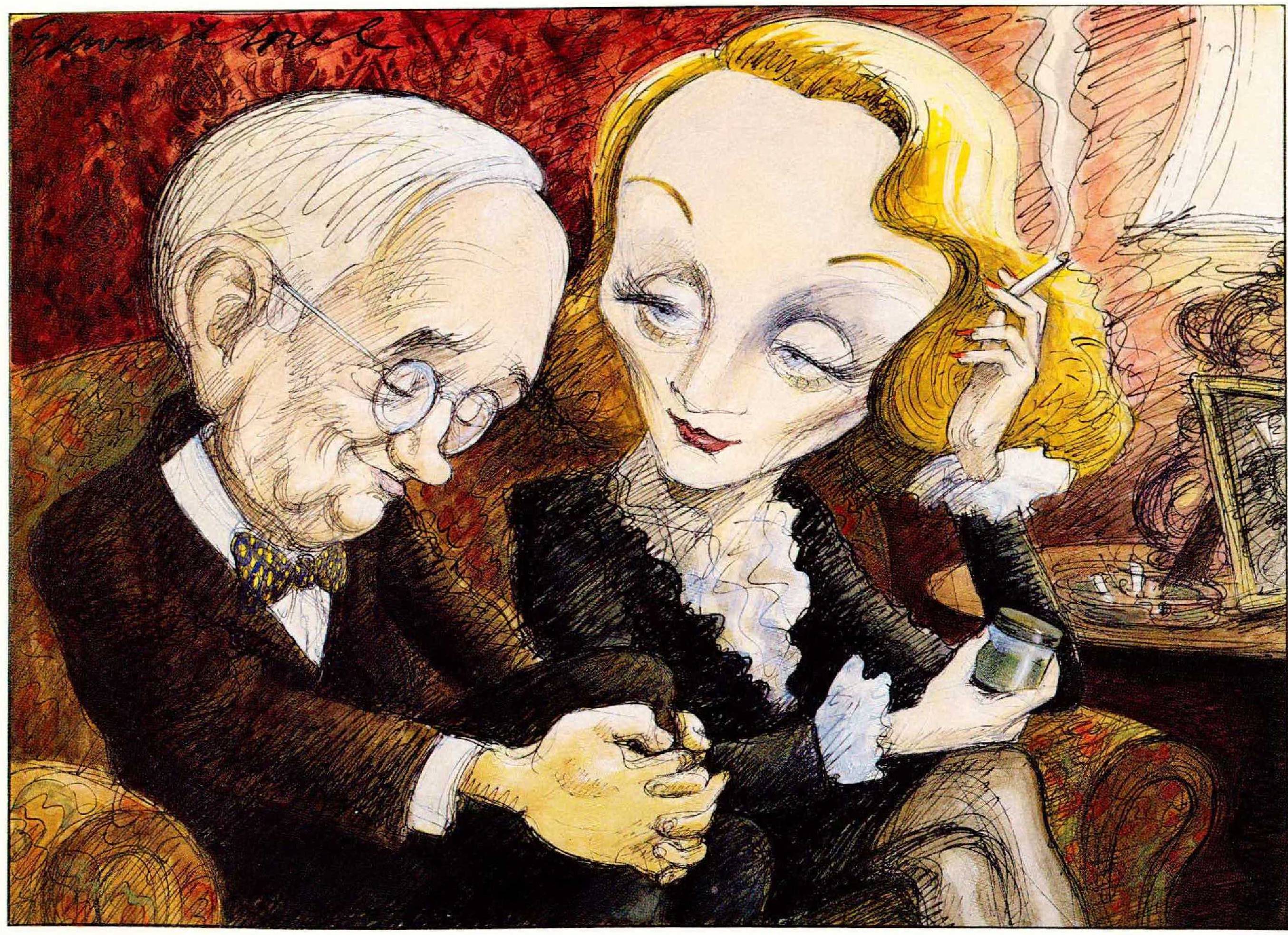 ON A DAY IN 1928 that was not unlike any other, a spore drifted in the open window of Alexander Fleming's laboratory at St. Mary's Hospital, London, and landed in a petri dish containing a culture of staphylococci. In time mold growth from the spore dissolved the staphylococci. This startling development impelled Fleming—ever attuned to the habits of his microbes—to new experimentation, from which emerged the identification of penicillin. Its later production as an antibiotic came just in time to save the lives of thousands of soldiers in the Second World War.
Marlene Dietrich witnessed its success firsthand. The glamorous German-born émigré to Hollywood spent the last year of the war at the European front, singing for the Gls. What she observed in field hospitals elevated Fleming to hero status in her eyes. If she could but see him . . . , she mentioned to the songwriter Mischa Spoliansky, in London, some five years later. Nothing easier, he replied. A small dinner party could be arranged —she had only to prepare the meal. Dietrich was delighted; she liked nothing better than to watch people she loved eat what she cooked. She wired her friend Erich Maria Remarque in New York for advice as to wines.
Fleming arrived at the Spolianskys' promptly at eight. That this dour Scot was no conversationalist became distressingly apparent over dinner. Dietrich determined to avoid the subject of penicillin, and found herself groping for alternatives. The lovingly prepared food, the carefully selected wines, were consumed by him without comment. Not until they were afterward settled in the living room did everyone relax. Talk turned to Spoliansky's songs: Fleming hummed a few bars from "Tonight or Never." Perhaps, Dietrich thought, the evening had not been a failure after all. But she was not sure until Fleming, reaching into the pocket of his jacket, blurted out, "That's the only thing I thought I could give you: the first penicillin culture," and thrust a tiny round glass jar into her hand. —Nancy Caldwell Sorel