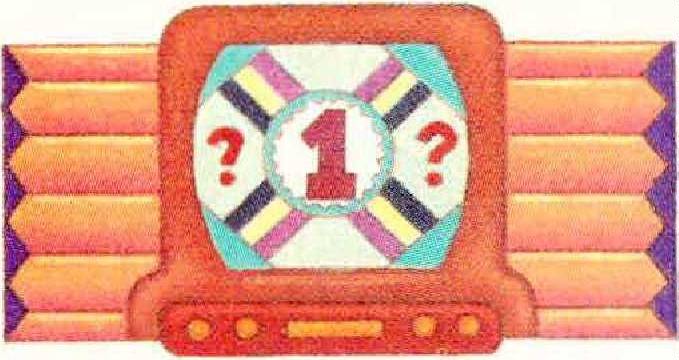 Q & A
Why does television have no Channel 1?
Channel 1 enjoyed a fleeting existence during the early days of television. It was among the channels initially assigned by the Federal Communications Commission for commercial broadcasting, in July of 1941. A choice pick, because signals travel most easily over low frequencies, Channel 1 was awarded in most areas to the first applicant, often NBC; CBS, often the second to apply, typically received Channel 2. With the outbreak of war, however, the spectrum space given to Channel 1 was requisitioned by the U.S. military, and the supplanted stations were given other channels — in many areas, Channel 4. Channel 1 thus passed from existence even before widespread commercial broadcasting had begun. When the manufacture of televisions resumed, after the war, dials were numbered beginning with 2, and CBS found itself possessing unearned, in many regions, the best frequency available.
THE SKIES
January 1, the second on which this year would normally begin will instead become a leap second, sandwiched between 1990 and 1991. It will be inserted into the nation's master clock, at the U.S. Naval Observatory, to compensate for a slowing of Earth's rotation. 14-15, an annular eclipse of the Sun occurs, visible in southern Australia and New Zealand and crossing the international date line. This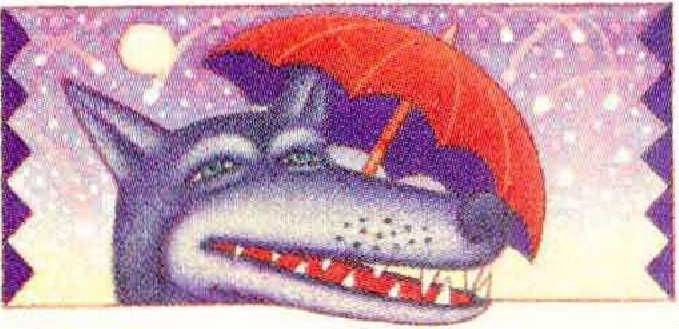 kind of solar eclipse is occurring because Earth is relatively close to the Sun; the Moon, therefore unable to block the Sun out completely, shows a ring around the edge. Also on January 15, a New Moon. 30, Full Moon, also known this month as the Wolf Moon.
HEALTH & SAFETY
January is the coldest month of the year in the United States, on average, with a daily mean temperature (computed using reports from official federal weather stations) of about 35 degrees Fahrenheit. January is also the month that sees the most deaths from exposure to excessive cold. The annual number of these deaths vividly illustrates the extent to which urban homelessness has become a problem in the United States: from 1967 to 1987 the figure almost doubled, from 327 to 631. Most of those dying of exposure are older men; many are alcoholics. The highest rate of death by exposure to cold, though, is to be found in Minnesota, which has a relatively low rate in its cities, among the homeless; but Minnesota does have numerous farmers working outdoors and a severe, five-month-long winter.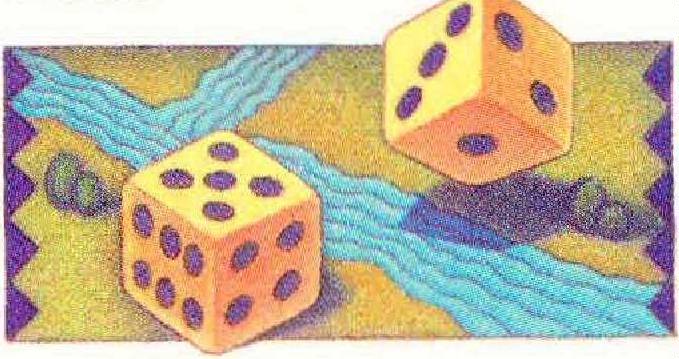 GOVERNMENT
January 1, on this day riverboat gambling becomes legal in Illinois. Similar laws allowing riverboat gambling have recently been passed in Iowa and Mississippi. Also on this day the annual salary of members of the U.S. House of Representatives will rise to about $124,400; the pay increase is coupled with a ban on accepting honoraria for speaking engagements—one of several provisions of a 1989 ethics bill that has been coming into ef-
fect piecemeal. The ethics legislation has been criticized for its broad loopholes. For example, while legislators themselves can no longer accept speaking fees, they can donate such fees to tax-exempt think tanks, foundations, or charitable groups—institutions that may be of their own devising (legislators can derive no direct financial benefit, however). Also, legislators can still accept expense-paid travel and accommodations for speaking engagements, but limits have been placed on the duration of such trips (four days for domestic trips, seven days for foreign ones).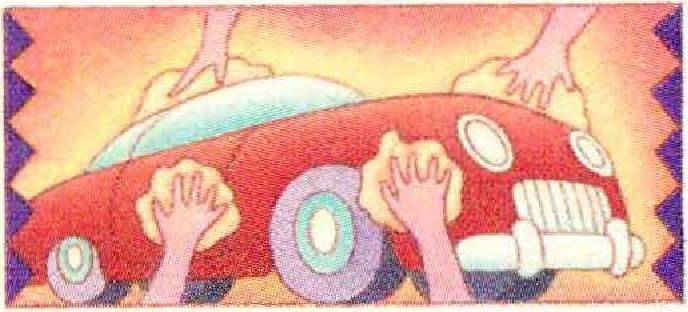 DEMOGRAPHICS
Midwinter brings on the peak of car-washing season; owing to bad weather and the use of salt on icy roads, Americans in much of the country this month will get their cars washed twice as often as they do in summertime. There is, as one might expect, an International Carwash Association— the trade association of the nation's 22,000 car-wash establishments, which together wash 1.8 billion cars a year— and it recommends that cars be professionally washed every 10 days. "We're getting closer to that," an ICA spokesman says. (Dividing 1.8 billion by 144 million, the number of cars in the nation, suggests otherwise.) The ICA points up (as it would) the advantages of driving a clean car: some 90 percent of motorists surveyed, according to a 1987 study by Martin Seidenfeld, a psychologist, reported that they "feel emotionally better" after having their car cleaned. Seidenfeld speculated that the circulation of dust in dirty cars creates an imbalance of positive ions, leading to mild depression.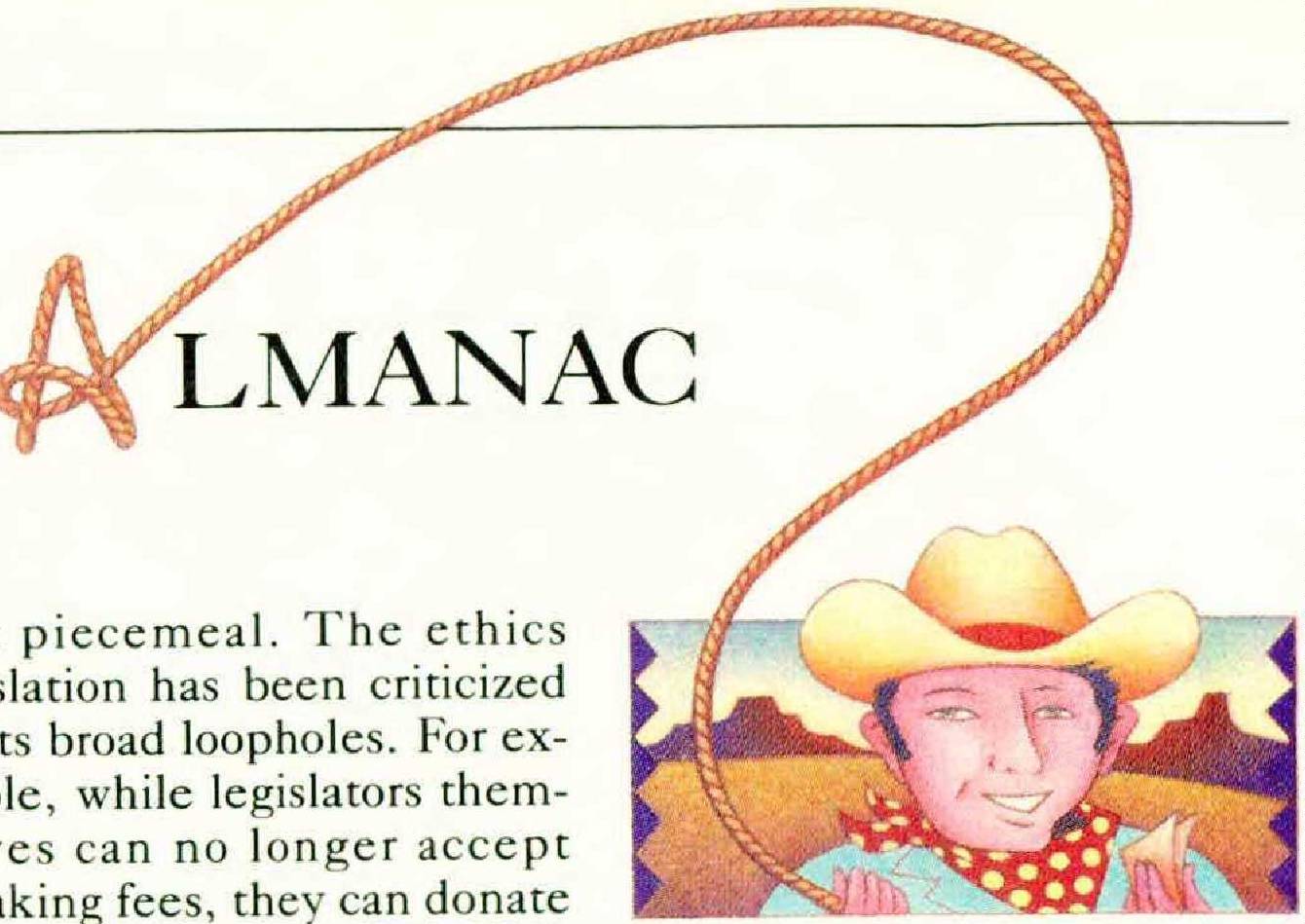 ARTS & LETTERS
January 17-27, Robert Redford's Sundance Institute will host the Sundance Film Festival—the nation's largest gathering of independent filmmakers—in Park City, Utah. 19, presentation of the annual Golden Globe awards, honoring the past year's best in motion pictures and television. January 30-February 2, some 300 cowboy poets will convene in Elko, Nevada, for the Cowboy Poetry Gathering—"the working cowboy's cultural event of the year."
125 YEARS AGO