No category of musician calls forth more extravagant loves and antagonisms than singers. The appeal of a voice is so unaccountable, so primal, that explanations explain nothing, really. The voice speaks to us, or it does not.
One voice that has spoken to countless listeners with uncommon eloquence of late belongs to the twenty-seven-yearold Siberian baritone Dmitri Hvorostovsky. His is a luxurious instrument, noble and commanding, deployed with extraordinary freedom. His breath control is extraordinary, too. There is in his singing an innate sense of drama that makes each work "feel" significant whether or not one understands the languages (Russian and Italian, chiefly).
His breakthrough came last year, in June, with his victory at the BBC Singer of the World competition, in Cardiff. Concerts in Amsterdam, London, New York, Washington, Tokyo, and elsewhere have followed, and his first recording (Philips), of Verdi and Tchaikovsky arias, has brought him to the notice of music-lovers everywhere. On November 4, he returns to New York for his Carnegie Hall debut, in a recital with piano; for tickets call 212-247 7800. On November 11, he joins an all-star lineup for the Richard Tucker Foundation gala at Avery Fisher Hall; for tickets call 212874-6770.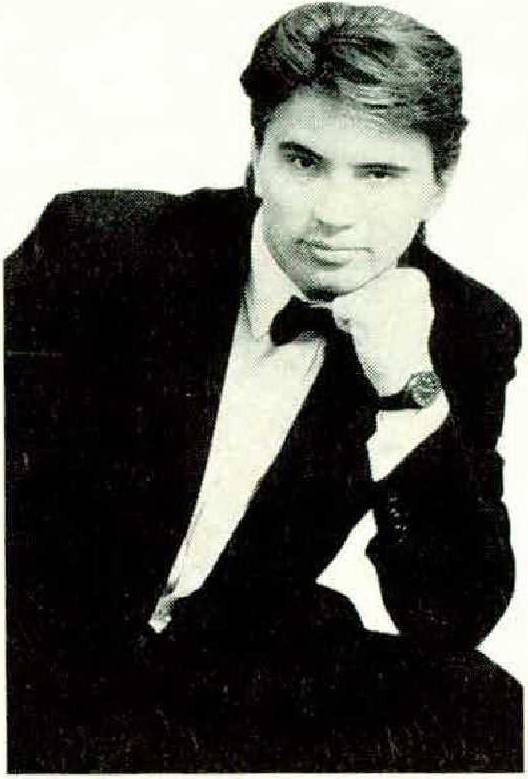 Great things are foretold for Hvorostovsky, and no wonder. The talent and the artistry are phenomenal. Now everything depends on judgment and fortune.
—M.G.