GOVERNMENT
November 6, referenda and voting for candidates for public office take place throughout the United States. Ballot initiatives this year are once again legion. On California's ballot is a comprehensive environmental package known as Big Green, which would regulate or phase out the use of carcinogenic pesticides and other chemicals, limit offshore oil drilling, and provide for the purchase and preservation of redwood forests. In Oregon an Educational Choice Initiative would allow parents, beginning with the 1991—1992 school year, to send their children to any public school in the state or, alternatively, to receive a tax credit of up to $2,500 if they choose to send their children to private schools or educate them at home. Alaska will consider a proposition to recriminalize any use of marijuana, Arizona will consider whether to honor Martin Luther King, Jr., with a holiday, Oregon whether to make mandatory the notification of a parent when an unmarried daughter who is a minor seeks an abortion, Colorado whether to limit the number of terms of office that can be served by elected state officials, including congressmen.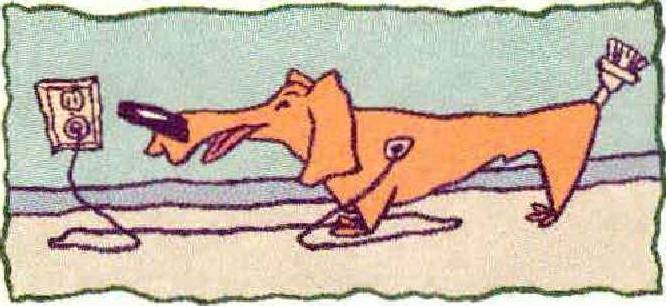 EXPIRING PATENT
No. 3,771,192. Combination toy dog and vacuum cleaner. "A toy dog closely resembling a real dog and having a hollowinterior in which is mounted a vacuum cleaner having a suction hose which is retractable from the tail end of the dog. This enables vacuuming a dog after a hair cut and grooming without causing fear to the dog, inasmuch as the vacuum cleaner noise is greatly muffed [sicj by such enclosure."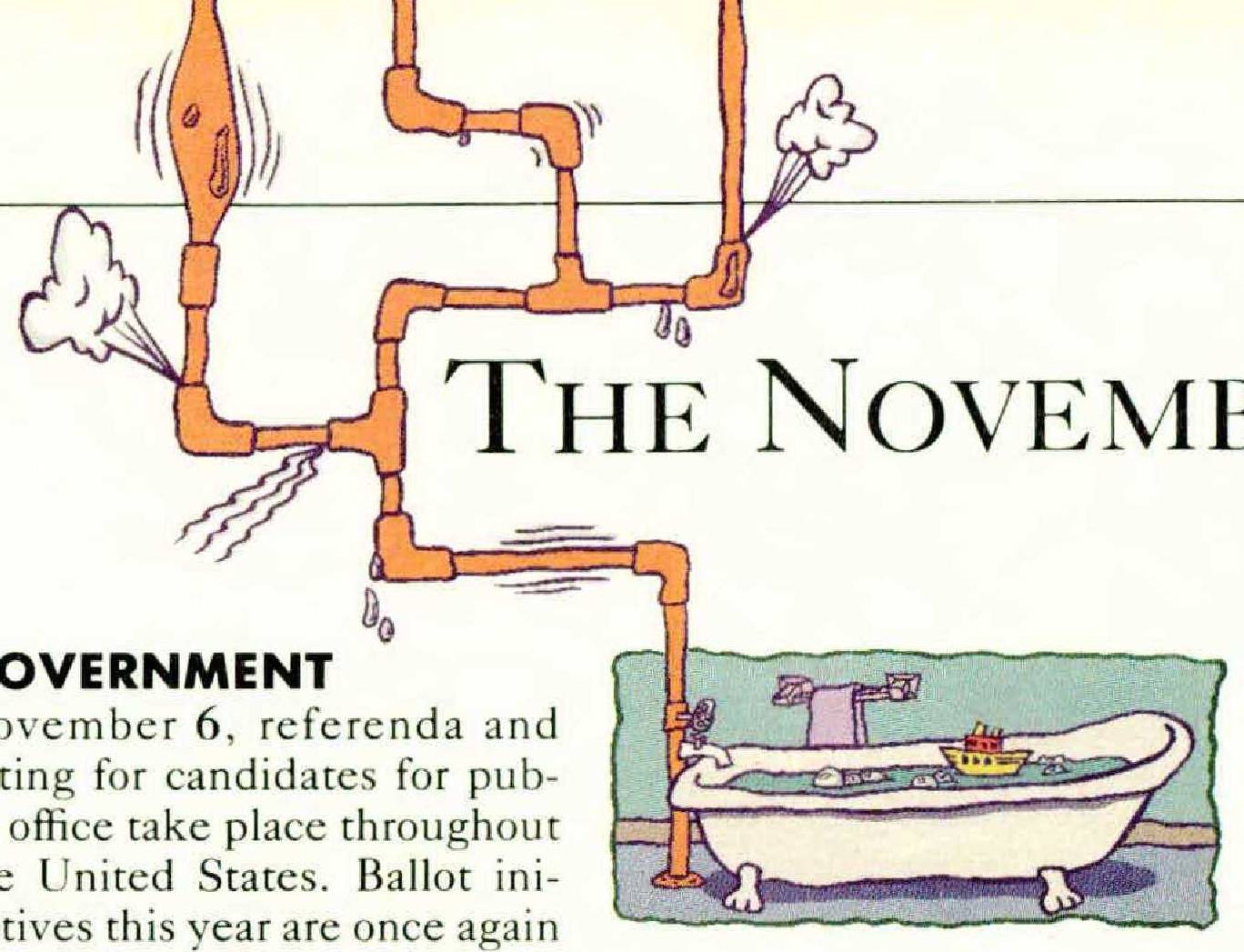 Q & A
Why is there sometimes a change in sound as water coming from the tap warms up?
Squeaks, groans, pitch changes, and other noises that may herald the arrival of hot water in the sink are generally the result of pipes' expanding (and vibrating or rubbing against their surroundings) as they are heated by the water flowing through them. The plumbing systems of most houses contain copper pipes, which lengthen more than an inch per hundred feet with every hundred-degree rise in temperature. Because water in the home can be as much as 70 degrees hotter than pipes at room temperature, the expansion, and resulting sound effects, can be significant. Noise may also be generated when the faucet is shut off abruptly, causing the sudden arrest of gallons of fast-moving water.
THE SKIES
November 2, the first Full Moon after the Harvest Moon, known as the Hunter's Moon. 4, Mars, brilliant this month— brighter than any star—tonight can be seen a mere three degrees below a fat gibbous Moon. 17, New Moon; the Leonid meteor shower is at its peak at 6:00 P.M. 19, in Point Barrow, Alaska, today, at 1:50 P.M., the Sun will set and it will not rise again until 1:06 P.M. next January 22. 20, Mars makes its closest approach to Earth tonight—about 50 million miles. Look for it high amid the constellations Hyades and Pleiades.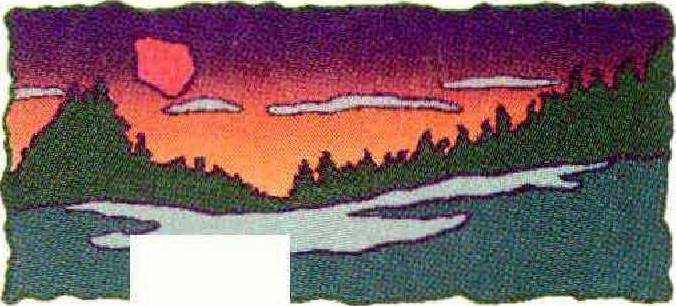 ARTS & LETTERS
November 13-15, the contents of the late Greta Garbo's Manhattan apartment, including several important French Impressionist and modern paintings, will go on the auction block in New York City. 21, the National Council of Teachers of English will announce its annual Doublespeak Award, to call attention to public statements that are deemed "deceptive, evasive, euphemistic, confusing, or self-contradictory." 27, presentation of the 40th annual National Book Awards. Also this month Simon & Schuster will publish An American Life: The Autobiography, by former President Ronald Reagan.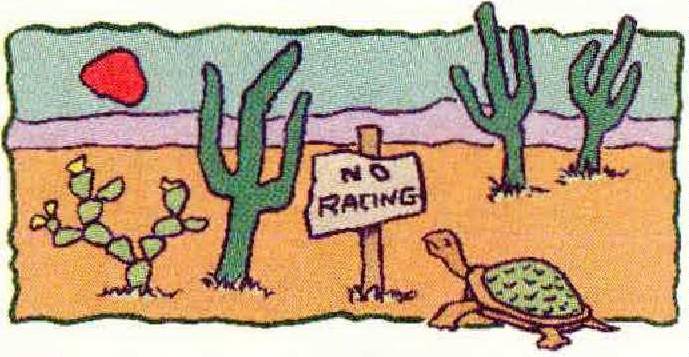 ENVIRONEMENT
For the past seven years the Saturday after Thanksgiving has seen motorcyclists roaring across the desert during the annual Barstow (California)to-Las Vegas race. Now the future of the race is in doubt. The U.S. Bureau of Land Management, which has jurisdiction over the federally owned desert and rangeland through which most of the race is run, announced last spring that in accordance with its interpretation of the 1980 federal California Desert Conservation Area Plan, it would no longer accept applications for point-to-point motorized races, in part to protect the endangered desert tortoise. Last year 1,200 motorcyclists rode the 148-mile Barstow-to-Vegas course. The American Motorcyclist Association has won a ruling that the BLM must at least consider applications for races. The bureau, for its part, is considering an amendment to the plan which would explicitly ban point-to-point motorized races forever.
HEALTH & SAFETY
November is the peak of the hunting season in New England and much of the northern half of the United States, with the opening of the seasons for duck, goose, pheasant, turkey, and big game; it is also, not surprisingly, the beginning of the peak season in North America for hunting accidents. The story here is one of improvement, thanks largely to education programs, participation in which most states and Canadian provinces now require before they will grant a hunting license. In 1967 some 2,591 accidents and 400 fatalities were reported in the United States and seven provinces of Canada; the figures have declined to 1,542 and 177 respectively, even as the number of hunters has risen.
75 YEARS AGO