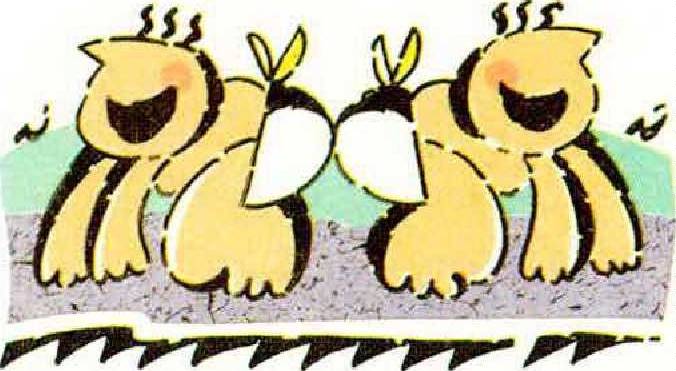 DEMOGRAPHICS
August 4-5, the town of Twinsburg, Ohio, will welcome some 3,000 sets of twins to the 15th annual Twins Day festival. The proportion of the U.S. population eligible to take part in such a celebration is markedly on the increase. In 1977 live births of one or both twins accounted for 1.9 percent of all babies born (a total of 62,880); the percentage had risen to 2.1 a decade later (a total of 81,778 babies). The birth rate of twins is increasing twice as fast as that of "singletons." Why? One reason, according to Louis Keith, M.D., of the Center for the Study of Multiple Birth, in Chicago, is the growing use of fertility drugs. Another is the growing number of relatively older women who are having children; women age 35 or over are far more likely than women in the 19-34 category to produce fraternal twins (and also far more likely to take fertility
Q & A
Why do the weigh stations on interstates always seem to be closed? Economics may be partly responsible: some states can no longer afford adequate staffs for the stations, which are intended to enforce truckers' compliance with per-axle and overall weight restrictions. The restrictions are aimed at maximizing highway safety and minimizing damage to the road surface (overweight trucks cause cracking, rutting, and misalignment of concrete slabs). Many states are increasingly turning to portable scales that can be set up anywhere along a highway. Like the proprietors of floating craps games, the patrolmen who deploy these scales are forced to shuttle their operations from place to place at frequent, unannounced intervals—the only way to stay ahead of the truckers' CB communications system. In 1988 some 700,000 trucks were found to be in violation of weight restrictions, and their operators had to adjust their loads, pay fines, or both.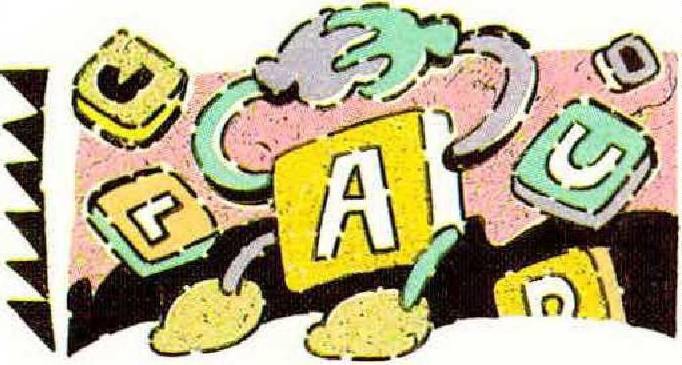 ARTS & LETTERS
August 5-9, some 400 Scrabble enthusiasts from around the world will gather in Washington, D.C., for the annual National Scrabble Championship. According to Joseph Edley, the associate director of the National Scrabble Association, the highest-scoring word ever recorded in tournament or club play was reequips, which, by falling on "triple word score" and "double letter score" squares, garnered 301 points. The longest word ever seen in tournament or club play, Edley says, was created when a player added the formation prevari to cation. Because the tiles fell across a relatively infertile area of the board and included two blanks, prevarication earned its player a mere 63 points.
THE ROAD NOT TAKEN
Two roads diverged in a yellow wood,
And sorry I could not travel both
And be one traveler, long I stood
And looked down one as far as I could
To where it bent in the undergrowth;
Then took the other, as just as fair.
And having perhaps the better claim
Because it was grassy and wanted wear,
Though as for that the passing there
Had worn them really about the same,
And both that morning equally lay
In leaves no step had trodden black.
Oh, I marked the first for another day!
Yet knowing how way
leads on to way I doubted if I should ever come back.
I shall be telling this with a sigh
Somewhere ages and ages hence:
Two roads diverged in a wood, and I,
I took the one less traveled by,
And that has made all the difference.
THE SKIES
August 6, Full Moon, also known this month as the Corn or Grain Moon. A partial eclipse of the Moon will be visible in the Pacific Ocean and eastern Asia. 12, the Perseid meteor showers, the best ones of the year, peak tonight in the hours after midnight. August is among the finest months for stargazing. On moonless nights in the hours before midnight look for the neighboring galaxy Andromeda, which is visible to the naked eye as a fuzzy patch of light between the W-shaped constellation Cassiopeia and the great square of Pegasus.
GOVERNMENT
August 2, Tennessee holds its primary elections. 6, Congress is scheduled to recess for its summer break. 7, primaries in Kansas, Michigan, and Missouri. 14, Colorado primary. 21, primaries in Alaska and Wyoming. 27, starting this week the tape-recorded messages on a federally maintained hotline for absentee voters (202-693-6500) will be revised to provide information about the 38 gubernatorial, 35 senatorial, and 435 congressional races to be decided in November. The hotline offers both information about voting from out of state and tape-recorded messages from candidates (touch-tone codes grant access to specific contenders). The hotline was first used experimentally during the 1988 elections. In that race George Bush changed his taped message weekly until the last week of the campaign, when he changed it daily; Michael Dukakis never changed his message. 28, Oklahoma primary.
HEALTH & SAFETY
Clinics and pediatricians' offices will be unusually busy this month as children report for a second (in some cases, a first) measles vaccination before school begins. Youngsters typically receive measles vaccination at 15 months, but the Centers for Disease Control and the American Academy of Pediatrics, worried by outbreaks of measles nationwide (there were 40 percent more cases in the first 20 weeks of this year than in the same period last year), have recommended that all children receive a second vaccination.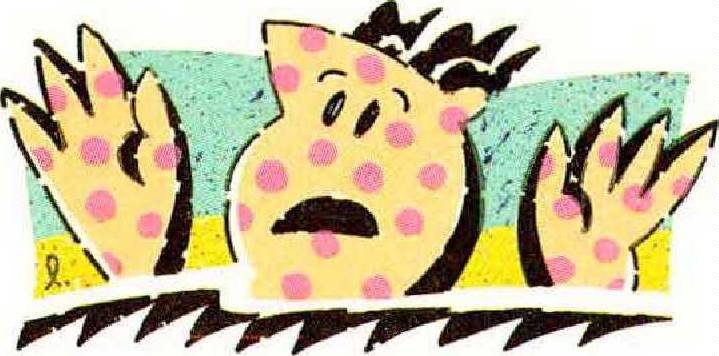 The recrudescence of measles in the United States is occurring for several reasons, including the relatively low rates of initial vaccination among poor children and the failure of some vaccinations to take hold.