Notes: How to Get Rich Quick
NOTES:

MOST PEOPCE ARE rich in some ways (good health, happy outlook, stimulating hobbies) but not in others (money). Ordinarily I'm not a complainer, but hearing about people who are rich in the money way sometimes makes me grouchy. Not long ago I decided to do something about this.
My wife and I know some people who have a house in the country (as we do) and an apartment in New York (as we don't). After talking to these people a couple of months ago I asked myself, Does the fact that we have only one place to live mean we're poor? A few days later I found myself browsing through the real-estate section of the Sunday New York Times. Buried in the fine print on page 78 was an advertisement that caught my eye. It was for an eight-room duplex apartment with two big bedrooms, a maid's room, a laundry room, a terrace, and several other rooms on the forty-eighth and forty-ninth floors of a building in a fancy neighborhood in Manhattan. By regular house standards this apartment was a little on the dinky side, but by New York standards it was palatial. A once-in-a-lifetime opportunity! Most of all, I liked the price: $12,500 a month. That works out to $150,000 a year.
So here's what I did: I didn't rent it. Not doing that gives my wife and me an extra hundred and fifty grand a year to spend on anything we like. It's not enough to make us rich rich, but it's enough to make us darned comfortable.
And not renting that apartment had an unanticipated benefit: unlike certain rich people we know, we don't have to spend half our time driving our screaming children back and forth between our place in the city and our place in the country.
A short time later, while my wife and I were still just nouveaux riches, I saw one of those Mercedes-Benz station wagons. It was parked in front of the liquor store. The car was so new that it still had the dealer's price sticker in the window. Do you know what the manufacturer's suggested retail price was? It was almost $50,000.
I was shocked. My wife and I have a station wagon, but it's just one of the normal brands. It has a front seat, a back seat, and a "way back," just like the Mercedes, and it cost only about a quarter as much. I did some on-the-spot arithmetic and decided not to trade up— a deal that left roughly $35,000 on the table for my wife and me.
Incidentally, we park our regular station wagon in our driveway. We have a garage, but it's filled with trash cans, old tires, toys, firewood, a huge pile of broken-up bricks, and an unknown number of garbage-eating squirrels, raccoons, and possums. None of this costs us anything; the driveway and the garage came free when we bought our house.
If we had rented that apartment in New York, however, we wouldn't have had a free driveway in the city in which to park our station wagon during our hectic, noise-filled visits. We would have had to pay for a space in a nearby garage. Then—merely in order to duplicate what we now get for nothing—we would have had to rent at least three more spaces for our trash cans, old tires, squirrels, and so on, plus another space for our other car, which we might want to bring to the city every once in a while on a whim. (When we first moved to the country, we tried to get by with only one car, but we quickly found out that if you don't have a second car you can't get to the repair shop to pick up your first car after one of you—this is strictly hypothetical—drives it into a big rock.) Each of these parking spaces, in the fancy neighborhood where the apartment we don't have is located, costs about $350 a month. Not renting all five of them gives us an extra $1,750 a month, or $21,000 a year, which is really just mad money for people in our bracket.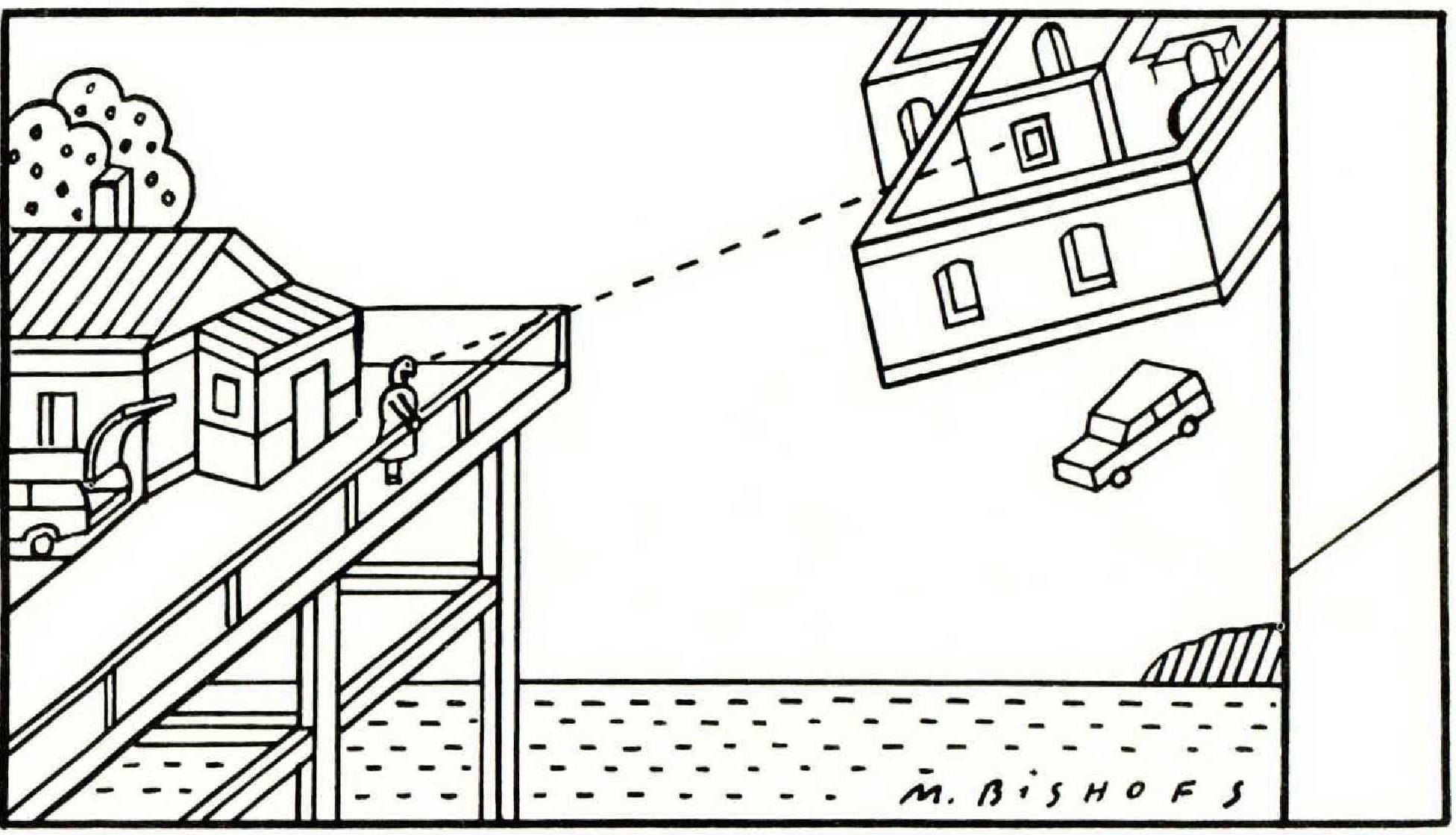 Wait, there's more. Next year those friends of ours in New York are going to send their five-year-old son to The Dalton School, where tuition for kindergartners is just under $9,000. Not us. Our daughter will be going to kindergarten right here, in the town where we live. Tuition at the school in our town is free. That means we'll have an extra nine thou to spend on non-education next year, and there'll be a lot more where that came from each year after that. We also intend not to send our son, as soon as he's old enough not to go.
The really great thing is, the rich really do keep getting richer. Just recently my wife and I celebrated our tenth wedding anniversary by forgetting it for several days and then, unlike certain people we know, not spending a couple of weeks alone on a fabulous exotic tropical island. A trip like that could easily cost $10,000—money we simply added to our pile. I also didn't give my wife one of those diamond eternity rings that say you'd marry her all over again, and she didn't give me one either.
I hate to rub it in, but my wife and I are terrifically loaded at this point. If we keep raking in the dough we might even decide to splurge on something we've always dreamed of having but never felt we could afford, like a second honeymoon, or a fancy car, or a snazzy little pied-à-terre in New York.
—David Owen