From classy window dressing to integral component
BY FRANCIS DAVIS
JAZZ is A PROTEAN music with a sense of manifest destiny. Having appropriated its harmonic system from European classical music, jazz ought to be able to annex classical instrumentation with little difficulty. But string sections are regarded with suspicion in jazz, even though soloists from Charlie Parker to Wynton Marsalis have recorded with strings, and composers from Duke Ellington to Ornette Coleman have written for them. For decades the problem was a lack of classically trained string players capable of phrasing with genuine jazz feeling. But now a good number of well-rounded string players are proficient in jazz—or at least familiar enough with it, from interpreting a half century's worth of jazz-influenced classical scores, not to embarrass themselves. The fault lies with jazz composers and arrangers, who have displayed little sophistication in writing for strings. It is said that Igor Stravinsky, before beginning work on Ebony Concerto, for the Woody Herman Orchestra, hired a professional jazz musician to show him saxophone fingerings. Aaron Copland supposedly once turned down a commission because he had no idea how to write for the guitar. In writing for stringed instruments with which they have little firsthand experience, few jazz composers have shown Stravinsky's practicality or Copland's modesty. For many of them, the actual sound of violins has been less of an incentive than the leap in class that violins are presumed to represent. Thus the combination of jazz and strings has generally resulted in fusty romanticism or amateurish experimentation.
Of course, every jazz critic has his own brief list of exceptions. Mine includes The Symphonic Ellington (Trend TR-529), Parker's transcendent version of "Just Friends" (from Charlie Parker With Strings, Verve 817-442-1), and the gossamer settings that Eddie Sauter provided for Stan Getz on the 1961 album Focus (Verve UMV-2071). I also include two recent albums that renew hope for the future of the genre by carefully avoiding the mistakes of the past.
The first of these is Three Windows (Atlantic 81761-1), by the premier jazz chamber group, the Modern Jazz Quartet. This record marks the MJQ's return to Atlantic Records and its reunion with Nesuhi Ertegun, who produced most of the classic albums that the group recorded for Atlantic from 1956 to 1974. For the occasion John Lewis—the group's pianist and music director, and a member of the pantheon of jazz composers—has opened up several of his compositions to accommodate the nineteenpiece New York Chamber Symphony.
The vintage works to which Lewis has appended strings include the 1954 "Django," his best-known composition, and the album's title track, a triple fugue introduced as part of Lewis's score to Roger Vadim's 1957 film No Sun in Venice. "Kansas City Breaks" and "A Day in Dubrovnik" are newer works that Lewis has recorded in various settings, although never before with the MJQ. Even "Encounter in Cagnes," the album's one premiere and the final cut with strings, sounds vaguely familiar, because it disguises a strain from "Two Degrees East, Three Degrees West," an insinuating 1950s Lewis blues.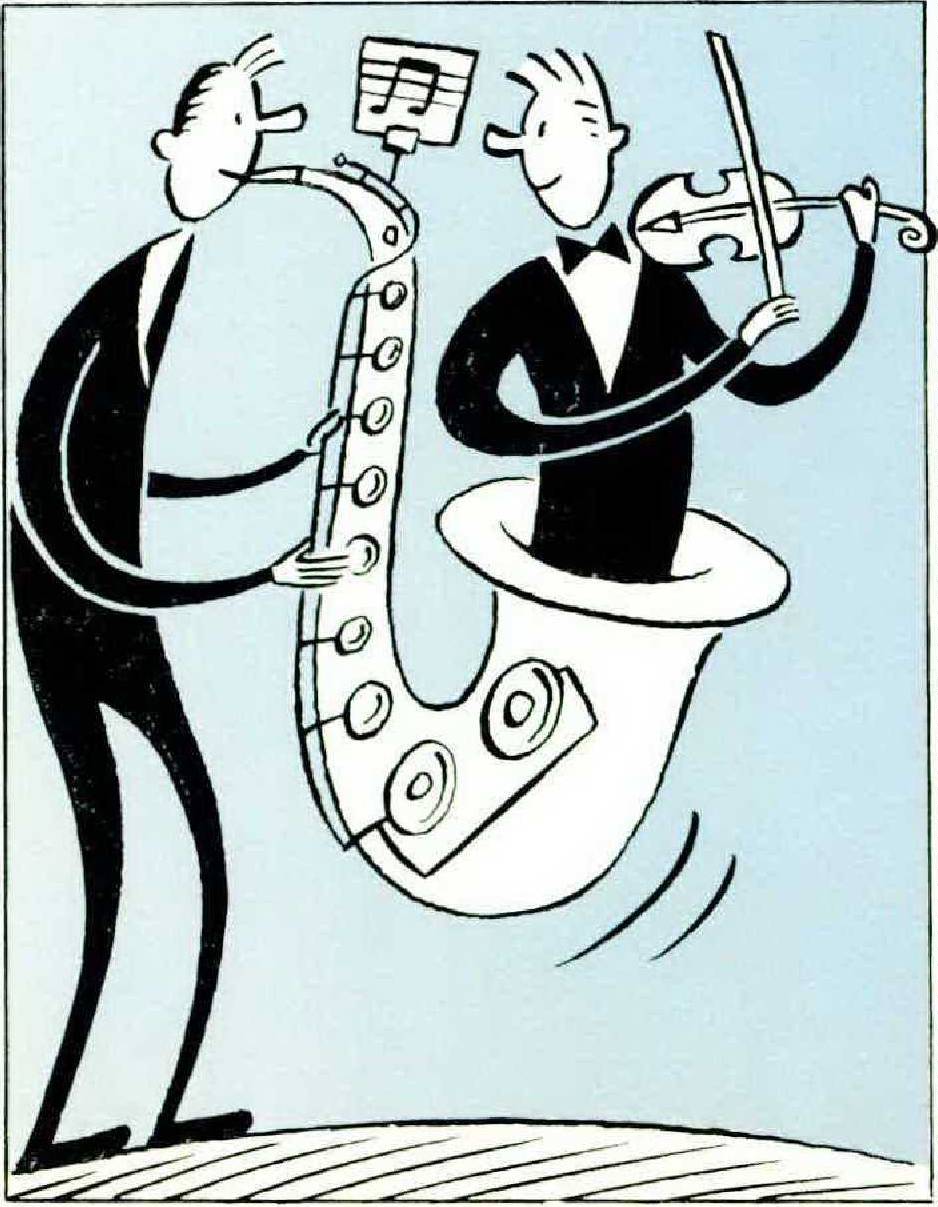 Lewis's most attractive characteristic as a composer has always been his sense of proportion. But in decorating the works on Three Windows with strings, he has deflected attention from the intricate detail that made these works so appealing in the first place. The exception is "A Day in Dubrovnik," an evocative three-part suite that gives the illusion of having been conceived as a discourse between the MJQ and the chamber orchestra. The stately second movement, with its tensile, Vivaldi-like violin strokes, represents the most fruitful of Lewis's many efforts in writing for strings, and the most successful of his attempts to make a larger ensemble privy to the intimate dialogues that are the MJQ's trademark. The opening and closing movements also deliver their share of felicities—call-and-response with the strings; tension-generating stop-times and rubatos; dovetailing, indigo thematic improvisations by Lewis and the vibraphonist Milt Jackson; and the usual selfless teamwork from the bassist Percy Heath and the drummer Connie Kay. "A Day in Dubrovnik" is a masterpiece of its kind, as blissful a marriage of jazz and strings as one might wish for. The strings never seem an afterthought. In fact, when the MJQ performed the piece without strings on the American Public Radio program St. Paul Sunday Morning last August, the element of grandeur was missing.
THE DRUMMER Max Roach, still a pacesetter some forty years after sparking several of Charlie Parker's best recordings, is responsible for the other recent album that successfully integrates strings. Bright Moments (Soul Note SN1159 and 121-159, distributed by PolyGram Jazz) is the second album by Roach's Double Quartet, which is made up of his long-standing regular group (the trumpeter Cecil Bridgewater, the tenor saxophonist Odean Pope, and the bassist Tyrone Brown) and the Uptown String Quartet (the first and second violins Diane Monroe and Lesa Terry, the violist Maxine Roach, and the cellist Zela Terry).
At face value Bright Moments is less ambitious than its predecessor, the 1985 release Easy Winners (Soul Note SN-1109 and 121-109, also distributed by PolyGram Jazz), which boasted two sweepingly elegiac works—Pope's "Sis" and Roach's "A Little Booker." But on EasyWinners the strings were subordinate to horns and percussion. This second album strives for, and generally achieves, a greater instrumental parity, and its low-key affability is not the least of its virtues, given the genre's potential for bloodless abstraction. Instead of merely underlining solos, as on much of Easy Winners, the strings trade choruses on Bridgewater's arrangement of Randy Weston's "Hi Fly,"join in the collective improvisation on Pope's "Elixir Suite," and achieve an especially provocative consonance with Pope's tenor saxophone on both Steve Turre's "Double Delight" and Brown's "Tribute to Ellington and Mingus" (it's a matter of like attracting like, because Pope's lower register is cello-like in its astringency). But the album's piécede résistance is the title track: a festive interpretation of Rahsaan Roland Kirk's "Bright Moments," with the strings punching out the theme staccato, like a big-band brass section. Not surprisingly, the arrangement is by Frank Foster, now the director of the posthumous Count Basie Orchestra and long one of the wittiest and most inventive of big-band arrangers.
Bright Moments turns coy in spots, with unison string passages that sound overly genteel. But the members of the Uptown String Quartet, all of whom are classically trained, display a genuine affinity for jazz, and no wonder: Maxine Roach is Max Roach's daughter, and the Terry sisters are the trumpeter Clark Terry's nieces. The strings are integral to Roach's conception, not just a bid to cushion his music's hard blow to win middlebrow acceptance—this is modern jazz at its most unfettered and direct. Best of all, the setting encourages circumspection on the part of Bridgewater and Pope, both of whom have been guilty of prolixity in their past efforts with Roach's band. By doubling the size of his group Roach has made it sound smaller and more intimate. The strings pull in the slack.
Both Bright Moments and "A Day in Dubrovnik" do more than strike a satisfying but temporary bargain between jazz and chamber music. "A Day in Dubrovnik" serves as a reminder that jazz has a flexible chamber tradition of its own to call on, going back to the John Kirby sextet and Benny Goodman's small groups and today epitomized by the Modern Jazz Quartet. Bright Moments reminds us that jazz also has a delightful habit of absorbing whatever strikes its fancy. □