DEMOGRAPHICS
Americans take a vacation from shopping centers and malls this month. If previous January trends are repeated, the volume of clothing sales will decrease by 60 percent; the volume of retail sales overall will decrease by as much as 30 percent. Goods that sell briskly in January are mainly those associated with bad weather: for instance, children's vitamins, vaporizer additives, and car batteries. Not surprisingly, the year's highest unemployment rates usually occur in January. The number of out-of-work Americans, many of them former department-store clerks and cashiers, will rise this month by about a million.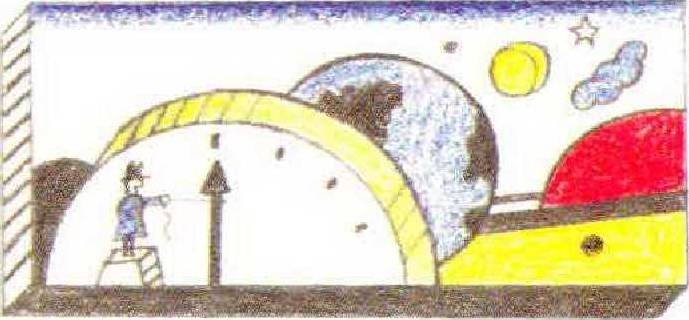 THE SKIES
The year 1988 is starting one second late; this is because a "leap second" was added to 1987, at 23:59:59 on December 31, Universal Coordinated Time, to correct for the slightly erratic (and slowing) rotation of Earth. The decision to add a second to man's time is made by the Bureau International de l'Heure, in Paris. January 3, Full Moon, also known this month as the Wolf Moon; at 7:00 P.M. ESTon this day Earth reaches its perihelion — the point closest to the Sun; later this night watch for the Quadrantid meteor shower. 19, New Moon.
NEW STAMPS
January 2 and 9, two 22¢ stamps honoring the bicentennial of the ratification of the U.S. Constitution in Georgia and Connecticut to be issued in Atlanta and Hartford. 26, a U.S. 22¢ and an Australian 37¢ stamp to be issued jointly in Washington, D.C., and Canberra, in celebration of the 200th anniversary of British settlement in Australia.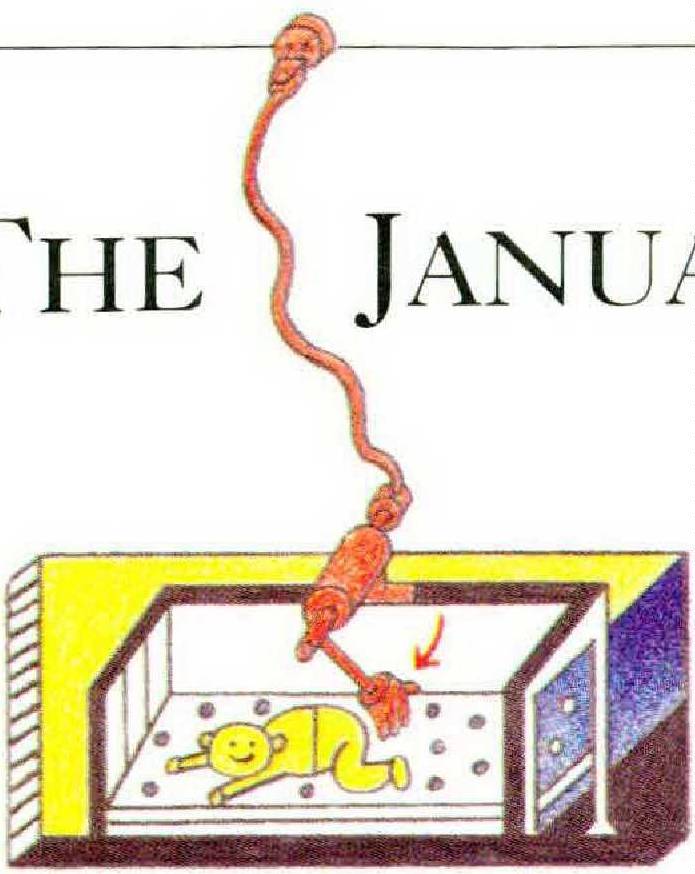 EXPIRING PATENT
No. 3,552,388. Baby-patting machine: "A device for patting a baby to sleep by means of periodic pats upon the rump or hind part of the baby, the device comprising a bracket supporting a motor having |a] pulley on the motor shaft, and the pulley supporting an arm having a soft pad at one end which pats the baby."
ARTS & LETTERS
Sometime this month American prime-time TV will make its debut in the People's Republic of China and some 500 million Chinese will get a chance to see The Winds of War. This and other American programs to be aired were chosen by China Central TV, the national television network, from a list of recommendations made by Universal, Paramount, and MGMUA studios. Coming soon: The Jesse Owens Story, Space, Marcus Welby, M.D., Columbo, and Fam ily Affair. January 11, the winners of the John Newbery and Randolph Caldecott medals, awarded to a children's book author and artist, respectively, to be announced today.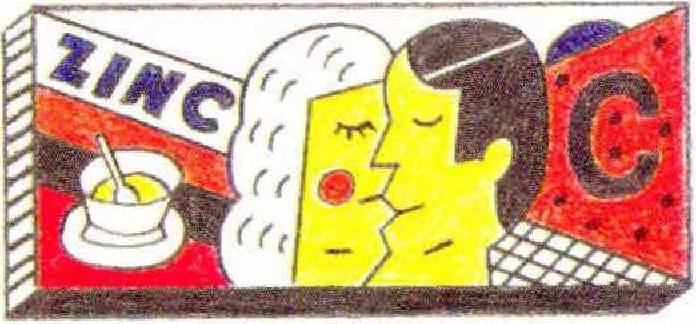 HEALTH & SAFETY
The common-cold season is in full swing; this year's fad cure is zinc. The scientific evidence in support of zinc as a preventive or remedy is, alas, about as slim as that for the powers of Vitamin C or chicken soup (if chicken soup does work, it may be because of the steam). Hand-to-hand contact spreads colds with abandon but kissing does not; cold viruses appear capable of infecting cells in the nose but not those in the mouth. The most promising recent scientific findings about colds involve "kinins" — chemicals that appear to be associated with such symptoms as sore throats and runny noses. It remains to be seen, however, whether it is possible to block kinins and alleviate cold symptoms. Research is under way.
FOOD
In the month ending with the third week in January, if past trends hold, the membership of Weight Watchers International will double. And if past trends hold, membership will thereafter diminish at a faster rate than the members themselves. According to the Calorie Control Council, in Atlanta, a third of U.S. adults make 3 to 5 attempts a year at dieting.
ENVIRONMENT
"The blackest month of all the year/Is the month of Janiveer" — old English proverb. January is the coldest month, on average, throughout the country, but low spirits and low mercury are often buoyed late in the month by the more or less regular January thaw. Meteorologists call such a temperature abnormality a "singularity,"and have determined that this one most often comes between the 20th and the 26th. Watch for honeybees to emerge from their hives in a futile search for flowers, and for tiny, litter-dwelling snow fleas to appear on the surface of the snowin great hordes, feeding on the algae that grow there, and reproducing.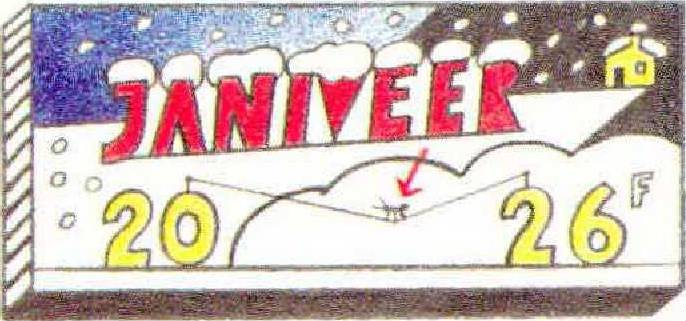 GOVERNMENT
January 1, as mandated by the Tax Reform Act of 1986, a new 2-bracket system replaces last year's 5-bracket one (which in turn replaced the old 15-bracket system). For the nation's wealthiest taxpayers (couples with a taxable income above $149,250, for example) the phase-out of the personal exemption begins; for the rest, the personal exemption rises slightly, to $1,950. And after this day presidential candidates who requested and qualified for federal funds to match campaign contributions by individuals can begin collecting that money, even if they have dropped out of the race. Joseph Biden, who withdrew in September, has qualified to receive federal funds. Gary Hart, who did not apply for federal funds until after his withdrawal, has not qualified to receive federal funds. 19, the 100th Congress reconvenes.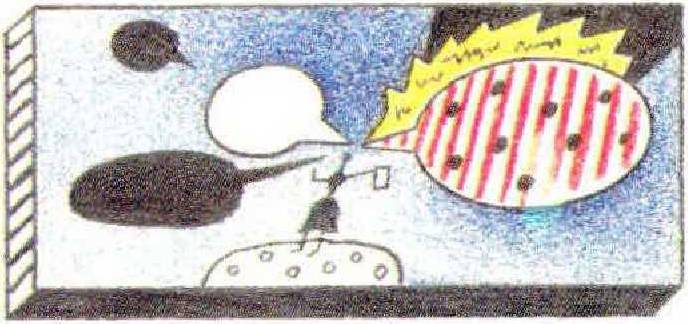 125 YEARS AGO