Ralph Lauren's Achievement: He Has Built an Empire Out of Our Nostalgia for a Lost Age
IN THE LITTLE more than a year since Ralph Lauren's flagship Polo store opened in the old Rhinelander mansion, at Seventy-second Street and Madison Avenue, in New York, it has become a cultural landmark, an "instant classic," to borrow a term Lauren's publicists once used to describe the success of his women's perfume. Tourists overheard planning their rounds of the Upper East Side museums now include the store on their agendas: "Today we're doing the Whitney, Ralph Lauren, and the Frick. ..." On any given afternoon its many rooms are filled with people milling distractedly about, their steps slow, their eyes anxious for fear that they might miss something. They are, for all intents and purposes, on a house tour. 1'They call each other's attention to the antique steamer trunks stored high on shelves above the display cases, to the violin resting alongside a scroll of sheet music, to the antique Waterford crystal chandelier; they admire the Art Deco green glass panels etched with polo players (relics of the Westbury Hotel's Polo Lounge, before its recent renovation) and the gilt-and-mirror vitrine (from Cartier in Paris); they smile when they come to the boys' department, where antique model racing cars are strewn on the bottom of an armoire, like toys on the floor of a closet; they climb the magnificent hand-carved mahogany staircase, its walls lined with gilt-framed hunting scenes and portraits of somebody's ancestors; they sign the guest book, lying open beneath an enormous arrangement of fresh flowers on a table in the entrance hall. Every last detail is perfect, right down to the books left scattered about as if someone had just been reading them: the leather-bound Nicholas Nickleby, resting on a table next to the elevator; the three-volume Birds of the British Islands, stacked on an ottoman in the boudoir; the collectors' edition of the works of Eugène Sue, standing on the mantel. Throughout the store young, pink-cheeked men and women greet the crowds, seeming less like salespeople than members of the family, quietly steering visitors away from the private quarters. "How are you today?" they say, or "Good morning," but never "Can I help you?" With tidy fires burning in every grate, the beds (on the top floor, the home-furnishings department) turned down for the night, the teacups on the end table, the house looks lived in, like a home. One begins to wonder what it must be like after closing, when the soignè inhabitants surely retire to their rooms and dress for dinner, reconnoitering for drinks among the men's shoes in the library before going upstairs to dine among the suits.
This house is the grand seat of Lauren's far-reaching empire, a monument to his phenomenal success which has been praised by some people and decried by others, often for precisely the same reasons. He is either an impassioned connoisseur or a shameless plagiarist, appropriating objects, eras, and styles and signing his name to them. (Last December, The New York Times ran a story about "the Laurenization of New York," documenting his influence on other merchants' displays, as if the notion of Victorian Christmas had never existed until Lauren discovered it.) Either he has brought the classic virtues of men's tailoring to bear on women's clothes or he has consigned women to wearing modified versions of the clothes that men wear. He epitomizes American fashion either at its best, easygoing and glamorous, derived in equal parts from the great outdoors and Hollywood movies, or at its worst, contrived, based on received notions and images, with no affinity for the body and no flair for design. Either he is the Great American Success Story (a biography is under way), a self-made man, now personally worth more than $300 million, living in a world he has envisioned, outfitted, and furnished, or he is a playactor, a Jew pretending to the life of the landed gentry.
Lauren was born Ralph Lifshitz, in the Bronx, in 1939, and raised in a fourroom apartment overlooking Mosholu Parkway. His surname was changed when he was seventeen—by his father, according to some versions of the story, by Ralph and his brother Jerry, according to others. He studied business at the City College of New York, worked as a salesman at Bloomingdale's and Brooks Brothers, and peddled ties. In 1967 he persuaded Beau Brummel, a men's clothing manufacturer, to let him design a line of neckties, which were four inches wade at a time when the standard width was two and a half, and made from patterned silks that looked like upholstery fabrics. Building on the ties' success, Lauren branched out into a line of men's wear; then women's wear; and eventually fragrances, linens, leather goods and luggage, shoes, and—last year—furniture. Apart from a financial crisis in 1978, which prompted him to restructure the business, Lauren's expansion has been brisk and uninterrupted. And as his business has expanded, he has consolidated his image.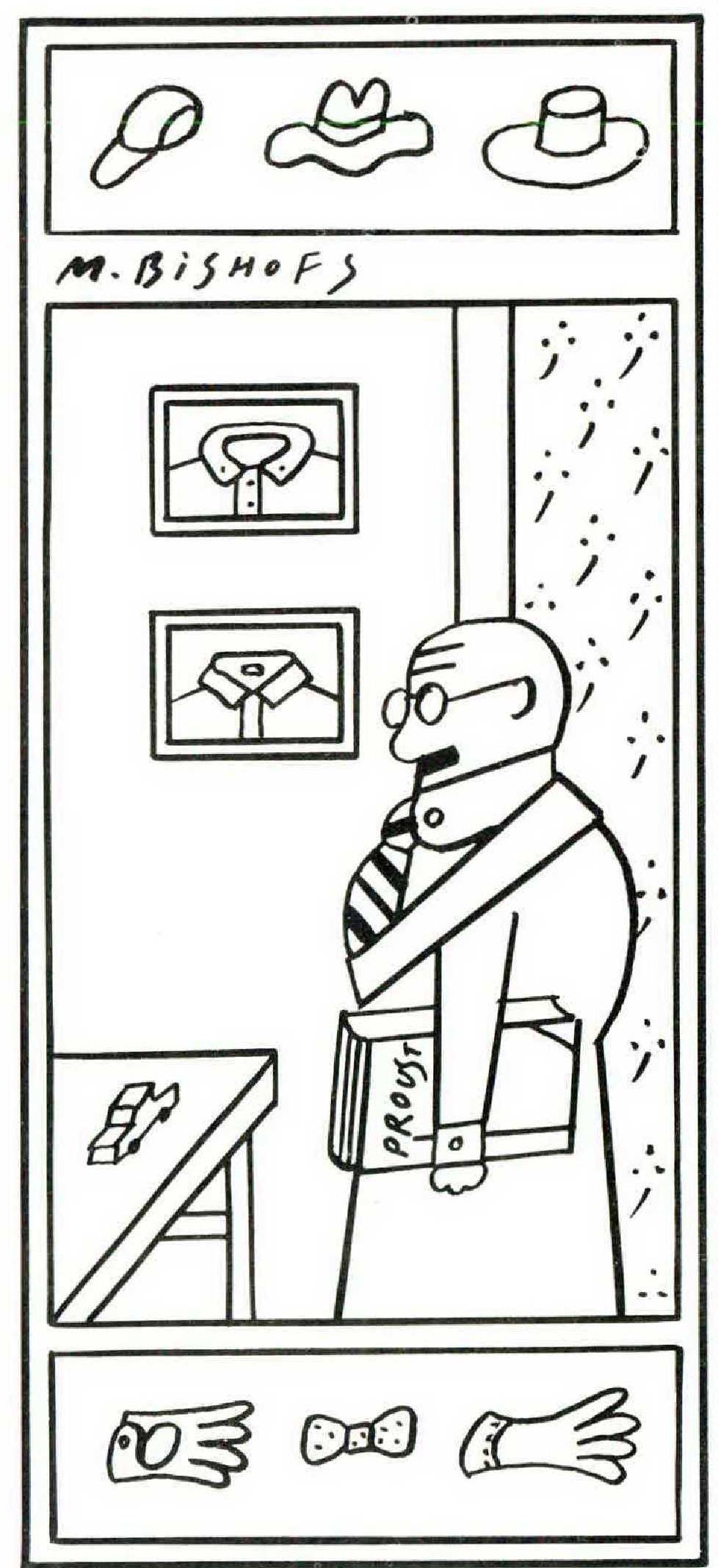 Lauren's men's wear was admired early on for its quality (he insisted on all natural fibers at a time when other designers routinely used synthetic blends) and its cut, which seemed to be for an opinionated Brooks Brothers customer who had traveled the world and brought home a few improvements. For the movie of The Great Gatsby he outfitted Robert Redford as Jay Gatsby, the man with shirts by the dozen. Lauren established himself as an authority in men's tailoring just as the notion of androgyny was beginning to seem sexy and appealing. Women dressed in men's tuxedo shirts and pants, ties, and hats, as Diane Keaton did in Annie Hall, wearing clothes designed by Lauren. He offered women scaled-down models of fine men's shirts, fitted tweed hacking jackets, skirts pleated at the waist like men's trousers.
In the early seventies Lauren also laid claim to the western style, with chambray shirts, corduroy prairie skirts, separates in denim, chamois, and suede—a rugged, casual look that celebrated the frontier spirit and nicely dovetailed with a then widespread longing on the part of thousands of city-dwellers for a pair of cowboy boots. Soon Lauren appeared in his own advertisements, silver-haired, suntanned, smiling, wearing a work shirt and faded dungarees, at home on the range. The folk-artsy, loving-handsat-home side of his work—sweaters depicting a schoolhouse, lace-collared blouses—has gradually merged with this western look in a category that might best be labeled Americana, perpetuated now in a separate collection, called Roughwear.
Lauren is still turning out high-class haberdashery for men and women, but lately its style has come to be indistinguishable from his Anglophilia. Lauren's English phase got off the ground around the time of Brideshead Revisited and has run right up to the present, seemingly encompassing such cultural milestones as Chariots of Fire, Out of Africa, and the Great Treasure Houses of Britain exhibition at the National Gallery of Art, in Washington.
Lauren occasionally works in other veins, among them a bright-colored, splashy-printed style of resort clothing that at its most casual suggests the beach in the Hamptons and at its most formal calls to mind Rick's Bar in Casablanca. In some years, some seasons, his references are pointed. In others they are as generic as the monogram embroidered last spring on his women's blouses, a tangle of lines that look as if they ought to form letters but don't. Still, time and again Lauren returns to the tunes he knows best—one an American anthem, the other a stately hymn to the upper class—and it is in these that his voice is heard most distinctly.
LAUREN HAS PERSISTENTLY denied that his clothes are fashion, and while it's true that he doesn't engage in the seasonal variations on hemlines and silhouettes that occupy most couturiers, there is something disingenuous about this claim. More, perhaps, than any other designer of our era, he has anticipated our collective longings with such splitsecond timing that he has managed to produce what we wanted next, just before we realized that that was what we wanted. In this sense his work has consistently been at fashion's very height. Lately our appetite has been for tradition, as we've struggled to make the past somehow continuous, to keep it alive in the moment at hand. This effort manifests itself in any number of ways, from campaigns to preserve our architectural heritage to a newfound enthusiasm for debutante balls to the rediscovery of silent films. For his part, Lauren makes clothes distinguished by a certain dapper stodginess, reprising a style long associated with old families and old money, and designing furnishings that appear to be antique but nonspecific, so that they manage never to look like exact reproductions.
But neither do they have any life of their own. Wandering through his store, one can't help but be struck by how incidental the clothes, which are totally lacking in "hanger appeal," seem to the overall picture. Even his home furnishings are best seen in context. It is the setting that makes sense of them for us. In fact, the full complement of Lauren's achievement can best be seen not in his products but in his advertisements and his stores, in which he fully articulates the vision he is marketing.
Lauren's ads, ingeniously photographed by Bruce Weber, depict fairskinned, fine-boned people of all ages— or rather little girls, young women, and men of all ages—but none of the Third World types chosen to be the Benetton stores' ambassadors to the public, or the frowsy white trash that inhabits the ads of Georges Marciano. The scenarios, which generally run to ten or twelve pages, have in the past included a visit to a family swathed in pinstripes, herringbones, Harris tweeds, silk paisleys, and fur-collared cashmeres, as they lounge about what looks to be one of the stately homes of England, complete with chintz-slipcovered chairs, back issues of Country Life, a canister of walking sticks in the hall, and two resident vellow labs; and an African safari, the slightly sunburned participants resplendent in straw hats and khaki, white linen, and suede, the tea table set with a silver service, a Land Rover in the background, a cuddly lion cub draped over one man's shoulders. The most recent was a field trip to an artist's weathered studio somewhere in the tropics (in the grand tradition of Gauguin's sojourn in Tahiti, perhaps), a room strewn with old rattan furniture and picture frames, a half-finished canvas on the easel, the painter himself wearing a shirt and tie, Prince of Wales plaid trousers, and navyblue Keds-style sneakers, the woman at his side (his model, his muse?) in a strapless flower-sprigged sundress and thongs. In stark contrast to the freneticism that prevails in most fashion photography, Lauren's people exude dignity, tranquility, and preoccupation—their minds are elsewhere, far from the clothes they're modeling. They look as if they've simply been observed during the quiet course of an average day—at home, at the club, on vacation. They are, clearly, private people, not in the least flamboyant, and yet when faced with the camera's gaze they meet it steadily; at other times they stare off into the middle distance, deep in thought.
In advertisements for Lauren's Home Collection there are no people. Still, the rooms look less like decorators' showrooms than like living quarters conveniently glimpsed when the occupants were out. Among last winter's designs was one for a slate-blue room dominated by a huge Victorian carved mahogany bed, dressed in paisley, pinstriped, and windowpane-plaid sheets and topped with a claret velvet comforter, on which a fur coat is nonchalantly draped; in the background stands a zebra-patterned wing chair, a pedestal displaying a marble sculpture of a man's head, and a grand piano topped with pictures in silver frames and a vase filled with white peonies. One half expects to see Noel Coward seated at the keyboard. But whether the rooms are empty or occupied, the approach is the same—always photojournalistic, persuading us that this world we see before us actually exists, that events are taking place in it even as we peruse a magazine. These pictures are the visual equivalent of eavesdropping and, better than anything else he has produced, they illustrate Lauren's conscientious efforts to create what he has called "the whole atmosphere of the good life."
The message telegraphed by these ads is that Lauren's clothes are for people whose lives are privileged, satisfying, comfortable, tasteful, leisurely, even luxurious—in short, better than the average person's life may be at the moment, but not beyond imagining. Here is a paradise, but one that is possible on earth, inhabited by people who qualify as aristocrats—if not by their blue bloodlines, then by their refined and sensitive natures. They are also WASPS. Not since Mainbocher dressed the young society matrons of the forties and fifties has a designer explicitly invoked such snob appeal in his clothes. Some critics have roundly condemned Lauren for marketing a fantasy package of the WASP life, as if it were his to sell; some have looked the other way. But deep down there seems to run a current of resentment, grounded in the bitter notion that a Jew from the lower middle class isn't entitled to the style of the Connecticut gentry. One executive of a tweedy New York men's store told me not long ago, "We are what Ralph Lauren is trying to be." Remarks like this have a dismayingly anti-Semitic sound, but they also beg a question: Is it objectionable for someone to affect a style he admires, if he wasn't born to it? It is, after all, a free country.
When Lauren re-creates the look of an English country house, or of the Adirondack "camps" that were wealthy New Yorkers' wilderness retreats in the early part of this century, or of the manor houses on the north shore of Long Island, the result is always recognizably Lauren's, not to be mistaken for the real thing. His renditions are more emphatic and spiffier than the originals, his colors bright instead of faded, his effects a little too studiously achieved. Like a lot of Americans, he probably formed his first impressions of the world beyond his immediate neighborhood at the movies. One imagines that his Paris is the Paris of Gigi, his Wild West that of High Noon, his Main Line Philadelphia the house where Katharine Hepburn lived in The Philadelphia Story. His career may indeed be the Great American Success Story, not so much because he rose from hand-me-downs to vast riches as because he has re-created the world according to his imagination and then recreated himself as the sort of person who would live in it.
"I was a New York kid playing basketball, playing baseball," he told one interviewer. "The clothes were a dream. ... a setting, part of a world." He told another of his job as a glove salesman, driving around Long Island with his box of samples strapped into the passenger seat of a used Morgan: "I was twenty-two, and I was wearing custommade suits. I thought I was Douglas Fairbanks." At one point he considered becoming a history teacher, because he liked the idea of dressing in tweed jackets with suede patches at the elbows and smoking a pipe.
"My clothes sell," he contends, "because I'm the consumer, and I haven't lost touch with that." What makes his images so resonant is not only that they embody our fantasies of what it must be like to lead a certain kind of life but that they seem to embody his fantasies too. His inspirations are intensely personal. His Home Collections have closely paralleled his own houses: a tropical retreat in Jamaica, a 6,000-acre working ranch in Colorado, a beach house at Montauk, an apartment in Manhattan. Those who know him report that he has never lost his childlike delight in a new toy. On the desk in his office are miniature models of the racing cars he owns.
Lauren is in a sense the quintessential designer for the newly rich, proving by his own example that enough money can buy anything, including the semblance of tradition, a facsimile past—not a pedigree, perhaps, but the things pedigreed people own. And that is what counts, according to Lauren's view of the world. The crux of a person's identity, the experience of being that person, the aura of urbanity or erudition or sportsmanship that surrounds him, resides in the trappings, not in the person himself. There are shortcuts. One needn't ride to the hounds, for example, to wear jodhpurs. (Lauren wore them to cut the ribbon at the opening of his New York store last year.) One needn't be well read, so long as one surrounds oneself with books. One needn't play the piano, so long as one has a piano. In short, one can be whoever one wants to be. Or—more accurately—one can seem to be whoever one wants to be. There is in all of this something touchingly naive.
IN THE WINDOW of his store on Madison Avenue, on a royal-blue flag edged in gold silk fringe and draped over a table, Lauren displays his Achievement. According to W. A. Copinger, in Heraldry Simplified, a man's Achievement is defined as his "coat of arms with all the exterior ornaments of the shield, together with the quarterings duly marshalled in order," and it signals his identity and ancestry to any passing armorist. According to a friend in London, an amateur expert, the motif—or, frankly, heraldic pastiche—Lauren has chosen for himself would be entered in the registers of Garter King of Arms, kept at the College of Arms, on Queen Victoria Street, in London, in these terms:
Crown. A circle of gold, issuing therefrom four crosses patée and four fleursde-lis, arranged alternately: from the crosses patée arise two golden arches ornamented with pearls, crossing at the top under a mound, surmounted by a cross patée, also gold, the whole enriched with precious stones. The cap is of crimson velvet.
Arms. Quarterly: first, Azure, two lions passant in pale, or; second, Gules, a gridiron, or; third, Or, a bend sinister, azure; fourth, Azure, three fleurs-de-lis in chevron, or; the whole encircled with a garter, azure, ensigned "EST MCMLXVII," or.
Compartment. A triumphal wreath of laurel, argent.
Motto.POLO.
Lauren's Achievement was probably pieced together by one of his art directors, whose concerns, we may imagine, were purely graphic. Nevertheless, it is laden with meanings, among them the implication that Lauren's ancestry on his father's side can be traced to two lions (a variation on the Romulus and Remus story, perhaps); the improbable claim that his mother is somehow descended from Saint Lawrence, a martyr grilled over red-hot coals (the gridiron) and a monk; the assertions that Lauren is also descended from a bastard (the bend sinister) and, lastly, from a roly-poly Capetian king of France. In heraldry, groups of three are almost always laid out in a triangle, reflecting the coat of arms's origin as a medieval T-shirt—two symbols at the top, indicating the width of the shoulders, the point of the triangle at the waist. Lauren's arrangement in the fourth quarter—one fleur-de-lis at the top, two at the bottom — is upsidedown, thereby conjuring up an image of Humpty-Dumpty.
Lauren apparently takes it for granted that by divorcing symbols from their contexts, he can unburden them of their specific meanings and yet somehow leave their general sense intact. If his coat of arms isn't meant to be taken literally, its suggestion of aristocratic glamour surely is. Likewise, he strips objects and clothes of their function and expects them to retain their integrity. But a ranch hand wears dungarees because they're practical for roping cattle, not because he likes the way they look; an English country gentleman wears flannels and tweeds because they're suited to his climate and his leisure; an artist wears what's comfortable; a fisherman, a golfer, or a huntsman wears the gear appropriate to his sport. At first glance Lauren's approach to these many genres strikes us as purely superficial, but on second thought it seems to spring from some deep restlessness and discontent. Like a lot of people who make their living in the fashion business, Lauren is ironically enamored of people for whom clothes are not a self-conscious means of expression but a function of the lives they lead. Oh, to be all caught up in something other than fashion and still have style! The instinct behind this notion is, I think, a sound one, an attempt to affirm that there's something more to life than clothes. But, sadly, Lauren's only notion of how to go about getting beyond clothes to whatever else life might have to offer seems to be to dress the part of someone who never gives clothes a second thought. This, of course, changes nothing.
Lauren is not so much a designer as a connoisseur, calling our attention to the things he appreciates. Other designers, masters of fashion, like Yves Saint Laurent, Emanuel Ungaro, Valentino, Galanos, Geoffrey Beene, trade on images that are specifically upper class but work in terms that are inventive and abstract. Lauren deals in the familiar, and his terms are loaded. One looks at an outfit by Saint Laurent and is informed by the sophistication of its cut and the sumptuousness of its fabric that the woman wearing it must be wealthy. One looks at an outfit by Lauren and concludes that the woman wearing it is wealthy because that is the way wealthy women supposedly look.
In books like Sinclair Lewis's Dodsworth and almost anything by Charles Dickens, in movies like Alice Adams, The Promoter, and Stella Dallas, in Pygmalion and, more recently, in Me and My Girl, people imitate their betters, only to be punished for their ambition (sometimes) and to learn that their betters aren't really better off after all in any of the ways that matter. In Lauren's version of the story, however, upward striving not only goes unpunished, it is applauded as the apotheosis of a self-made man. He ascends to the realm of the rich and discovers it to be a far nicer world than the one the middle class inhabits; he savors its every detail. This is the romance, an American parable in the manner of popular fiction like Ellis Island and confirming that America is still the land of opportunity, that the path to the top may be narrow but it's open. We look at Lauren in his various poses and think, Oh, come off it, but all the while some sentimental voice in our head is saying, Well, good for you. And the moral to be drawn from his story is reassuring: if he has acquired all this for himself, then it's accessible to us, too.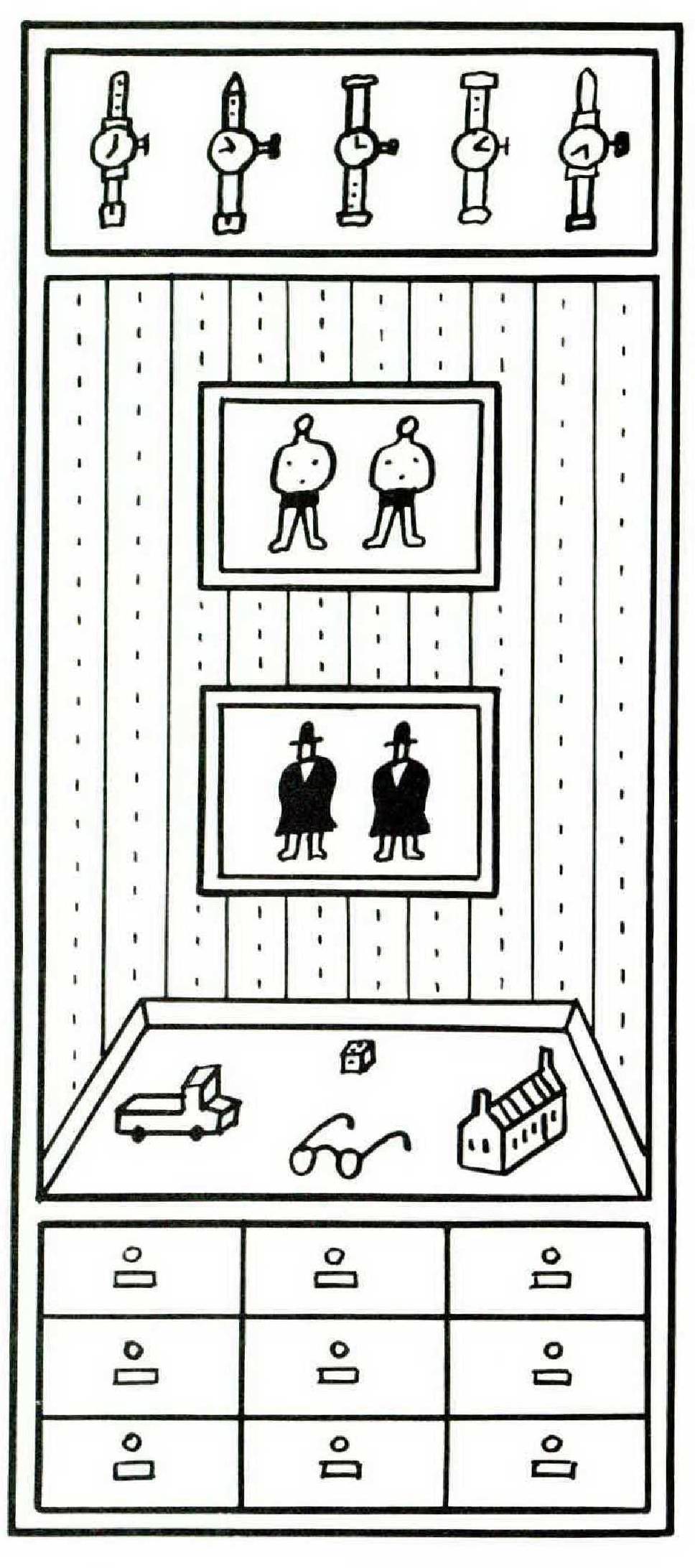 Lauren plays on our ambivalence about the upper class. We grant him the license to pretend to a grandeur that isn't his by birth because we are disillusioned with the rich. The trials of Claus von Bulow, the contest over Seward Johnson's will, the indictment of Ivan Boesky, and The Two Mrs. Grenvilles have taught us that the upper class is corrupt. The rich, who occupy that place on high that the rest of us have been striving to get to, are steadily slipping in our esteem, disinheriting themselves from the appurtenances of their class. These people, we think, don't deserve what they've got. Their houses, their clothes, their antiques, their cars, should be in the hands of people who can appreciate them. If the rich won't play their part as stewards of the finer things in life, then those things should be awarded to people who will. This is, appropriately enough, the age of "the democratization of polo," with members of "a new breed of wealthy people" taking lessons at the Greenwich Polo Club, according to a recent article in The New York Times. Lauren picks up our fantasy of the rich where the rich themselves have left it off. Look, he says, good news! The things you've always coveted, things that in the past belonged exclusively to a privileged few, are now in the public domain. Help yourself. It is up to you to carry on this exquisite tradition.
And yet there is something faintly absurd about the people who heed this call, and about Lauren himself. Their presumption may go unpunished by us mortals, but built into the unwritten laws that govern this life is the gods' revenge: that a working ranch and dungarees do not make a cowboy nor an estate and a walking stick a country gentleman; that the trappings of another person's life cannot impart the dignity of his experience; that an identity is something to be earned, not acquired. In the end there is something oppressively sad about the flotsam of the upper class that has washed up on the deck of Lauren's flagship: the photographs of prep-school crew teams, rows of staunch-looking boys whose names nobody knows; the now meaningless trophies that must once have loomed terribly important; the lovingly chosen presents to commemorate some special event, the people and the day long forgotten. In a showcase on the first floor, in the men's department, is a horn tobacco canister, silver-trimmed, on the front of which is engraved, "To father on the occasion of his silver wedding, 15th October 1910." It is for sale.