Writing for the Video Age

PROVIDENCE by Geoffrey Wolff. Viking, $16.95.
SUPPOSE IT FELL to you to pick a book to go into a time capsule labeled "Not to be opened until the year 2086"—a book that would preserve for posterity a specimen of contemporary prose at its best. What would you pick?
The criterion, I should stipulate, is not greatness or brilliance but style, and style not in the abstract but understood as capturing something essential about this time, the way waistcoats and ceiling medallions capture the very quick of the Victorian Age. Ann Beattie's stories might represent an interesting slice of our capacious society, but her "I am a camera" style, though it works well enough in her fiction, lacks one of the marks of the contemporary self—an element of willful eccentricity. Something by John Updike would go in, if your aim were to impress the future, but that's not the aim; and, in any case, Updike writes with a lushness that belongs more naturally to the Belle Époque than to our comparatively costive time. V. S. Naipaul? Yes, if political anxiety were what you wanted the future to know us by. But Naipaul is more an idiosyncratic genius than a writer who can represent his age before the tribunal of time. If you wanted to bequeath to the future an example of the possibilities of prose—and especially of American prose—you would do well to pick this new book by Geoffrey Wolff, the veteran novelist and literary man best known for his book about his father, The Duke of Deception.
Sentences like these, an inventory of objects stolen by a Providence hoodlet, are why I would make that choice:
Here were some things Skippy took: copper wire (when copper was trading high), the fiberglass top for a Corvette, chrome wheel lugs from a ZCar (sad surprise for some driver), Pampers (a truckload), three hundred cans of sardines, barbells, mink pelts, a set of bagpipes, a Denver boot, other things too. He'd steal the paint off your house.
Now, that's just a list. No fancy footwork there at all. Still, note the latent artfulness. A writer less deft would have ended this survey of Skippy's swag with the Denver boot, but Wolff throws that line away with a shrug—"other things too"—so that we have time to get the joke before we move on to the next one, the hyperbole at the end: "He'd steal the paint off your house." This is writing in the teeth of the video age. No camera could capture these objects with this wit and flavor.
Here's more:
Skippy and his brother Mike grew up good boys, played football, basketball, and baseball at St. Anselms, graduated. Well, Skippy almost graduated. He figured he got booted for quitting the baseball team. Well, spring term of his senior year he got in some trouble, but he was basically a good boy.
Easy to parody, but try giving information so intrinsically dull as entertainingly, or with as much inflection of tone. The prose takes on some of the attributes that character has in a more oldfashioned novel: it battles truth right before our eyes, and loses.
A final example—this one a little fancier:
And then he heard above the talk of Warlock's timbers and the complaint of her rigging sea-noises he had long imagined: the rusty-hinged creak, a great sound of breathing, the squawky click of whales.
The first clause has a Miltonic sprung rhythm to it. We have to let twelve words after "heard" go by, our expectations building, before we discover what was heard. The sensation of delay brings (literary) pleasure. "Rusty-hinged creak," a familiar enough phrase, domesticates the sound, brings it closer to us. But "squawky click," exotic to the point of bafflement, restores the strangeness and then some. The whole passage enacts the action it describes; it becomes an encounter with the uncanny. Wolff has given us a bookful of such touches.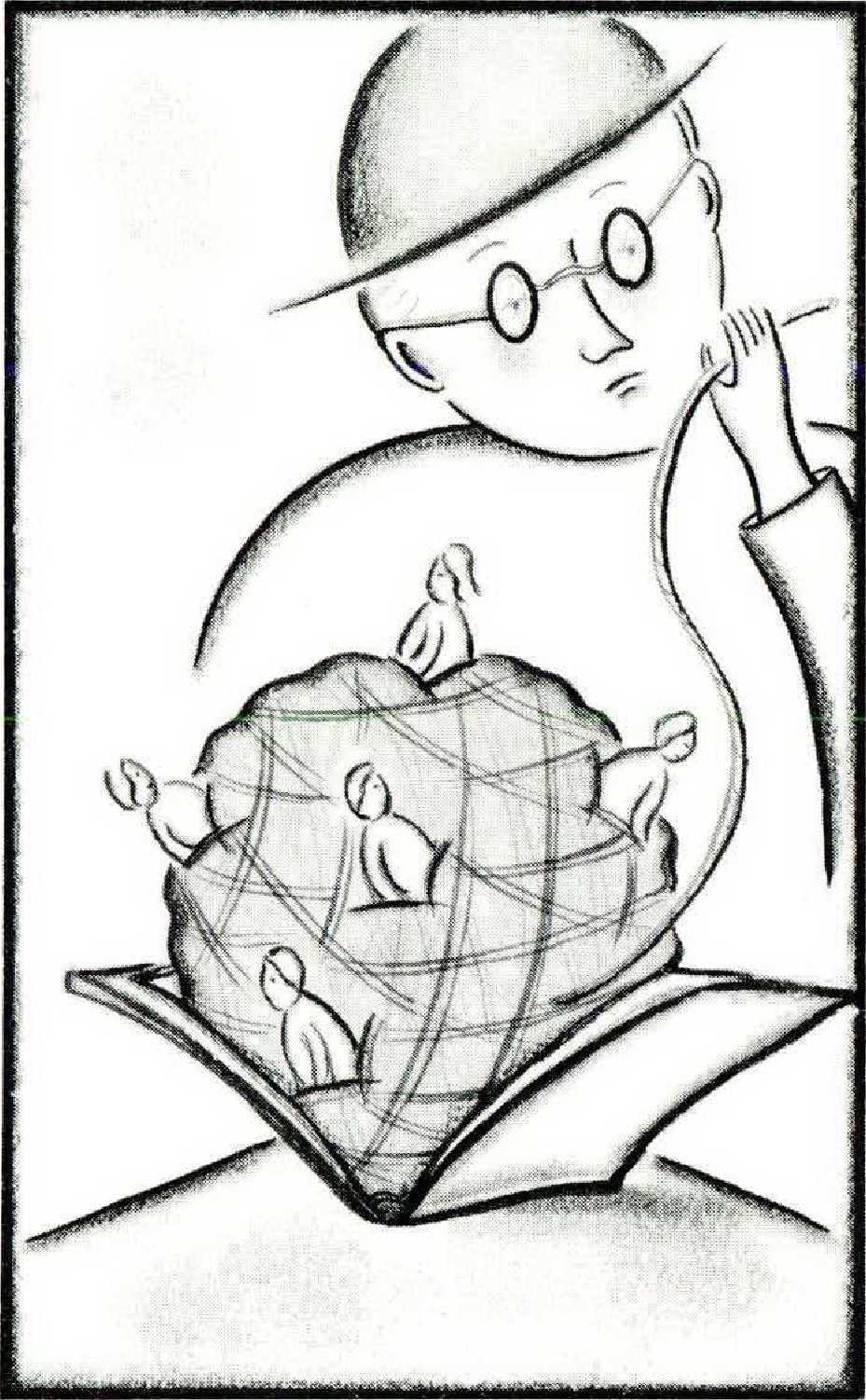 PROVIDENCE TAKES place in the eponymous city well known for harboring Brown University, the Rhode Island School of Design, and a congeries of crime bosses who seem to have been put on the planet solely to prove Oscar Wilde right about the relationship between art and life. The title is also a pun, something like providence (fate, say) being what brings five diverse characters together in a taut novel that is part crime story, part melodrama, part criticism of life, and part tragedy. The book asks, In the 1980s what are the forces that can take over a human life and send it smash against the rocks? It answers, Cancer, psychosis, sex, and crime.
Adam Dwyer, forty-six, a criminal lawyer descended from Rhode Island slavers and clipper-ship captains—Adam Dwyer, husband of Clara and father of Ike, discovers in a bizarre epiphany that he has leukemia. His doctor-brother, Asa, visiting to celebrate Ike's fourteenth birthday, needs a sample of blood to test the microscope that he has just given Ike. Adam obliges.
Asa bore down hard against the eye piece, and when Ike asked a question, he got no reply. When Ike shoved close to see what was so interesting, he was gently waved away. So it came about that Adam, slouched in the deep cushions of a chair his father had also favored, watched himself sentenced to death.
Adam's troubles soon increase, when Skippy Carbone, accompanied by a cretinous companion in crime, slips through the basement window as easily as you might put on your pants. They plunder the Dwyer home while Clara and Adam sleep their troubled sleep. Wolff's prose exerts itself in the direction of the macabre with Skippy, here caught eyeing a picture of Adam and Ike—man and boy, flanked by fish—on the piano in the living room.
He'd read in True about fly-fishing, when he was a kid. Himself, he'd used worms. And if that didn't work, blasting caps.
What's most frightening about Skippy is that he is not one of those creatures of "motiveless malignity" who inhabit our nightmares and spill blood over our newspapers. He is a criminal because crime pays—gives him money and status. Shakespeare would not find his type interesting, but Adam Smith might. Skippy's debased rationality, one realizes with a start, is common sense itself in a society in which the benefits of crime have been allowed to exceed the costs by a scandalous margin.
Skippy and his pal make off with nearly all of the Dwyers' now poignant memorabilia, and Adam and Clara go to the police station, desperate to get it back. There they meet Lieutenant Thomas Corcoran, the penultimate character to step into the frame.
Corcoran is in a clown suit when they arrive. His daughter, years before, was horribly burned in the kind of accident that gives Providence a bad name. Volunteer clowns from the Shriners, visiting her at the Boston Shriners Burns Institute, had made her laugh. So Tom, too, became a Shriner and took training as a clown. A good man, a family man. Yet a little later in the novel a scene that begins "He'd just left the 19th Hole figuring to go home" ends with him in the bar of the Biltmore Hotel, licking a mote from the eye of Lisa—the last major character to be introduced and the agent of Tom's deliverance from mere unhappiness to utter disaster.
Lisa is a frightening apparition. She seems to have wandered into Providence from Nathanael West's Los Angeles. Possessed of a vacuum-cleaner mind in which nothing can stick for long against the next whoosh of sensationorgasm, blast of drugs, she is a little study in the pathology of boredom: an emblem of the eighties, a plugged-in, freaked-out nullity. Tom nevertheless goes for her. Over the succeeding summer nights of strenuous canoodling in musky Biltmore rooms he dreams of escaping to Mexico with her. She, meanwhile, has plans of her own. She snuggles him into copping cocaine for her from the police department's evidence room. And she happens to be Skippy's girlfriend. In a novel titled Providence, such coincidences do not strain belief.
Nor does it strain belief that Skippv, needing money to escape the Mob (he has robbed a house sacred to the affection of the local capo), should break into the Dwyers' again; that Clara should, this time, be there alone (enter psychosis); that Tom, guilt sapping his sexual energy, should conceive a homicidal hatred for the ever-turgid Skippy; that Lisa should grow bored with Tom; and that, through a chain of events bloody and grim, Adam Dwyer, cadaverous from his cancer, should be the attorney assigned to defend Skippv Carbone against a charge of murder in the first degree.
The plot, not to put too fine a point on it, catches you by the throat. The subtlety in Providence lies elsewhere—in the asides about fate and freedom, in shrewd bits of observation, dialogue, and description, above all in the writing. It includes multitudes, the writing does: wisps from the old masters, the latest burble from pop culture, media noise, drug talk, Yalspeak East—everything is here except political wind. "We may not all have lived this way," I'd write in the note to be put in the time capsule, "but this is how we wrote when we tried to render in words and rhythm the intensely serious low comedy of this age."